Meet Eddie Godin, a Maintenance Supervisor in Michigan who has been with McKinley for 14 years. Eddie is known for his contagious smile and his unwavering positive attitude. He has a remarkable ability to light up a room and inspire those around him, even in the most difficult and challenging of circumstances. Being the leader he is today did not happen overnight, it took years of hard work, self-discovery, failures, and resilience. Today, Eddie can certainly say that all his life experiences have shaped him into who he is today.
New beginnings did not scare Eddie, he had been living on his own since he was 15 years old. Growing up, he had to figure things out on his own, learning to be an adult at a very early age.
"If I wanted to eat, I had to learn how to cook, so I would. I learned recipes with whatever I had on hand. I hunted, so I learned how to make food from the things that I hunted. I grew up my entire life being exposed to the outdoors."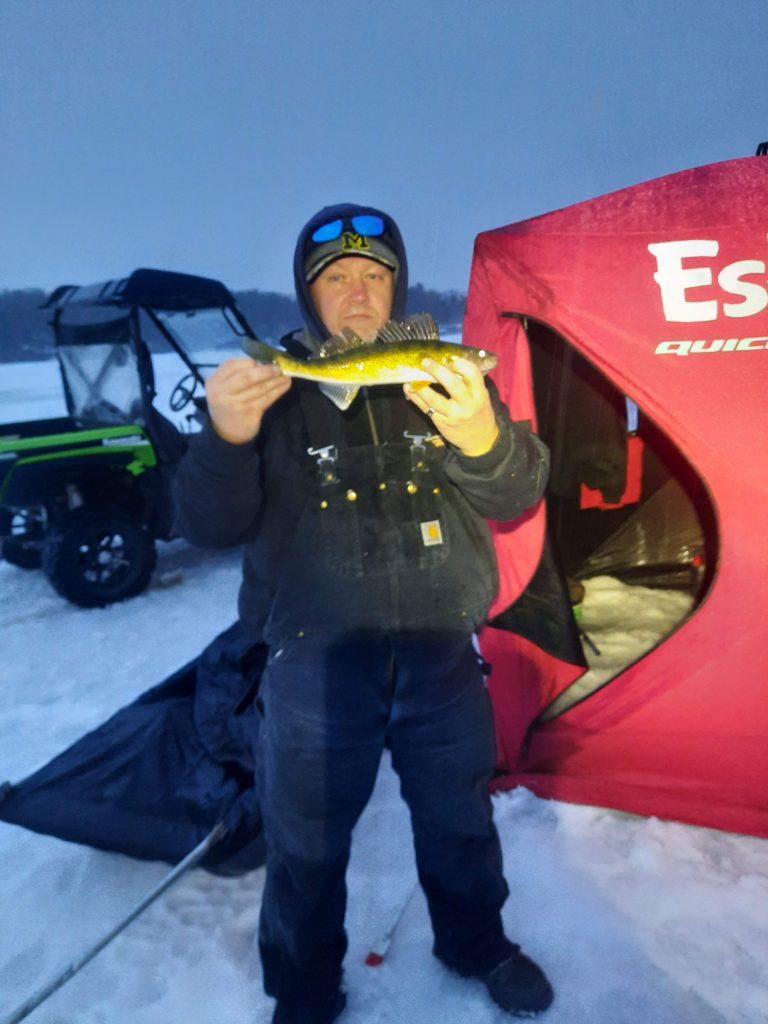 Eddie needed to find a job in order to afford to live on his own. He was motivated, excited, and determined to find something. Nothing was going to bring him down.
"My best friend's dad was a roofer, so I asked him if I could work for him hauling shingles all summer. And that's what I did. So I was 15, hauling shingles up and down the roof. I loved it! I was exercising, I was outside, and I got paid. So when I turned 16, I had my first car. I was ready to go, and I basically have been on my own since then." 
And at that moment Eddie's love for independence, community, and travel began…
Eddie's journey started with a love of travel. He wanted to explore the world and learn about its rich cultures and traditions. Every year, him and his family plan a road trip where they explore different national parks, iconic sites and make sure to try local food wherever they might be. It's his time to connect with his family and to learn something new so that he can come back to work refreshed and with a mind full of new ideas. The cool thing is that the whole family plans the road trip, each person picking a spot that they would like to visit. Once he is home, he adds pins to the places he has visited on a big map he has hanging at home. It is one of his favorite spots in the house.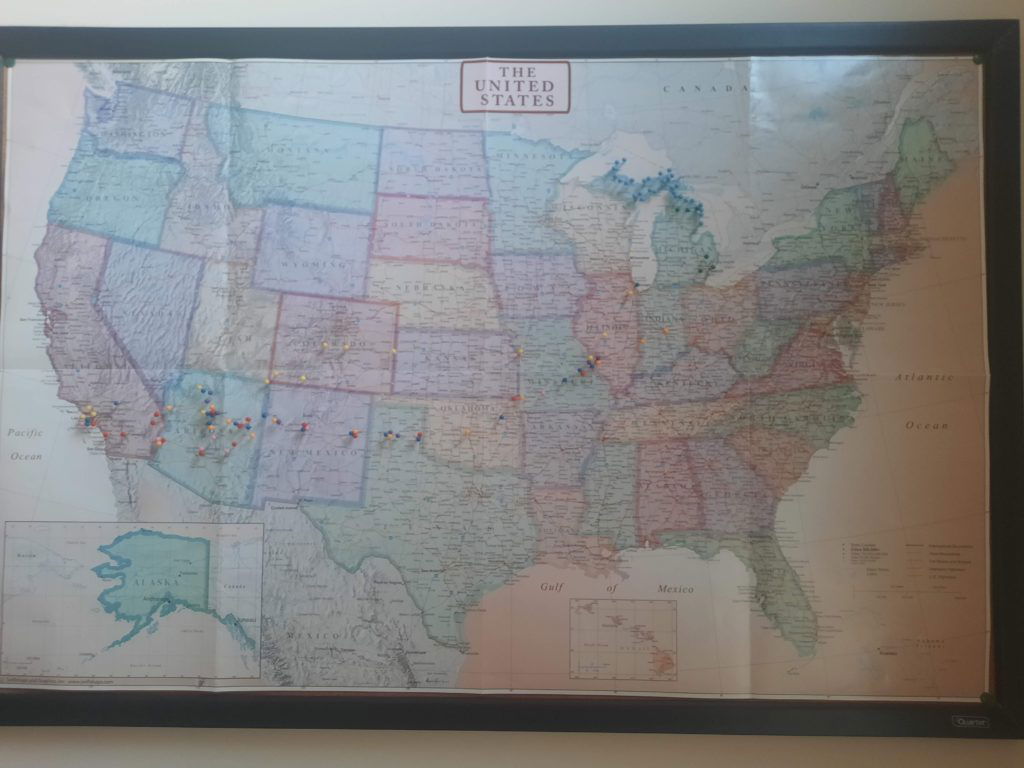 "I love creating memories with my family; it makes it two times more special. I love coming back to work and sharing everything I did, plus all the new things I learned."
Along the way, he discovered the world of wine, and it became his passion. But it was not love at first sip; he actually did not like wine at all at first. It wasn't until his early 30s that he realized that good wine doesn't have to be expensive and that once you are familiar with your favorite flavors, there will definitely be a wine for you.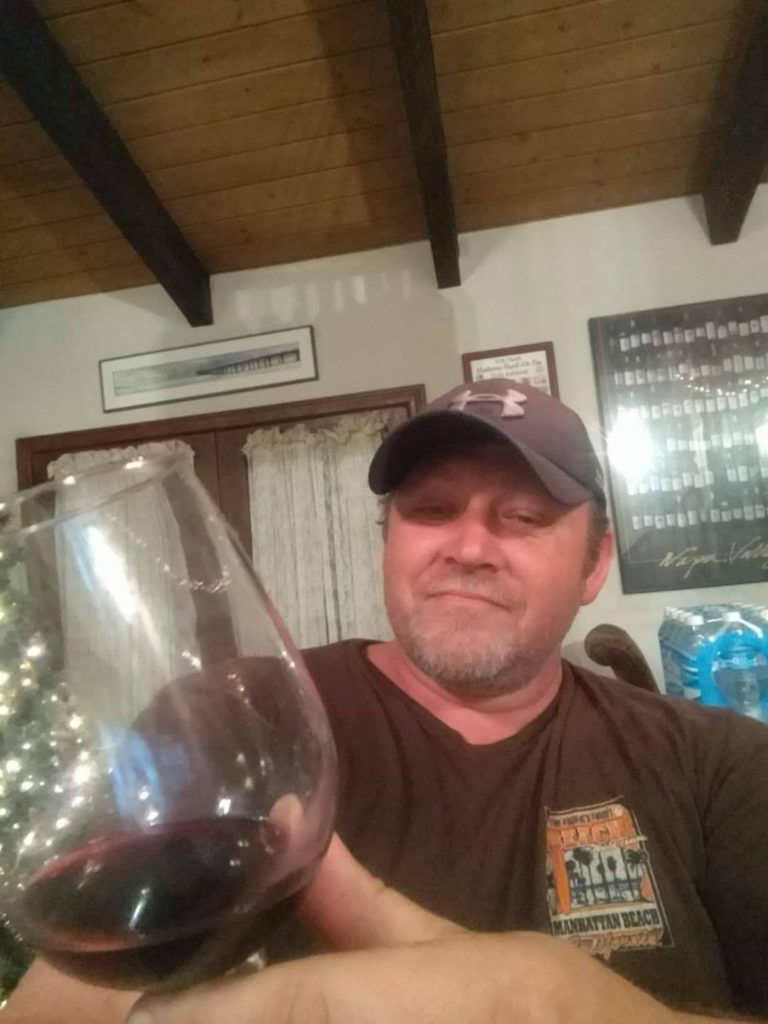 Eddie's passion for wine extended beyond tasting it himself. He wants to educate others on the joy of wine and how to appreciate it. One of the things that Eddie loves to do is advise people on wine. He does not just recommend the most expensive bottle on the menu. Instead, he takes the time to learn about people's preferences and advises them accordingly. He listens to their stories and connects them with the perfect wine for the occasion.
From sweet and fruity to dry and strong, Eddie will make sure to find the perfect wine for you. At this point, we know he is a true wine aficionado and is always keeping himself busy with multiple text threads with family, friends, and team members just discussing wine. It is truly special to see him connect with friends and family through the power of wine. He feels really excited when people take his recommendations and come back to him to tell him they have tried the wine and loved it (or, rarely, hated it).
This is what makes Eddie so special, he finds ways to connect with people, whether it's wine, sports, travel, or food. That is why he is so great at his job and why he has been part of the McKinley family for so long. He makes sure everyone feels included, heard, and inspired every day.
"I want to make sure that when I am working with someone, they leave knowing something new"
Like a good team leader, human, and person, he brings people together and makes sure they feel special when they are with him.
Last Thanksgiving, Eddie found out that two of his team members were going to spend the day by themselves and without hesitation, he invited them over to celebrate the day with him and his family. For Eddie, it was a no-brainer, his work family is his family, period.
"I was not going to let them spend the day by themselves, Thanksgiving is a day to celebrate and spend time with the people you care about the most. So I invited them over, and we had the best time!"
The day consisted of lots of laughs, good stories, and even better food. Unsurprisingly, Eddie is also a great cook and made all of Thanksgiving dinner from scratch. Growing up, he learned how to cook by being in the kitchen with friends and family and helping them. He loved spending quality time with his people in the kitchen. To this day, it is a tradition that he keeps alive.
"I love cooking with friends and family. Cooking with my girls is one of my favorite things in the world. Other than traveling, cooking with them is my way of bonding and spending quality time daily. I remember growing up, I would cook with friends and family, and I would enjoy it so much, and that type of memory is what I want to create for my girls and the people I love."
Eddie goes above and beyond in everything he does, no matter the circumstance, the people, or the place. He makes sure that after leaving a place, he always leaves it better than when he got there.
Eddie's story is one of inspiration and passion, and it shows in his work. He inspires people every day. He brings positivity and joy to all aspects of his life, and he has touched the lives of all who have met him. He is McKinley!