There are over 165 restaurants listed on Visit Tampa Bay. In other words, the Tampa area offers residents more than enough options to satisfy their inner epicure. Moreover, the sheer amount of dining options can be overwhelming. That's why we enlisted the help of local writer Jenn Thai, creator of the popular blog This Jenn Girl, to offer some of her favorite places to eat in Tampa Bay. 
We hope you enjoy the interview and check out the Tampa restaurants mentioned below. Whether you order takeout or dine outside, it's more important than ever to support your local bars and restaurants.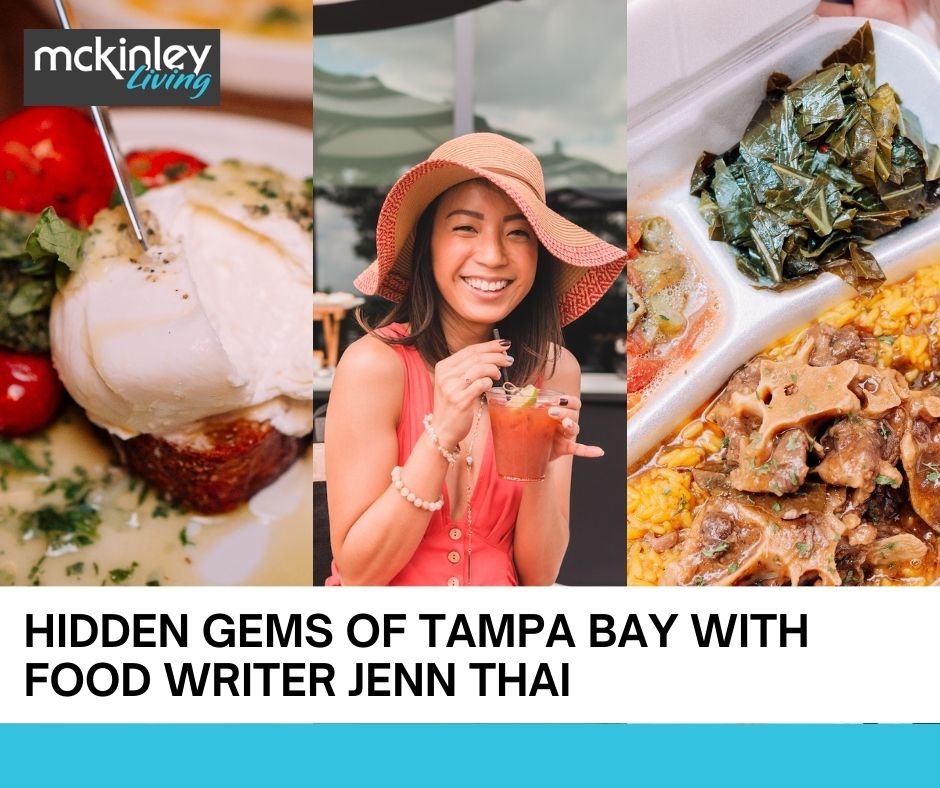 Becoming a Food Writer 
McKinley Living: Your blog is an excellent resource for those living in and visiting Tampa. What inspired you to start writing?
Jenn: Prior to this food-driven lifestyle blog, I was a nail art blogger as an undergrad, spending hours each week painting my nails and highlighting creative designs. When I graduated, I realized I couldn't possibly be spending all that time, in addition to my career, painting my nails! I decided to shift toward writing about my day-to-day passions. I eat three times a day (and then some) and dine out often, so it only made sense to incorporate the topic of local food into my blog.
McKinley Living: Your blog has a goal of "fostering a sense of community." What are some ways current or new residents in Tampa can feel part of the community?
Jenn: I highly recommend keeping an open mind; Tampa's food and art culture has been brimming lately, and we've come so far with showcasing diversity in both these areas. Social media, blogs and other digital outlets are the best ways to research the city before you go out and actively explore. We've got so many hidden gems here in the Tampa area, so even if a place looks inconspicuous, be open to checking it out! Additionally, there are many traditional annual events and popular city-hosted events that occur throughout the year, and they're great opportunities to meet like-minded people and discover new things.
The 2021 Tampa Bay Food Scene
McKinley Living: The past year has been a tough one; what's your favorite comfort food, and where to get it in Tampa?
Jenn: I love a good plate of soul food followed by a satisfying nap when I'm in need of some comfort. My favorite place in Tampa for soul food is Mr. B's Restaurant in Ybor Heights. They've got the best braised oxtails and honey hot fried chicken!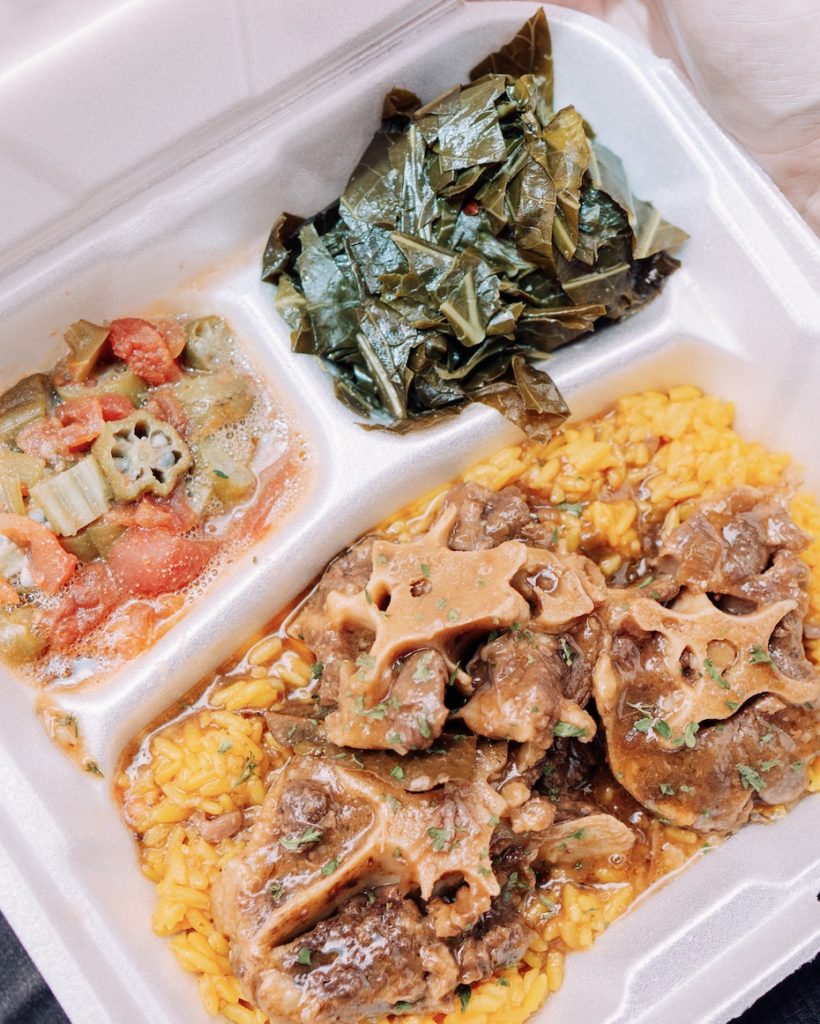 McKinley Living: In your opinion, what's going to be the most popular type of food of 2021? Where's the best place in Tampa to try it?
Jenn: Without a doubt, quesabirria tacos, which I have been absolutely obsessed with since they made their entrance to the Tampa food scene last year. The demand for them continues to grow in 2021! My favorite place to get them is Tacos Las Californias in the Armenia Gardens Estates neighborhood; they've got the best quesabirria tacos in the area and even offer birria ramen.
Tampa Bay Hidden Gems
McKinley Living: One of our McKinley living blog goals is to shine a light on local small businesses. What are some of your favorite hidden gems for people to check out?
Jenn: Oh, gosh – there are way too many to highlight all at once! I would say my top five Tampa hidden gems are:
McKinley Living: What's the most unforgettable meal you've ever had in Tampa?
Jenn: If I could have a repeat of my first-ever dining experience at OLIVIA, an Italian restaurant in South Tampa, I would be the happiest camper. From start to finish, their dishes were incredible and memorable. We ordered the burrata, wahoo crudo, mini rigatoni and apple butter torta, and it was all absolutely delicious!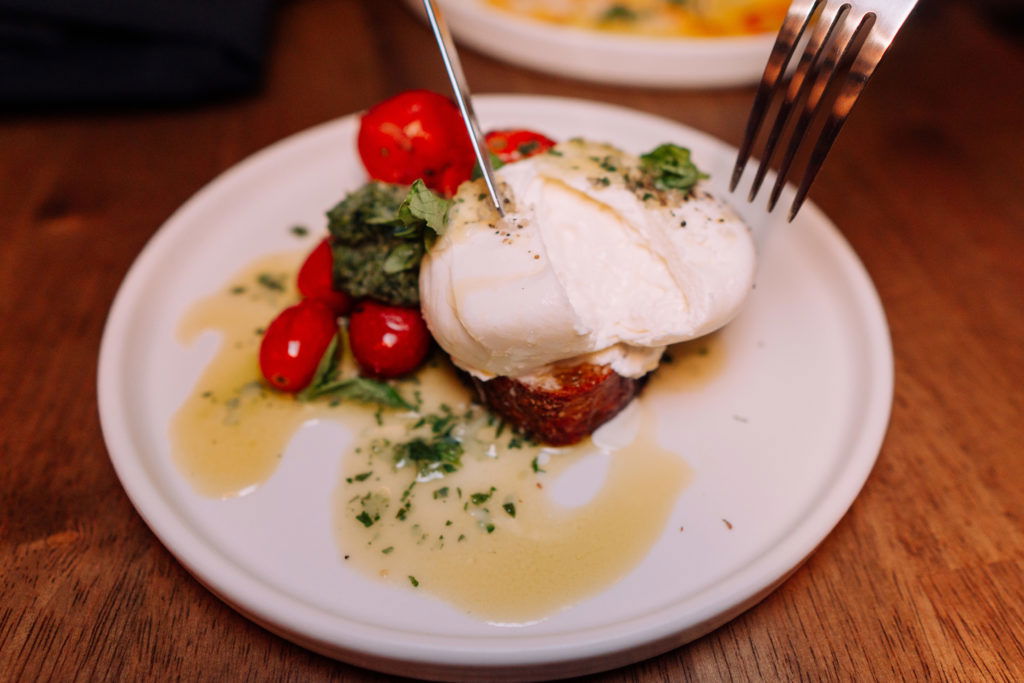 Follow This Jenn Girl
McKinley Living: Finally, what's the best way for people to follow along and engage with your work?
Jenn: Follow me on Instagram and Facebook at @thisjenngirl or read my blog by visiting www.thisjenngirl.com.
Please visit our McKinley Living Tampa Bay page for more tips and suggestions. Are you looking for an apartment in Tampa? Check out our available McKinley apartments.
All photos in this post are credited to Jenn Thai