May is Asian American and Pacific Islander Heritage Month, a time to recognize and celebrate the contributions of Asian Americans and Pacific Islanders to American society, history, and culture.
Asian American and Pacific Islander Heritage Month originated in 1978, when President Jimmy Carter signed a joint resolution to designate the first week of May as Asian Pacific American Heritage Week. It was later expanded to a month-long observance in 1990. The month of May was chosen to commemorate the arrival of the first Japanese immigrants to the United States on May 7, 1843, and to honor the contributions of Chinese laborers in building the transcontinental railroad, completed on May 10, 1869.
This month at McKinley, we want to feature some Asian American and Pacific Islander-owned restaurants who, with their delicious plates, invite us to dive deeper into their culture.
To read about Orlando's Asian American and Pacific Islander-owned restaurants, click here.
Former owner and founder of Ann Arbor's beloved Totoro Japanese Restaurant, Jane Kim, has now launched Plate Sushi and Chicken, located at 1133 Broadway Street. The restaurant, co-owned with friend Esther Kim, offers affordable, high-quality meals. Plate's menu boasts a range of Asian and American dishes, including Korean-fried chicken wings, bento boxes, and sushi, all presented in an American-Asian fusion style. The menu also features unique items such as kimchi fries and chicken wings served with various glazes such as soy garlic, sweet and spicy, and our favorite, honey butter.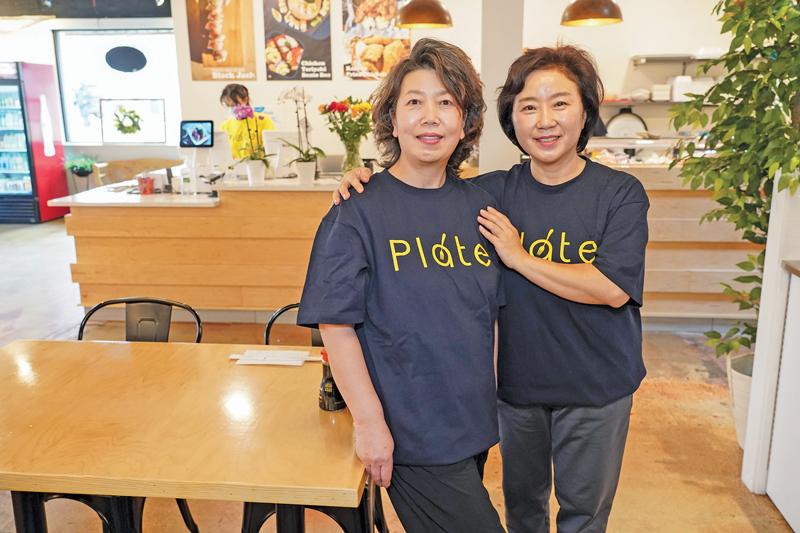 Malcolm Gin, the owner of Lan City Hand Pulled Noodles, has always been passionate about food. His love for traditional hand-pulled noodles began in Lanzhou, China, and he knew he had to share this unique dish with his hometown in Washtenaw County. Prior to opening his restaurant, Malcolm Gin gained experience running restaurants in New York and Michigan, where he learned the importance of quality cuisine. Lan City Hand Pulled Noodles is a family business, with Malcolm's kids Cedric Gin and his sister managing the online operations. The signature noodles have a unique texture with a spicy kick, making it a fan favorite. The entire Gin family takes pride in working together and bringing delicious noodles to their community every day.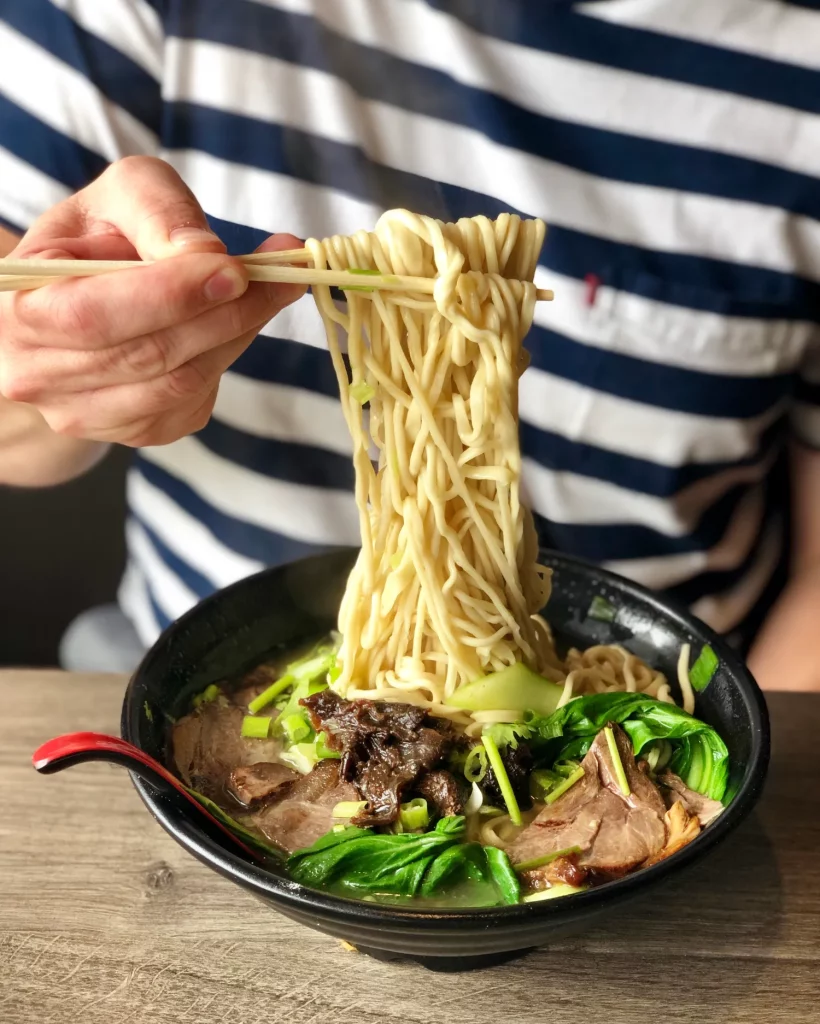 LA natives Steven Choi and Brian Kim brought their Los Angeles-inspired flavors to Ann Arbor through their food truck, Bao Boys. The truck's menu includes fried rice, the Don-Belly dish, and baos, which are sweet buns with various fillings made from white dough. Although neither Choi nor Kim have a background in the food industry, they both have a deep appreciation for food and wanted to share the foods they missed from LA with Ann Arbor. Originally, they considered offering poke, a raw fish dish but decided against it due to the increasing number of poke restaurants. The current bao menu at Bao Boys features flavors inspired by a variety of cuisines, including Brazil, El Salvador, and South Korea. According to Choi, the one thing all the menu items have in common is that "they all had to taste good with that sweet, pillow bao bun."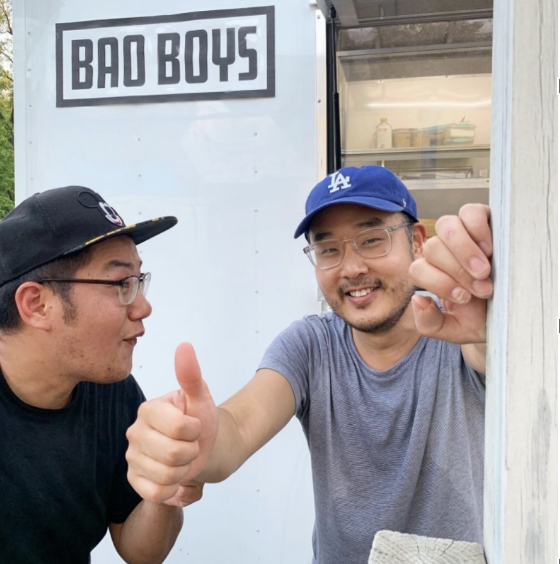 Let me tell you about Ginger Deli in downtown Ann Arbor, MI! This spot is all about bringing the bold, authentic flavors of traditional Vietnamese food to the masses with their own spin of creativity. Their goal is super cool – they want everyone to enjoy fresh and nourishing food that really fires up their taste buds.
Ginger Deli's founder, Te Phan, is a former automotive designer and classical pianist (how cool is that?). After learning his mother's incredible recipes, he was inspired to create Ginger Deli. With his impeccable attention to detail and love for quality, he's turned Ginger Deli into a hub for ethnic cuisine and an artistic expression all on its own.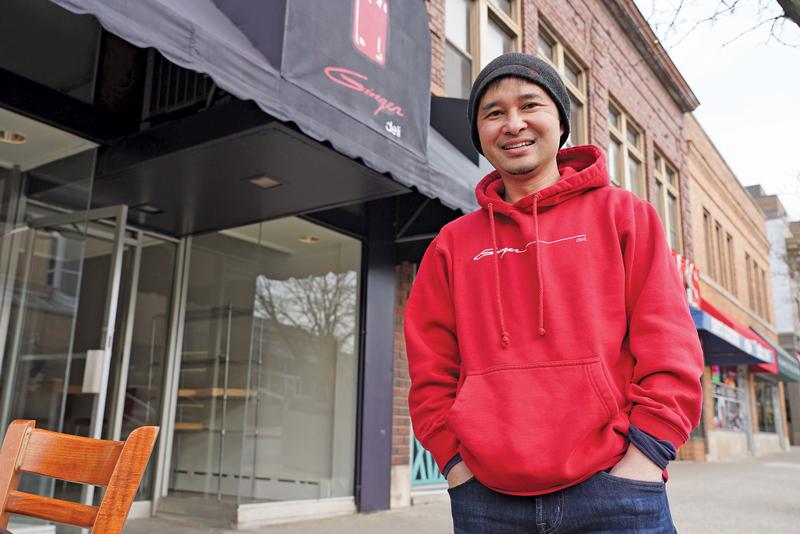 Cardamom aims to blend the best of both worlds – East and West, old and new, and the familiar with the unfamiliar – through food, culture, and relationships. The restaurant is named after cardamom, the "queen" of Indian spices, which is a vital ingredient in both savory and sweet Indian dishes and reflects the essence of what they do.
Centuries of Indian food and culture have inspired Cardamom to create something uniquely Indian by taking outside influences and blending them together. Their diverse menu celebrates the richness of India's many regions and incorporates Western-inspired dishes alongside traditional dishes influenced by Persian, Chinese, Portuguese, and British cultures.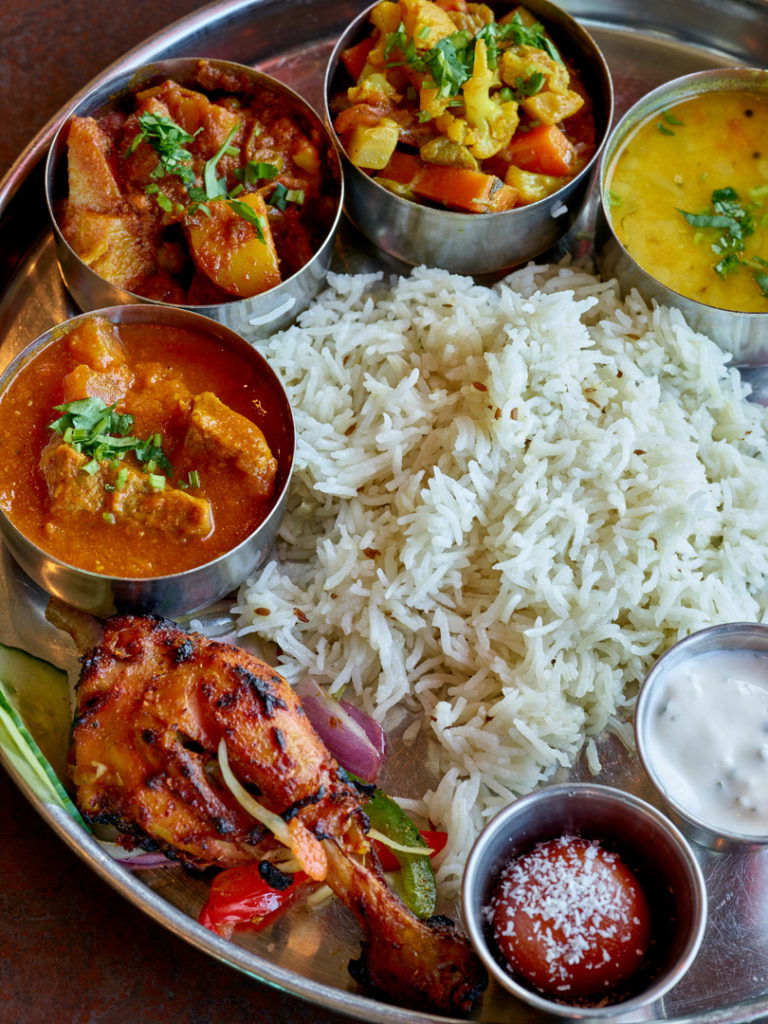 Asian American and Pacific Islander Heritage Month is a time to celebrate the rich history, culture, and contributions of Asian Americans and Pacific Islanders to American society. By exploring and learning about their cultures through tasty dishes we can promote diversity, inclusion, and a greater appreciation of the many ways in which different communities have helped shape American history and culture.