We are beginning our celebration of Women's History Month today, a month that recognizes women's contributions to equality, culture, and society. It's a time that we think differently about history, how it's made and who shapes it….
Today let's build on that sentiment by recognizing our past… as well as our present and future.
Many women partner with you daily, they make and mold our business side by side with you. Many will become the leaders and influencers of McKinley to come…
Let's meet some of these women as we share stories and testimonials throughout the month from all areas of McKinley. Today we celebrate our "Women in Maintenance", Luzmari, Mia, Haley, and Lori. These women have the respect of their team and our customers. I'm excited for all of you to get to know them a little better.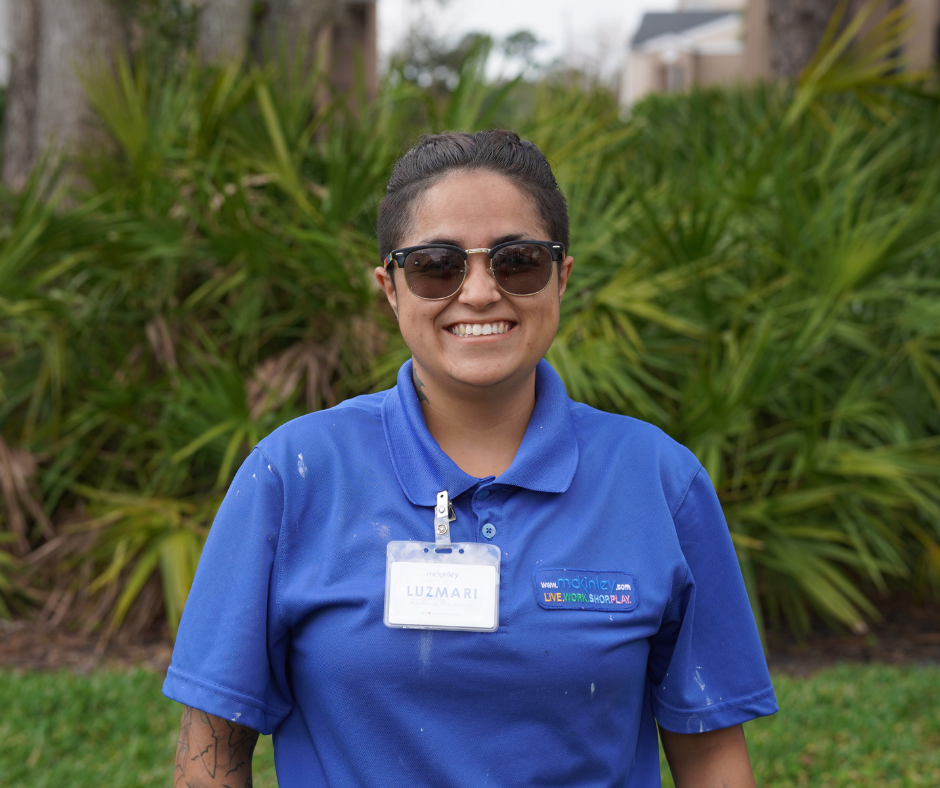 Luzmari Rios – Technician I
"I feel so happy and proud to have had Luzmari join Team Capri! She started with us on August 16, 2022 and is a Maintenance Technician 1. When I asked Luz about her life journey that led her to us, she told me that she was born and raised in West Palm, Florida and moved to Orlando three years ago. She worked in fast food for several years and felt ready for her next chapter. She always wanted to be a mechanic and decided to try HVAC. She attended HVAC school and, upon graduation, was referred to McKinley by the school. She said the idea that she could fix things, including HVAC, sounded challenging and exciting. She had a great feeling about joining McKinley when she interviewed with Mike and then immediately when she started at Bella Capri.
As her Community Manager, I feel a great sense of pride for how quickly Luz immersed herself and how well she has picked up on everything maintenance. Her joy is infectious. I regularly receive positive feedback on a job well done from her co-workers, our residents, and other Community Managers when Luz worked with them, assisting their sites. Team Capri would not be the same without Luz!"
Wendy Capacetti – Community Manager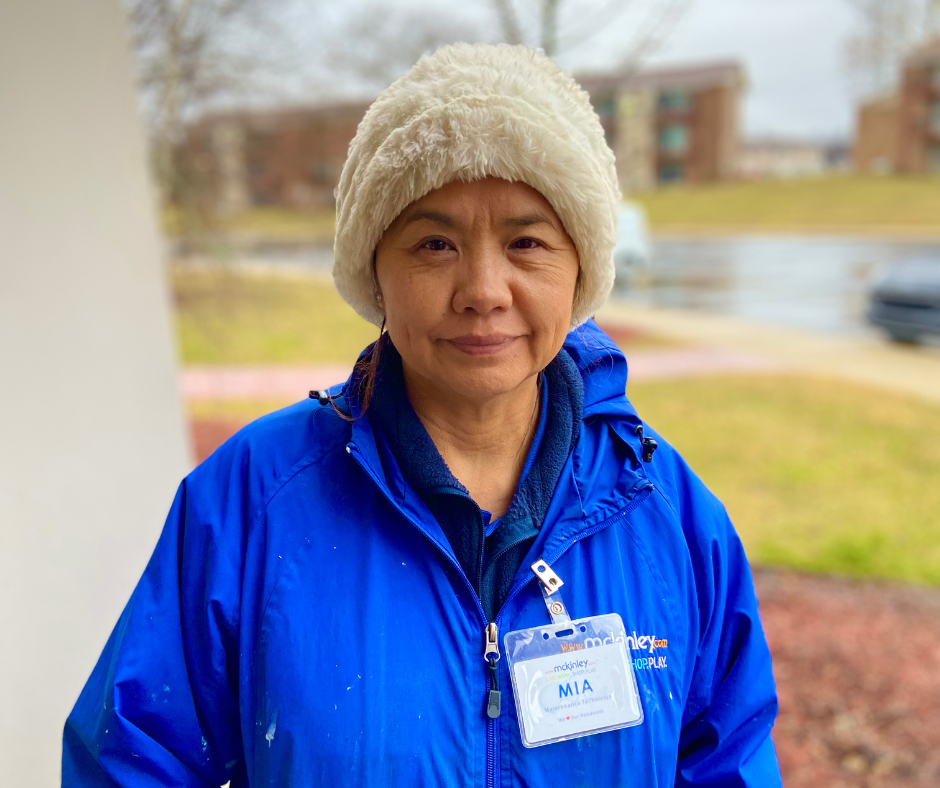 Mia Shane – Technician I
"Mia has been working in maintenance for 20 years and after taking three years off, found herself feeling restless and wanting to find something to do, and found McKinley. She enjoys having different projects to work on each day and loves the variation in tasks she performs on a daily basis!
Since Mia joined our team, contracting drywall repairs has become a thing of the past! Mia is a master, and I mean MASTER, of all things "drywall", and her work is flawless! Mia's attention to detail has her completing work orders leaving residents happy and satisfied, and often with Mia going above and beyond to complete additional items for our residents that they didn't know they needed! I am very impressed by Mia's commitment to go the extra mile for our residents, and we are so thankful to have her on our team!"
Gemma Marshall – Community Manager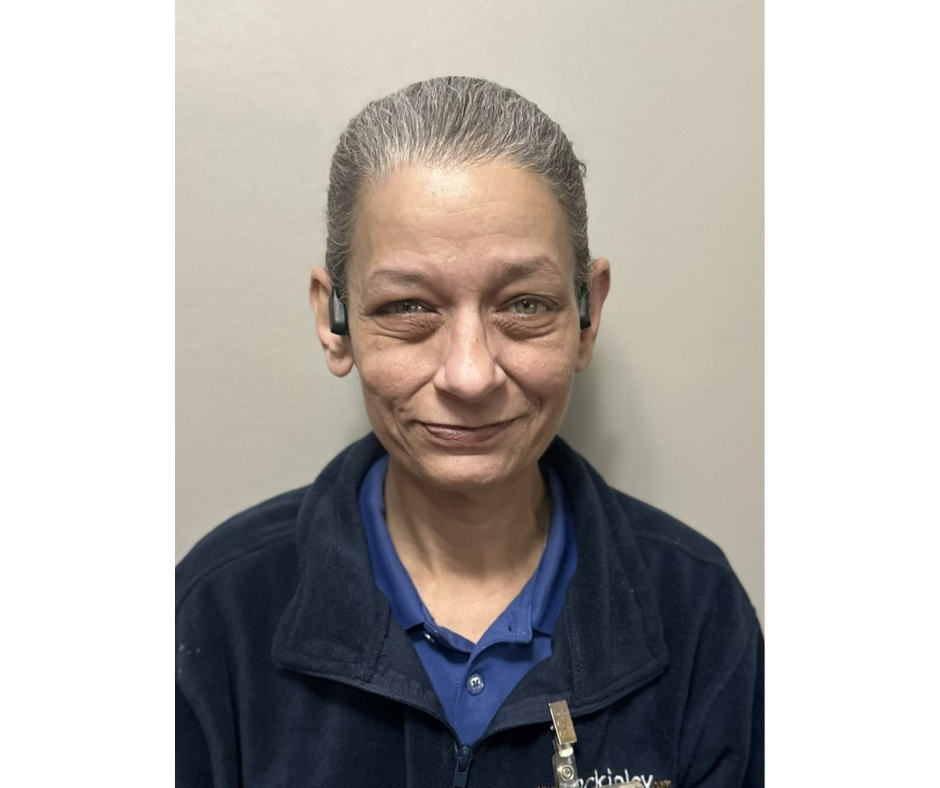 Lori Kreckow – Senior Technician
"Lori, our Senior Maintenance Technician at Roundtree, started as a pool attendant at Evergreen, in 2015, before joining us permanently as a Maintenance Tech I at Roundtree. She has continued to learn and grow, and her path has now come full circle, as she is back at Roundtree as the Sr. Tech, where she first got going! Lori is dedicated to providing quality work, day in and day out, always taking responsibility for getting the job done and working towards the success of the community as a whole. Lori is always up for the challenge, and "No" isn't in her vocabulary! She goes home only when the job is done and ensures it is done right!
She is a joy to have on any team, and thanks to her can-do attitude and drive for resident satisfaction, Lori makes any community she is in better!"
Bend Demond – Maintenance Supervisor and Joseph Humes – Community Manager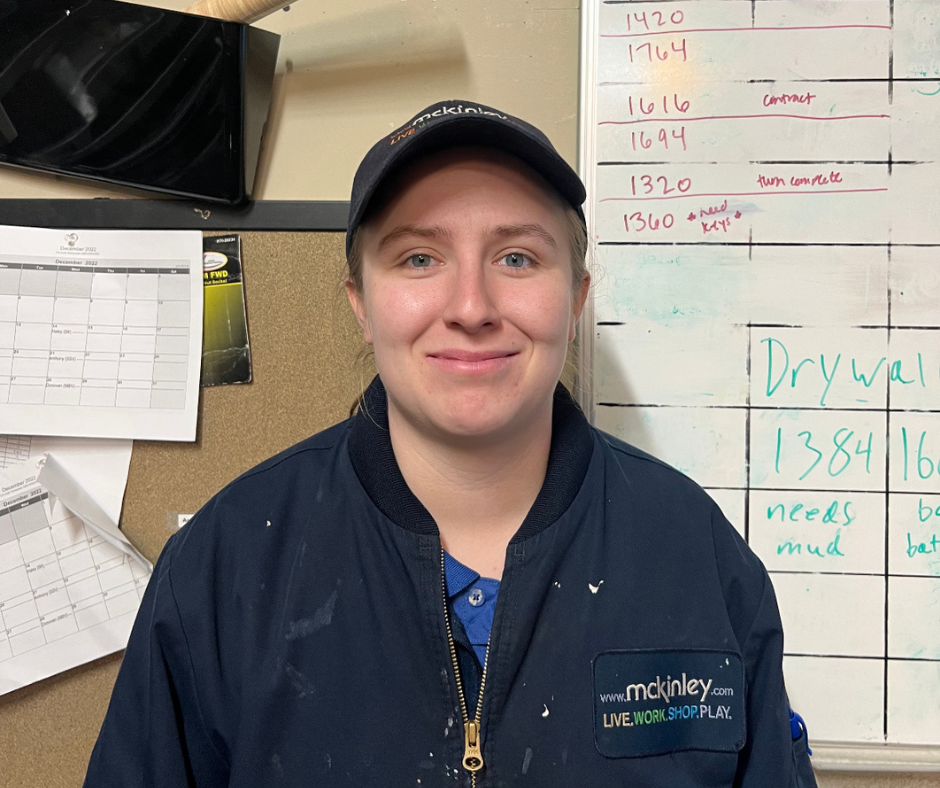 Haley West – Senior Technician
"I had the pleasure of working with Hayley when at Spruce Knob and Meadowbrook Village, and overseeing the Westside communities. Hayley represents everything we value in our team members! She quickly proved herself to be a self-driven, hardworking and committed person and is passionate about providing above and beyond service to our residents. She has built a wealth of knowledge during her almost two and a half years that she has been on the Spruce Knob team and, what we love most about Hayley is that she enjoys sharing this knowledge with her teammates and community!
There is no situation that Hayley is unwilling to tackle. She doesn't waver in her willingness, and challenging repairs do not deter her. While covering the West side, I often received a call from Hayley offering to help wherever help is needed. Nothing is too much for Hayley, she loves challenges, and she truly cares about our residents and our communities. Hayley is truly a valued team member; we value her immensely!"
Charlotte Jooste – Area Manager