Are you looking for reasons to live in Ann Arbor, Michigan? Aside from being voted one of the most desirable cities in the nation on multiple occasions, the benefits of living in Ann Arbor, Michigan range from the institutional (excellent colleges) to the lighthearted (a great nightlife). Our team at McKinley Apartments put together this piece outlining the top 12 reasons to live in Ann Arbor.
If you are considering moving to Ann Arbor, check out our available McKinley apartments.
Top Reasons to Live in Ann Arbor, MI
Wondering if Ann Arbor is a Nice Place to Live? Check Out Their Access to Excellent Education
Ann Arbor hosts the best schools and universities in the entire state of Michigan. From the University of Michigan right in town to the best high schools in the state, education is a priority to Ann Arbor locals. Further, chances for culture and knowledge in the area abound—including the soon-to-be reopened Smithsonian National Museum of Aviation and Technology.
If learning is an essential part of your everyday life (or your children), then Ann Arbor is your destination.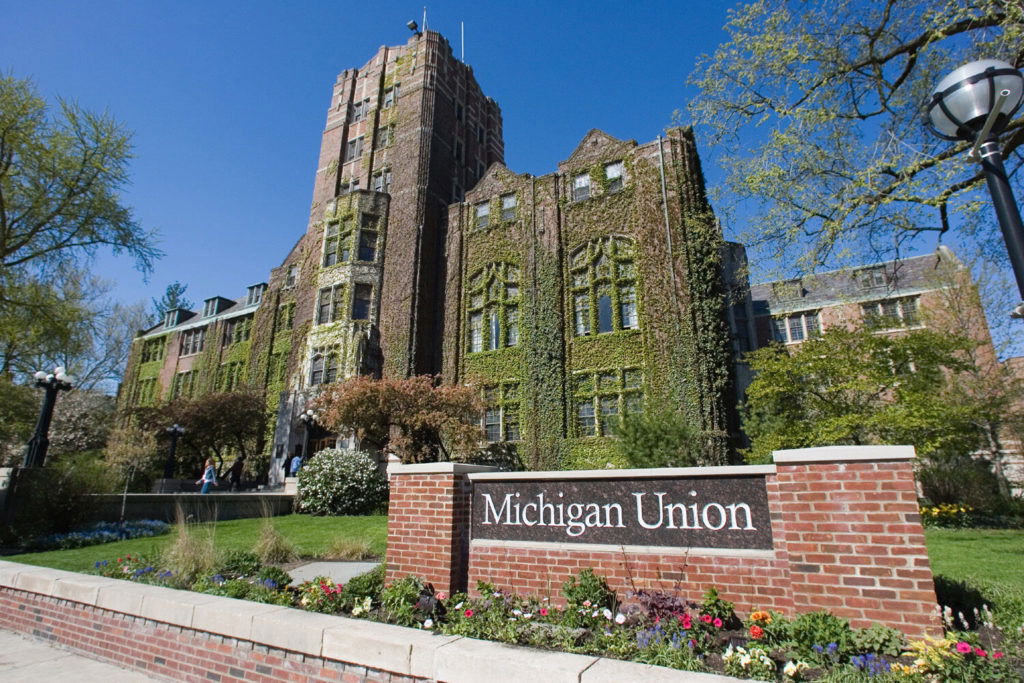 Community Passion for the Arts
Do you love the arts? You'll then be right at home in Ann Arbor, which features some of the world's longest-running arts festivals—making artistic culture one of the top benefits of living in Ann Arbor. Their local arts and crafts fair has been running for 70 years, and it's not the only one. Three separate art fairs take place throughout the year and bring in half a million visitors annually.
In the nearby region, opportunities are even more plentiful. Even big-names like actor Jeff Daniels have found their way into the arts with his local Purple Rose Theatre Company.
A Book-Lover's Paradise
Booklovers rejoice! The used and new bookstore scene in Ann Abor is alive and well. You'll spend hours searching through rare and vintage books for hidden gems.
Literati is a three-floor bookstore with a locally owned coffee shop occupying one floor and the rest filled with books of all kinds. They host regular events, too, from book signings to community gatherings. Other local bookstores include West Side Book Shop, which focuses on rare books, and Vault of Midnight focuses on comic books. Meanwhile, publications consistently rank Ann Arbor's District Library among the best in the country.
What's it Like to Live in Ann Arbor? Embracing the Great Outdoors!
Ann Arbor ranks exceptionally high in what city rating sites call 'Walkability.' Meanwhile, the Huron River runs directly through the center of the town, offering kayaking, fishing, and sunbathing—activities you usually won't find right in the middle of a city. Meandering trails, forests, lakes, and tons of parks for every neighborhood (163 to be exact), fill the city with green. If you want to have a small city experience without losing sight of nature, living in Ann Arbor, Michigan, is perfect for you.
While each season has its charms, you won't want to miss Ann Arbor in the fall. Read our list of the best ways to see fall foliage in Ann Arbor.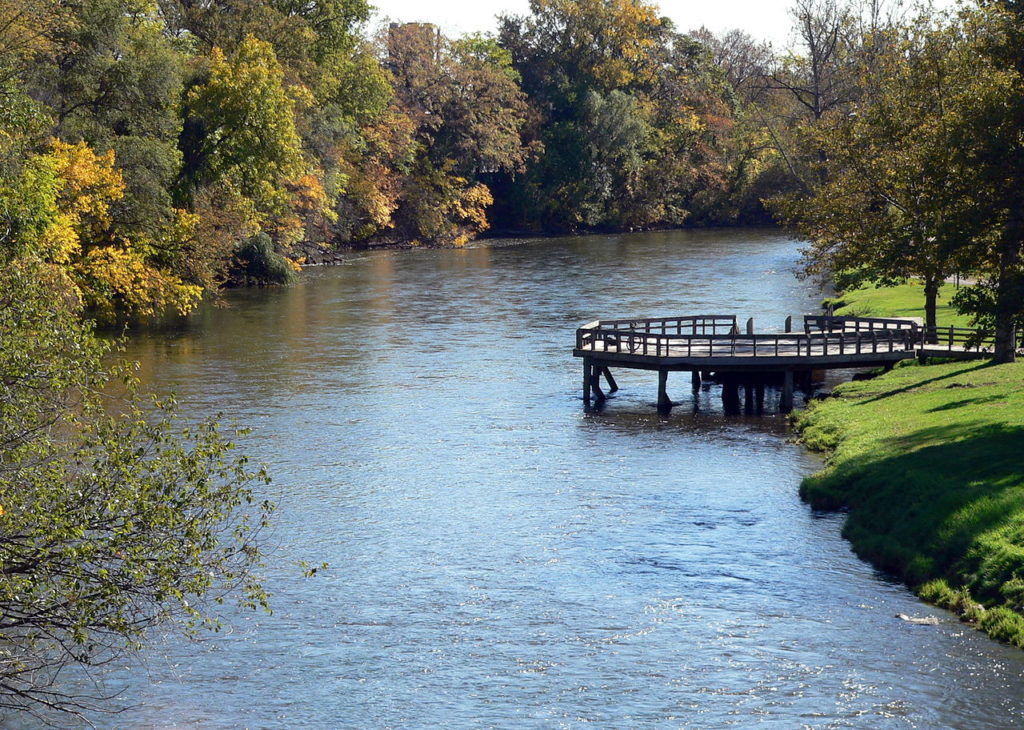 Ann Arbor is a Sports Lovers' Dream
Whatever sport you love to follow, Ann Arbor has you covered. The city features the Michigan Wolverines football team, one of the best in the nation, basketball, baseball, softball, and hockey. You'll also be able to check out matches of teams in the AFC, a newly minted soccer league comprising of teams around the Midwest who often play against each other in the area around Ann Arbor.

Delicious Food Around Every Corner
Check out this stat— there are more restaurants per person in Ann Arbor than there are in any other city in the entire United States. That includes restaurant havens like New York, Chicago, and Los Angeles. That means you're guaranteed to find a favorite spot (or multiple spots) that cater to your exact foodie preferences, cuisines, and price range. Whether you're looking for high-end fare from world-class chefs or local dives with that one comfort dish that always has your back, Ann Arbor has a food culture that's quite literally unlike any other in the country.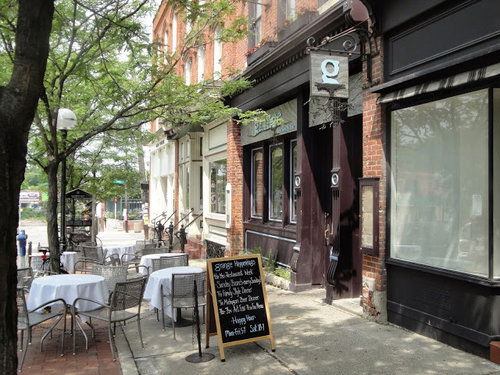 Great Brews with Great Friends
Ann Arbor is all about the small-batch, artisan brew, and cocktail vibe, and it's turned the city into a haven for lovers of craft drinks. You'll find unique cocktail bars at spots like The Last Word and Raven's Club, incredible fine wines at Morgan & York (plus delicious food), and plenty of distilleries and breweries. These include the Ann Arbor Brewing Company, a two-decade-old institution that offers a great menu and plenty of handcrafted brews developed in their solar-powered facility.
Fresh Food at Weekly Markets
One of the benefits of living in Ann Arbor is its thriving market scene, because what's a city without its weekly food markets? Ann Arbor has them in spades, including the Ann Arbor's Farmer's Market, which features products and dishes and arts and crafts from local farmers, creators, and artists.
World-Class Medical Care
Did you know that Ann Arbor is home to some of the highest-rated medical care in the nation? Michigan Medicine has been given flawless marks from organizations like the Leapfrog Group, which gives out Hospital Safety Score ratings to medical institutions. Meanwhile, the city's health system as a whole is ranked nationally in a range of specialties. If healthcare matters to you, and it should, Ann Arbor is tough to beat.
Festivals Galore!
The annual film festival. The summer festival. Kerrytown Book Fest. Taste of Ann Arbor. EdgeFest. Festifools. The Apples and Honey Fall Festival. We could go on and on. Ann Arbor is a city that loves its festivals, and that means that no matter your interest, you're sure to find something that suits your interests.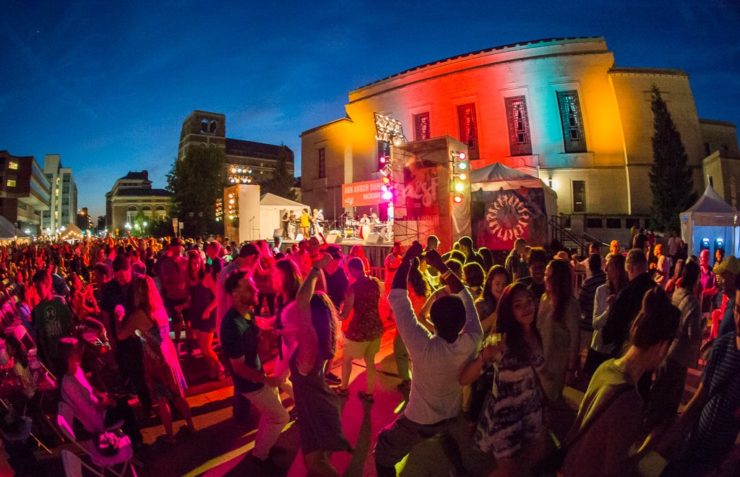 A City with a Soundtrack
There are so many music venues for a range of styles here in Ann Arbor. Your problem won't be finding live music; it will be choosing which live platform to head to on a given night. The Ark, for example, boasts over 300 nights of live music per year. Meanwhile, venues like Hill Auditorium, Michigan Theater, and the Power Center offering local and nationally touring acts for you to check out.
Location, Location, Location
Ann Arbor is an excellent destination in its own right, but there are many hidden gems, only a short drive away. From Pinckney Rec area to Saline and Manchester's charming downtowns, you'll never run out of options for a weekend drive.
Live Happy and Healthy in Ann Arbor
One of our favorite benefits of living in Ann Arbor, Michigan goes beyond events, places to eat, or music venues. The best part of Ann Arbor is the profound sense of local pride its citizens feel. There's a reason it's been voted the best city in America in multiple publications—people love living here, and they show it. Few places in the country combine the small-town local pride with a bustling city feel and Ann Arbor nails that balance unlike anywhere in the world.
We could list off another twenty reasons why we love Ann Arbor, but we assume you're already on your way to visit. Are you interested in living in Ann Arbor? View oud McKinley Ann Arbor apartments. Further, read more about the Ann Arbor area on our McKinley Life Blog.