Ann Arbor, Michigan, is quickly becoming one of the country's hottest destinations, thanks to its blend of city thrills and quaint, quiet communities. Further, Ann Arbor offers a wide range of entertainment options throughout the city. 
All of these attributes make for many romantic Ann Arbor date night ideas. Ann Arbor is a city where you and your loved one or new romantic interest can do something unexpected, classic, laidback, or adventurous.
With that in mind, our McKinley team has put together a list of the 25 most romantic things to do in Ann Arbor. You're sure to find something for you and your partner no matter what your tastes may be, thanks to these great Ann Arbor date ideas.
1. Luxuriate in a One-of-a-Kind Ann Arbor Hotel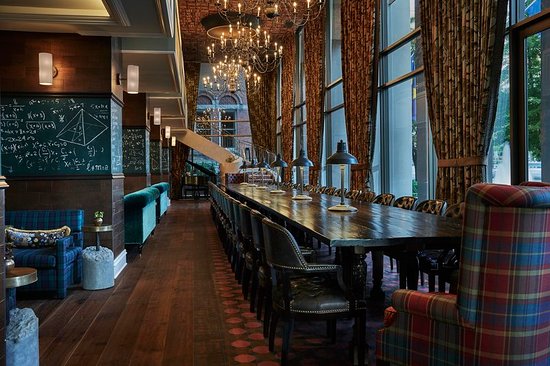 Ann Arbor's rich history brings a wide range of boutique hotels that are as beautiful as they are romantic. Rather than spend the night in a cookie-cutter hotel chain, why not enjoy one of the city's one-of-a-kind hotels. Even if you're an Ann Arbor local, nothing beats escaping your house or apartment and leaving behind the responsibilities of cooking, cleaning, and everything in-between.
We recommend Graduate Ann Arbor as the perfect boutique hotel spot, offering old-world design in an updated, luxurious setting. Best of all, you'll find the hotel central to the downtown restaurant scene, so you can have easy access to a culinary tour of everything Ann Arbor has to offer. 
2. Experience Paris By Way of Ann Arbor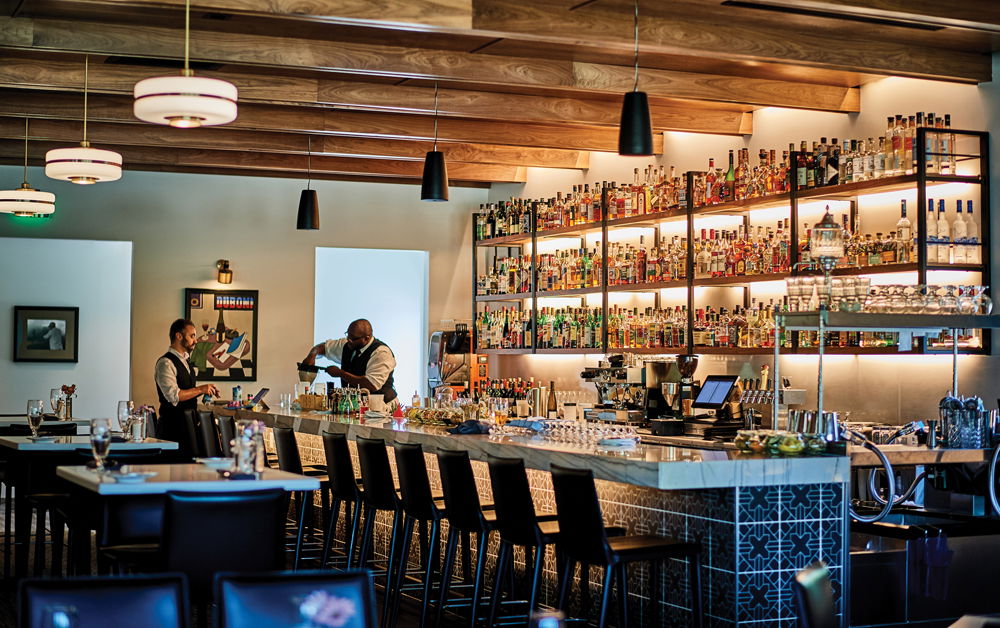 Ann Arbor might not be Paris, but it can still offer some of the same charms as the City of Love. For example, you can hit up one of the city's premier restaurants with its unique and inspired take on classic French cuisine.
The Standard Bistro & Larder is a world-class French restaurant built around the cooking of head chef, Alex Young. Young has been a big name in the culinary world for some time, ever since winning the coveted James Beard Award for his cooking prowess.
The Standard comes with everything you'd hope for in a French restaurant, including an in-house sommelier and classy, sophisticated atmosphere. Book a table and escape to Paris from the comfort of your own city.

3. Sip Coffee in a Chic & Romantic Café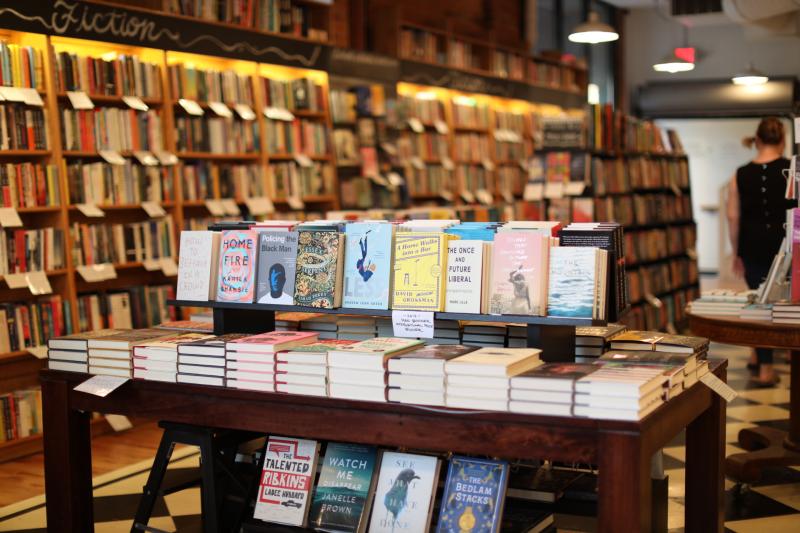 If you want all of the romance of a Parisian bistro in a more laid back setting, then we have the perfect place to do it. Ann Arbor hosts many chic, contemporary, and wonderfully decorated cafes serving a wide range of coffees, treats, and pastries you and your significant other will love. Everything from traditional brews to more new-age concoctions awaits you throughout the city and surrounding neighborhoods, making Ann Arbor the perfect location for coffee lovers of all kinds.
One of our recommendations is to visit the Literati Bookstore, where you and your loved one can browse their selection of exciting books while enjoying a delicious espresso. 
Read our list of the best places in Ann Arbor for tea. 
4. Catch a Movie the Ann Arbor Way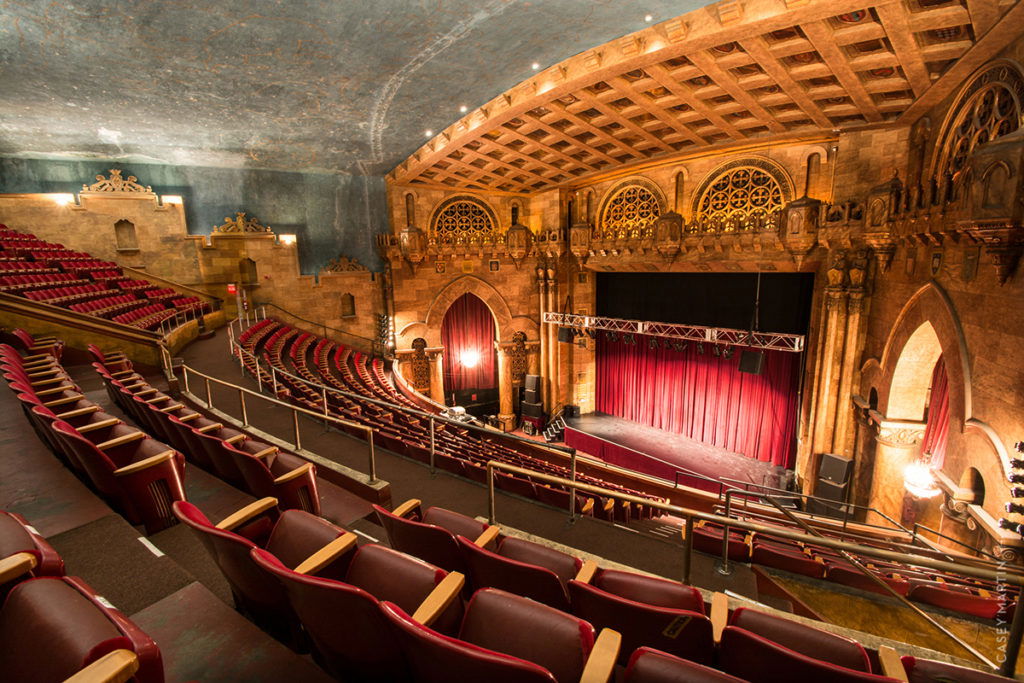 You could head to the local megaplex and catch one of the new releases now opening in theaters, but why not try for a more historical setting? Constructed in 1927, The Michigan Theater on Liberty St. offers a movie-going experience unlike any other. You'll enjoy not only your movie but the theater's elaborate architecture, original Barton pipe organ, and delicious popcorn. 
Further, check out the State Theater, which offers classic, foreign, and unexpected films in a vintage setting—complete with a towering neon sign. You'll be able to see movies you might not see otherwise, and the best part is that the area is filled with great dining options so you can enjoy a classic dinner-and-a-movie style date with your romantic partner. What could be better than that?
5. Chocolate, Chocolate, and More Chocolate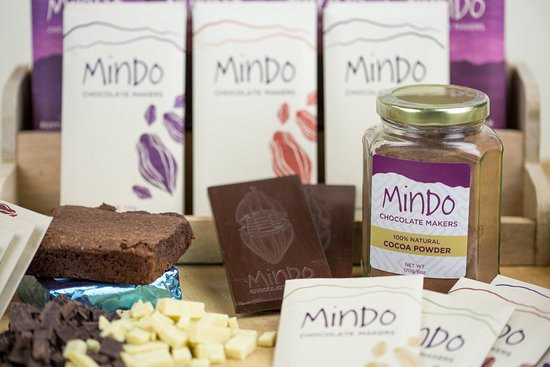 There's no denying that romantic partners love indulging in some decadent chocolate together. So why not continue on the time-honored tradition for your next date night? If you love delicious, high-end chocolate, there's no better place to get it than at Mindo Chocolate. This expert chocolate brand makes all of its chocolates in nearby Dexter, so you'll also be able to enjoy the fact that you're supporting a local Michigan business.
But even forgetting the ethical benefits, Mindo offers delicious chocolate that you won't be able to put down. It's a world-class trip into a world of sweetness and deliciousness, and you'll find yourself wanting to go back for every date night from now on.
6. Get Creative with Your Cocktails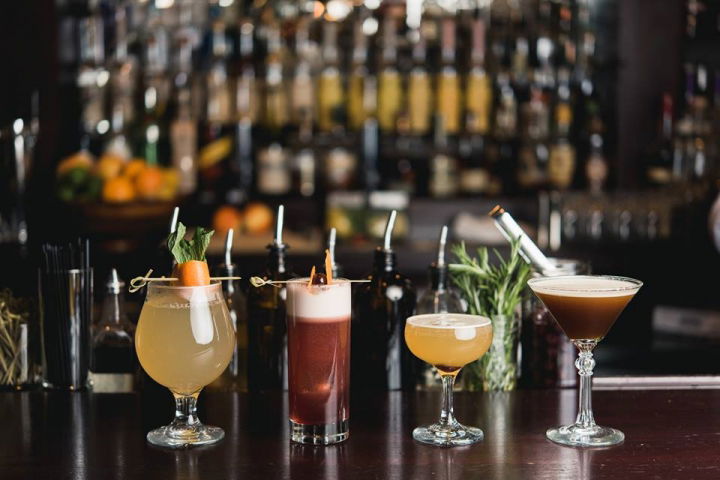 When it's date night, there's no reason to settle for anything standard or expected. It's time to mix it up, try something new, and feel adventurous. Nothing inspires that spirit like delicious and unique mixed cocktails, available at a wide range of spots around the city. One of our favorites is The Last Word, located right in downtown Ann Arbor and offering an excellent selection of unusual and surprising mixed drinks. You'll love the romantic atmosphere and location conveniently positioned near a wide range of other activities in the city, making it the perfect pit stop on your night of fun and adventure, taking in everything Ann Arbor has to offer.

7. Oysters and a Martini, Anyone?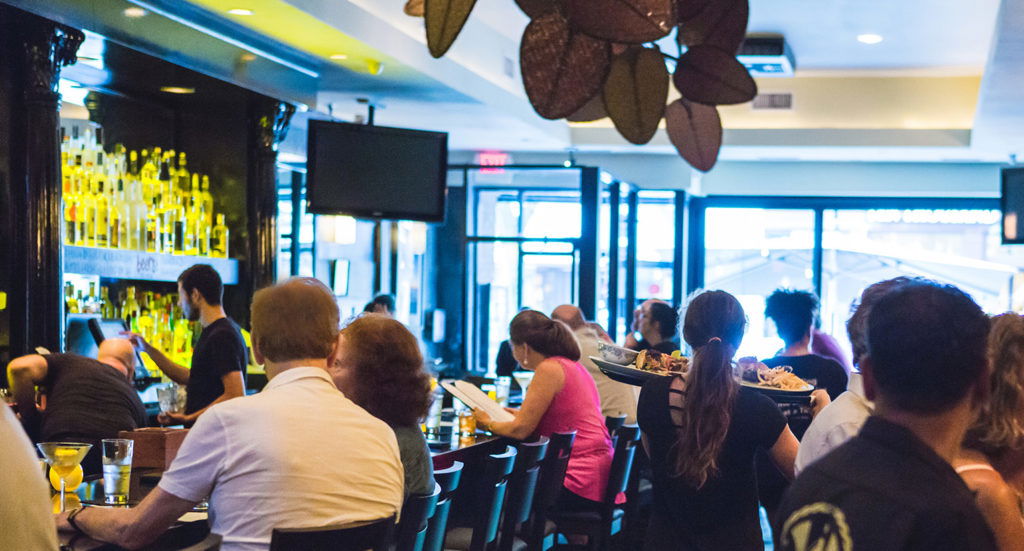 Located right in the heart of downtown Ann Arbor, you don't want to miss the Black Pearl. No, we're not talking about the ship from a certain film franchise about ghost pirates. We're talking about the Black Pearl restaurant, an incredible restaurant downtown where you'll find a range of delicious dishes, including the restaurant's signature oyster-based meals. 

8. Take It to the Street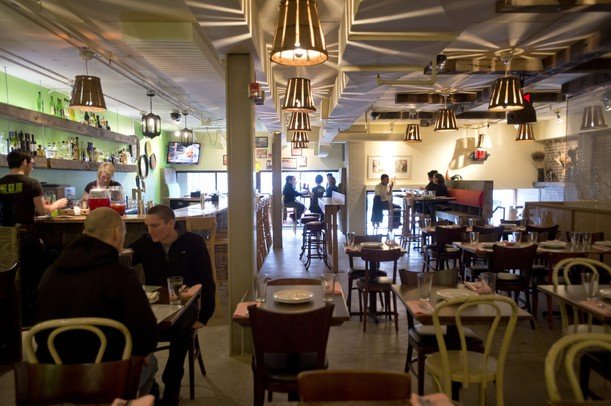 While fine-dining options like Black Pearl and The Standard are great, sometimes you want to break free from the folded napkins and do something a bit more lively. So why not take your meal to the streets? After all, walking the idyllic streets is one of the most romantic things to do in Ann Arbor.
Ann Arbor is known for some of its incredible street food-style restaurants, but perhaps the most popular in the city is Isalita. This restaurant offers all of the personality and vibrancy of a Mexican cantina, bringing the country's warmth and spirit to Ann Arbor with a wide range of street food-inspired dishes. These include everything from tacos to delicious margaritas to get your night started the right way. If you want a dining experience that's rich with personality and sure to start a conversation, there's nothing better than Isalita. 
9. Start Late and Catch a Brunch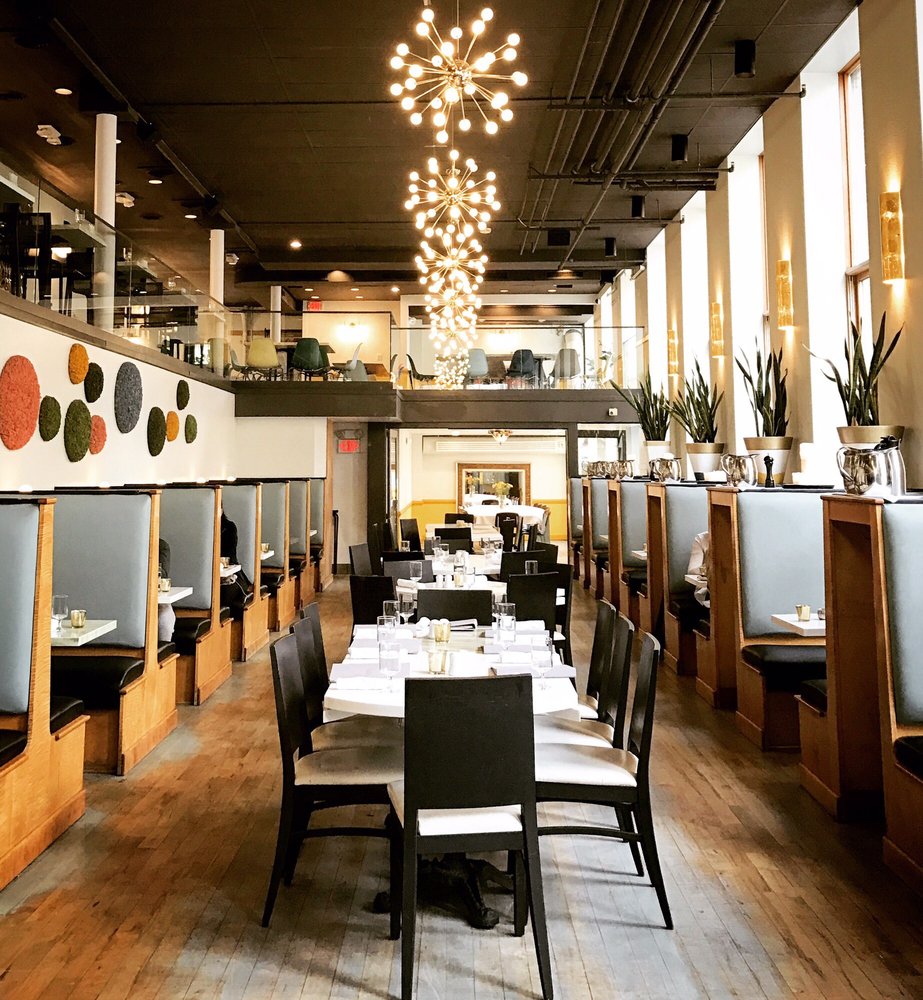 Sleeping in after a long night of fun and adventure is one of the best parts of a romantic weekend or getaway. So why not choose a food option that caters to that laidback, sleep-until-10am morning?
We recommend Sava's for one of the most delicious brunches in Ann Arbor, offering a range of delicious dishes ranging from the classic (huevos rancheros, waffles) to the contemporary (challah French toast, avocado toast, kale breakfast bowl). You'll love the laidback atmosphere that's nonetheless classy and sophisticated, letting you keep date night going well into the next day.
10. Take Your Taste Buds for a Tour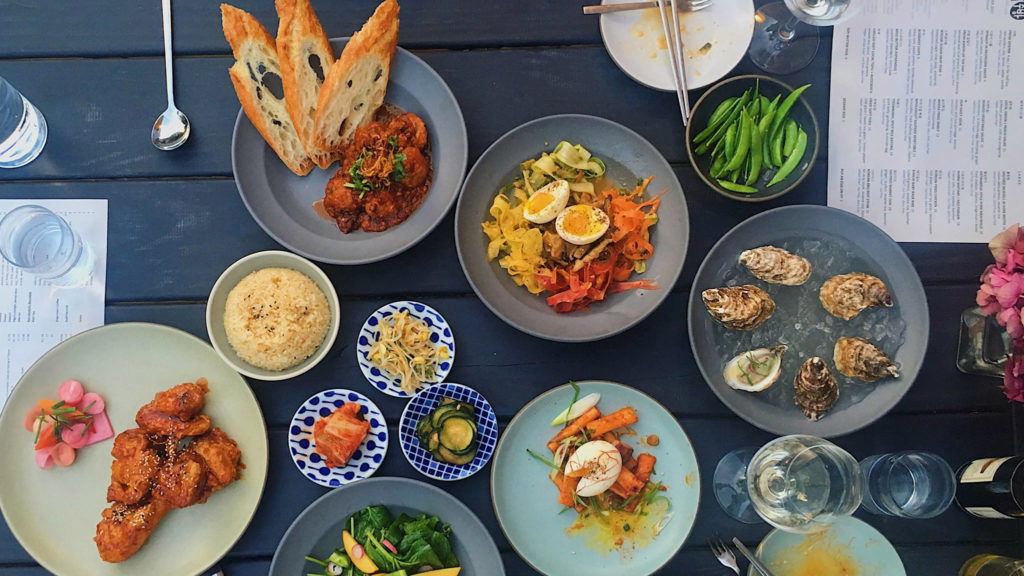 We've mentioned some excellent restaurants on this list already, and you might already be wondering—why do I have to choose just one? After all, there isn't just one best romantic thing to do in Ann Arbor. If only there were a way to eat from multiple restaurants in a single night while enjoying the beautiful city with my significant other.
I think you know where we're going with this. Take a city food tour, courtesy of By the Sidewalk Food Tours. These culinary adventures will let you sample some of the city's best cuisines while walking through the city on a guided tour. You'll learn about local restaurants and the city's fascinating history, all while eating some of the most delicious food in town. What could be better than that?
11. Learn to Cook —And Eat— Together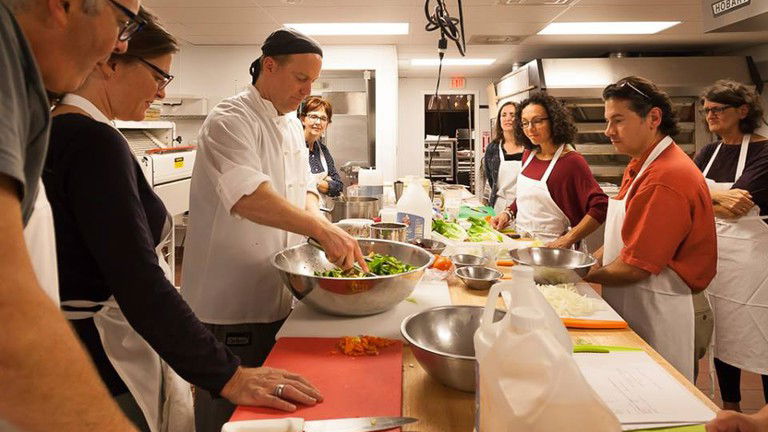 We believe that one of the best ways to fall even more in love with your significant other is to learn something new together. And, well, eating a lot of food helps, too. So why not combine these two passions into one fun, adventurous date night?
At Sur La Table, you can participate in a beautiful and romantic cooking class taught by real cooking experts. You'll have the chance to learn about new cuisines and how to cook them, expand your palate, and improve the quality of your cooking skills with your loved one for a special date night that's anything but ordinary or run-of-the-mill. Plus, it ends with getting to eat delicious food, so you know that we're on board.
12. Stop and Smell the Roses (and Every Other Flower You Can Imagine)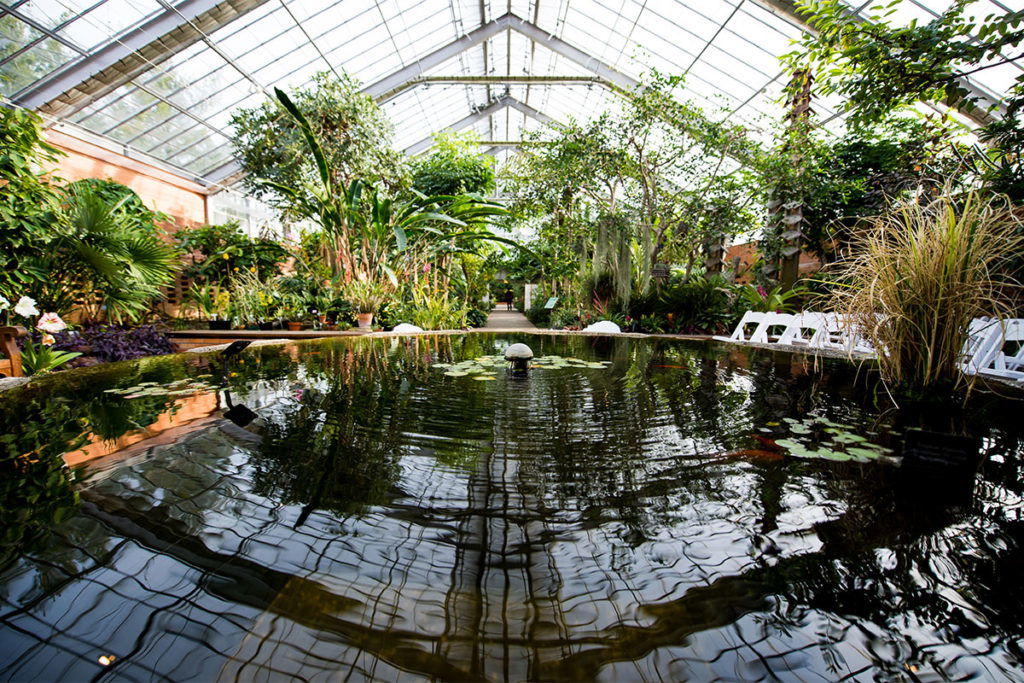 Living so close to the University of Michigan has some significant advantages, including getting to enjoy some of the college's facilities that are open to the public. One of the best and most romantic of these is the Matthaei Botanical Gardens and Conservatory. This free-entry garden isn't just a small backyard floral display. We're talking about over 300 acres of plants and flowers, 30 individual gardens, and miles of trails. You'll find everything from magnolias and orchids to roses and everything in-between.
One thing to note is that while entry is free, you'll need to pay a small fee if you plan to park at the gardens. Even with parking, this is an excellent, low-cost date night option that lets you enjoy the sights and smells of beautiful wildlife with the person you love most. It's one of the best romantic things to do in Ann Arbor.
13. Put On Your Dancing Shoes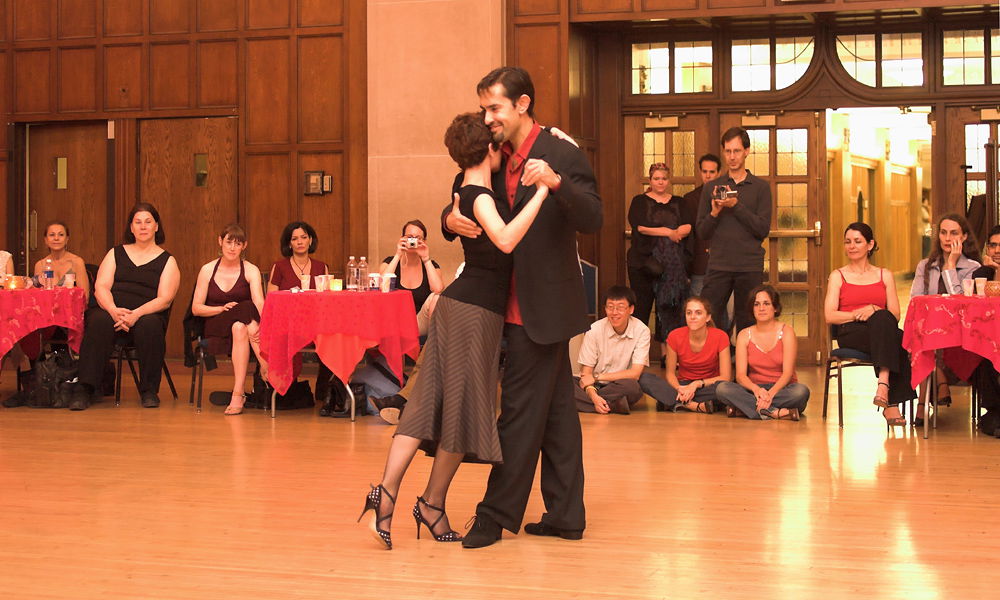 If you're not interested in sitting back and passively eating or watching a movie this date night, don't worry—we've got you covered. For those of us who like to break out some dance movies every now and then (or those of us who are terrified of dancing and want to overcome our fear), there's the University of Michigan Tango Club. While this club is part of the University's programs, they welcome and encourage drop-ins.
If you want to learn some dance moves but aren't ready for the formal setting of a dance class, this is an excellent way to dip your toes in the rhythm and one of the most romantic things to do in Ann Arbor MI. There's no formal teacher or class plan, but the experts present are always happy to drop some tips and dancing wisdom to newbies. Looking for an activity that will get you both moving and laughing? This is it.

14. Book an Island Getaway or Kayak Into the Sunset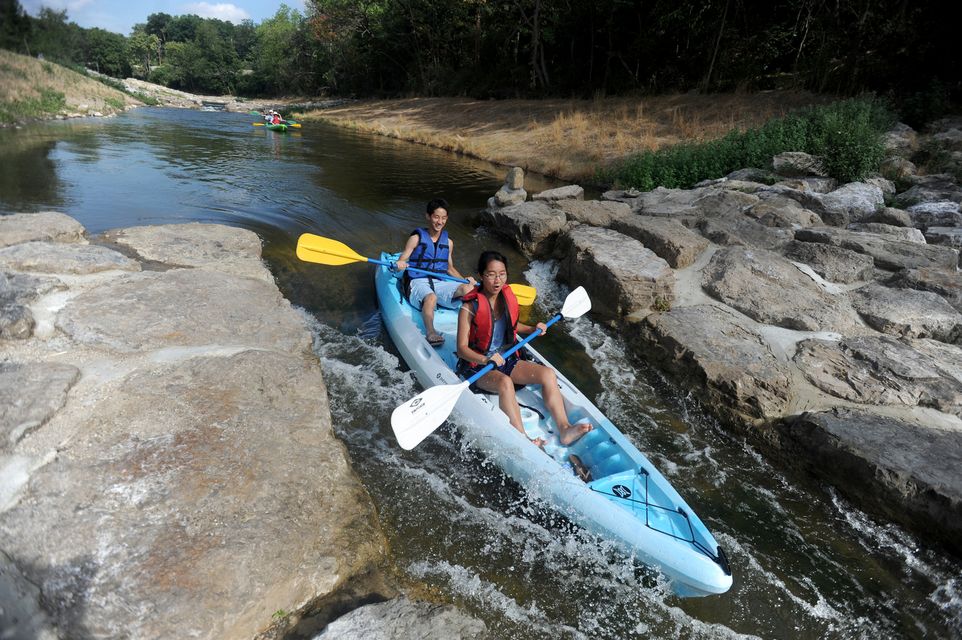 Did you know that you can escape to a secluded, romantic, and lush island paradise right from inside Ann Arbor? Island Park is located directly in the middle of the Huron River in Ann Arbor and offers a peaceful atmosphere filled with beautiful benches, scenic views, old-style bridges and pathways, and gorgeous trees. This is one of our favorite romantic activities in fall when all of the island's trees come alive with reds, yellows, oranges, and browns for an autumn paradise you have to see in person to believe. Overall, it's a great place to bring a picnic and enjoy the company of your loved one. Island Park is one of the most romantic places in Ann Arbor.
Another wonderful water date you won't want to pass up in Ann Arbor is at the Argo Canoe Livery. The Argo Canoe Livery features canoe, single kayak, double kayak, raft, stand up paddleboard and tube rentals on the Huron River. Ann Arbor's Huron River stretch is calm with a few riffles and surrounded by beautiful parks. Don't miss out on this date of a lifetime in Ann Arbor!
15. Explore on a Bicycle Ride for Two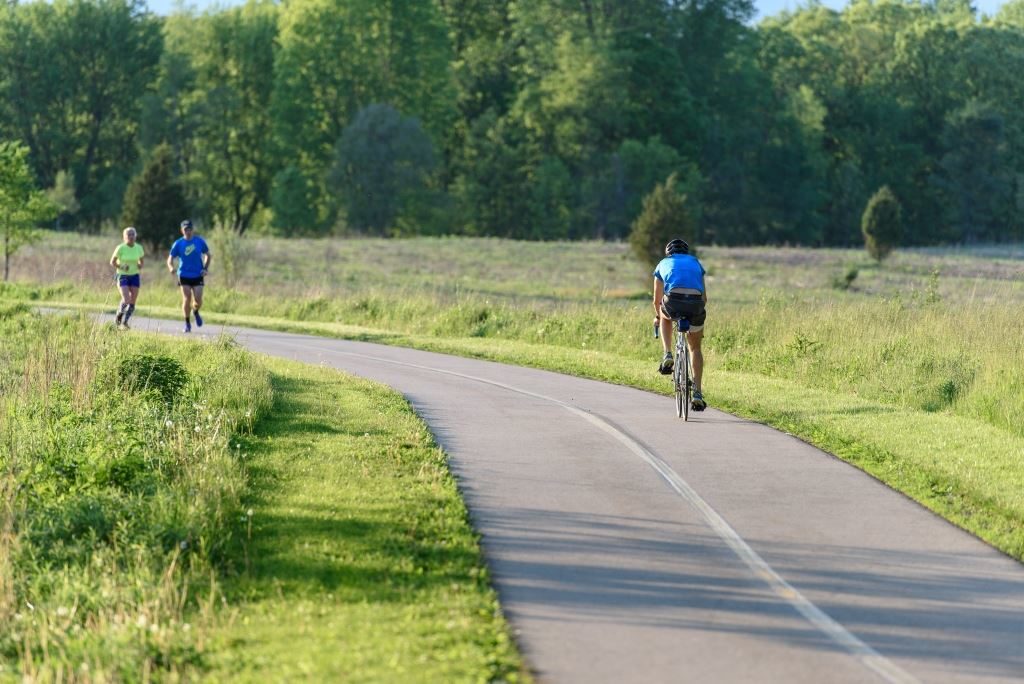 The classic image of a couple in love riding a tandem bicycle through idyllic city streets is alive and well thanks to the Campus Student Bike Shop.
Here you'll find rentable bikes that will let you enjoy Ann Arbor's 75+ miles of bike lanes, or check out the Huron River Greenway that stretches 20 miles along the river. It's a great way to feel the wind on your face, spend time with the one you love, and explore the city together in style. Plus, rental rates at the bike shop are extremely reasonable, so you won't feel like you've blown your entire date night budget on the ride.
16. Find a New Kind of Escape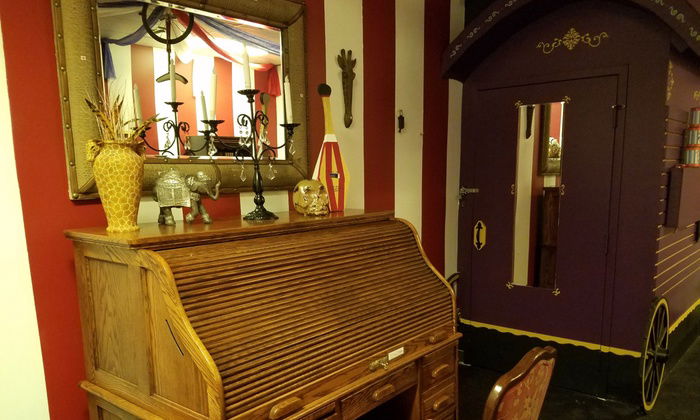 Escaping together doesn't always mean finding a secluded destination. Sometimes it means solving thrilling puzzles against a ticking clock in order to escape the Ringmaster's Den or Zombie Roadhouse.
We're talking about Breakout, one of a few escape room-style entertainment venues that have popped up around Ann Arbor. Breakout offers reasonable prices plus multiple room themes so that you and your date can choose a vibe that you both will love.

17. Be Young at Heart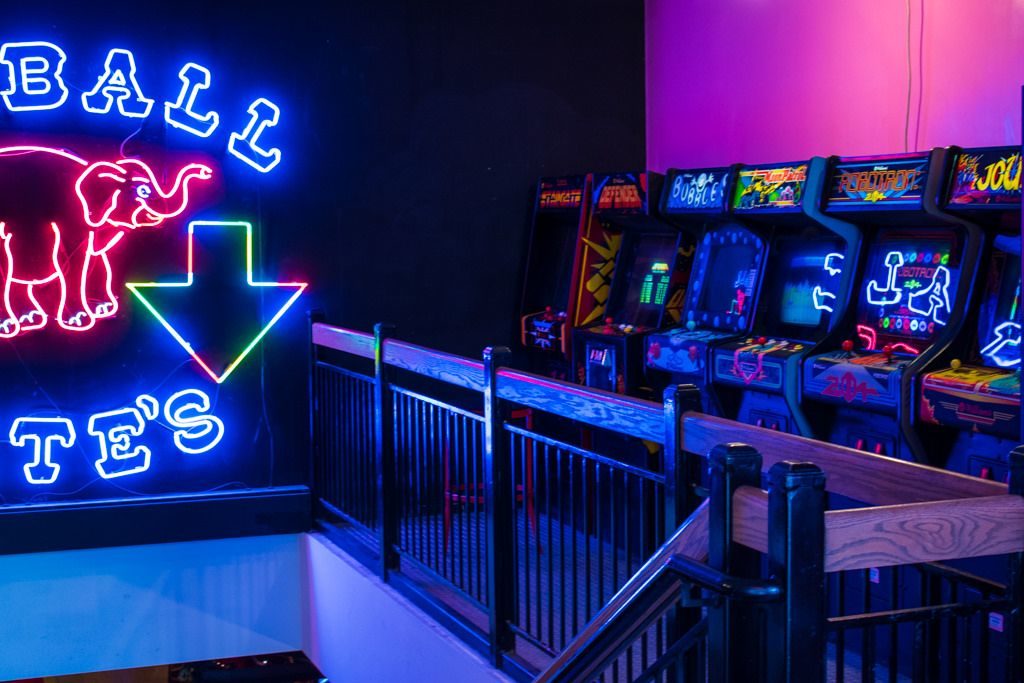 Just because you're a grown-up doesn't mean you always have to act like it. Some of the most fun dates involved embracing your inner child and doing something you might not have done for years. Whether that means playing laser tag, jumping on trampolines, or hitting up Pinball Pete's (with locations in East Lansing and Ann Arbor) for some arcade games, few things can be more fun than a night reliving your childhood. Plus, winning a prize for your date at the arcade is a classic, time-honored move.

18. Craft Some Memories together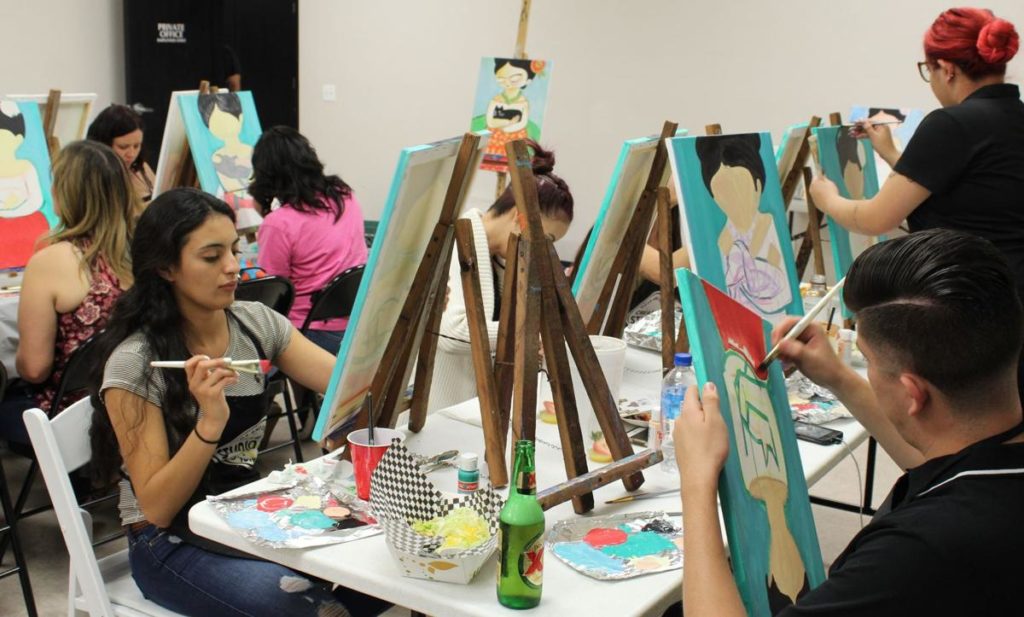 Being creative together is a great way to bond with your date or significant other, and it lets you work with your hands while chatting and getting to know each other better. Ann Arbor has a wide range of crafting opportunities, from the Ann Arbor City Center to the Paint and Pour, which features two or three-hour classes where you'll learn to paint, sculpt, and create while also enjoying any food or drinks you'd like to bring along with you. It's a wonderful date that leaves you with a souvenir at the end—one you created yourself!

19. Have Your Romance with a Side of Culture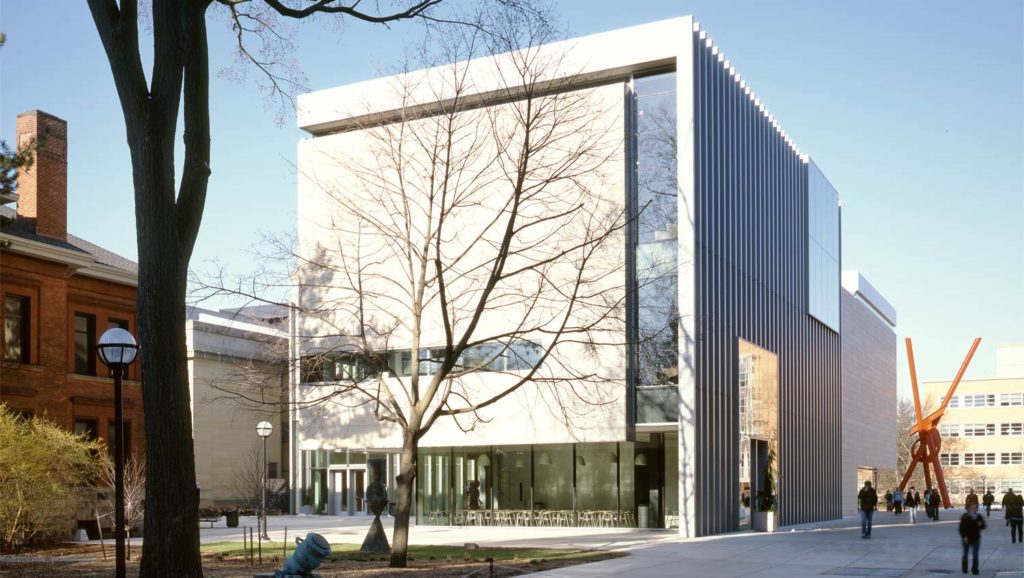 Ann Arbor is beloved for being a small city with the cultural venues of a big city. One of these is the University of Michigan Museum of Art, featuring a free gallery that boasts over 20,000 pieces of art, exhibits, and experiences. The best part is that new exhibitions are always rotating through, so you're likely to find something new even after repeat visits.
20. Fall in Love with Fuzzy Critters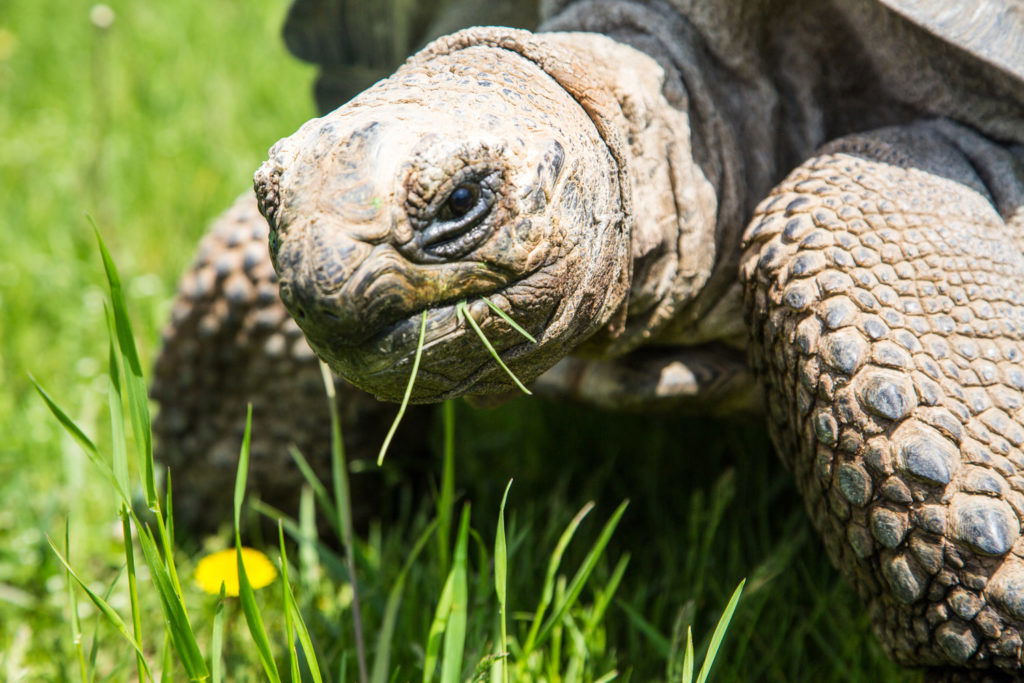 What do you do when you find an alligator in Ann Arbor? Why, you start an animal rescue center, of course. That's what happened in 2005 when Al the alligator was discovered abandoned outside a local veterinarian. Soon he was joined by a rescued sloth, macaw, pythons, iguanas, red kangaroos, and even a wild cat at the Creature Conservancy. You can check them out between 1 and 5pm on Saturdays and Sundays.

21. Come Alive at a Live Show
Since 1965, The Ark in Ann Arbor is the place to catch a live show. What started as a campus ministry coffee house is now a world-renowned music venue. From folk music to roots music, The Ark is right on brand for a sophisticated night on the town in Ann Arbor. 
22. Drink Wine, Of Course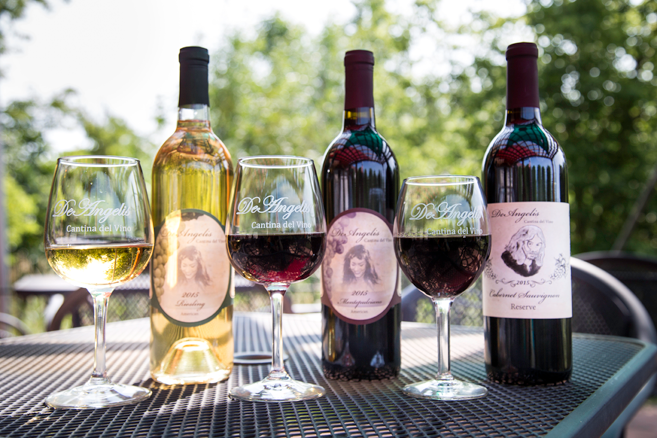 It's a tragedy that we've come this far into our list without talking about wine, date night's official drink. Ann Arbor has plenty of options to drink incredible wine in comfortable and classy settings. We recommend DeAngelis Cantina del Vino, where you can enjoy a wine tasting of some of their best offerings.
23. Or Maybe Some Local Brews?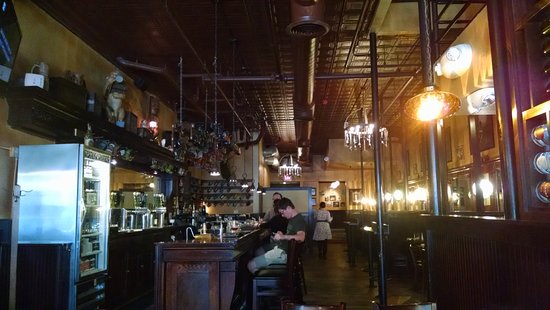 We recommend that you check out Jolly Pumpkin, HOMES Brewery, or Wolverine State Brewing Co. next time you're in Ann Arbor. Jolly Pumpkin is a local chain known for its truffle fries and pub fare. They serve all kinds of rustic beer. HOMES Brewery (it's the great lakes acronym (Huron, Ontario, Michigan, Erie, Superior) has 20 taps available and includes all kinds of hoppy beers, kettle sours, and barrel-aged sours. Wolverine State Brewing pairs award-winning lagers with smoked BBQ. The best part of visiting any of these breweries is that you get to support a local brewery.

24. The Couple That Pedals Together…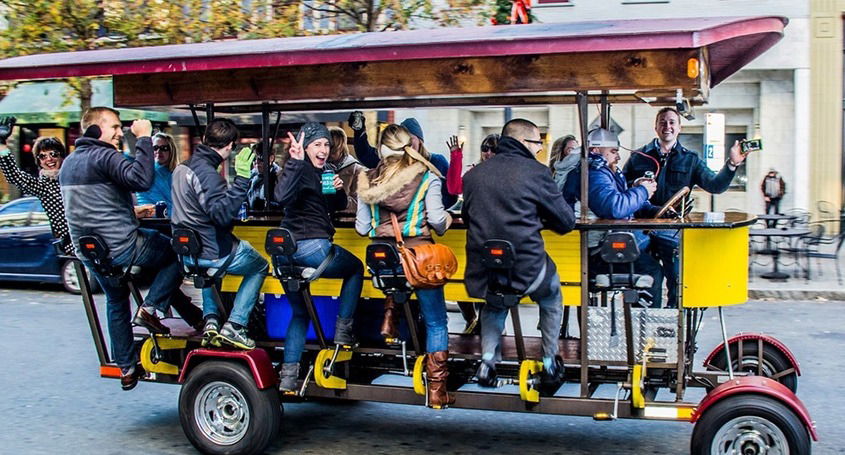 Let's keep the "spirit" alive and talk about yet another way that you can enjoy some great brews—all while enjoying the beauty of Ann Arbor. How? By hopping on a pedal bar. For those that aren't familiar with the concept, pedal bars are pedal-powered trollies that you and other guests steer through the streets of the town while enjoying some great brews. It's a fun, unexpected social activity that makes for a great unique date night.

25. Fall in Love All Over Again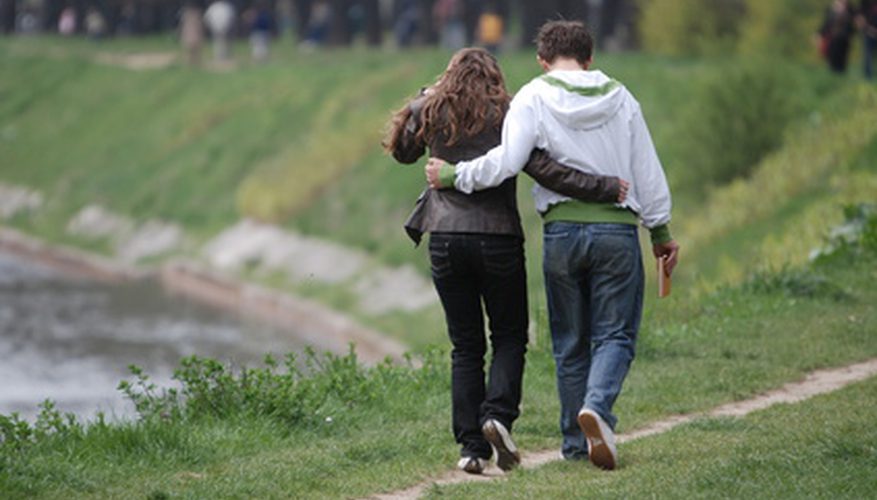 Our last recommendation isn't for a specific spot in Ann Arbor, but rather a recommendation for the importance of taking time to fall in love all over again with the people in your life that matter most. All of these suggestions we've made can make for excellent date nights, but the perfect date night is the one that you and your date will both enjoy—whether it's noisy and adventurous or quiet and secluded. Fortunately, Ann Arbor is the perfect city to offer both ends of the spectrum and everything in-between. So there's no reason not to take that special someone out this weekend (or weeknight!) and make some new memories.

Having amazing options for dates in Ann Arbor is just one of the many reasons the city has become one of the nation's most desirable places to live. Whether you're paired off, solo, or in a group of your closest friends, the city offers welcome surprises around every corner. From natural beauty and cultural experiences to a wide range of excellent restaurants, entertainment venues, and bars, Ann Arbor has become the go-to spot for those who want both the big-city experience and a more laid back, chill place to live.
Are you ooking for the perfect apartment in Ann Arbor? McKinley has many great options.