Ypsilanti: Bohemian, Historic, and Funky
Ypsilanti, Michigan may be the smaller cousin of Ann Arbor, located just eight miles to the southeast, but it has a charm and appeal all its own—making apartments in Ypsilanti more desirable than ever. While its unique name might get your tongue twisted (it's pronounced "Ipp-sill-auntie), there's nothing difficult about living in this quaint and idyllic town. For the curious reader, founders named Ypsilanti after Greek war hero Demetrius Ypsilanti. 
From a thriving restaurant scene that's overflowing with delicious cuisines from around the world to a surprisingly active nightlife that will keep you entertained deep into the night, Ypsilanti is a city on the rise. So why should you be on the lookout for apartments in Ypsilanti? It's all about what this charming city has to offer. To help you on your way, we've put together a brief guide to moving to Ypsilanti, MI.
Main Attractions in Ypsilanti, Michigan
Ypsilanti, often called Ypsi by locals, is home to Eastern Michigan University. This brings a thriving community of students to the town, which has helped enliven a robust culture of entertainment venues, concert halls, restaurants, and nightlife venues that have turned Ypsi into a major destination. Apartments in Ypsilanti will give you access to its fascinating cultural attractions, including its annual can't-miss celebration of the King of Rock & Roll, Elvisfest. There's also the Ypsilanti Heritage Festival and the Michigan Brewers Guild Summer Beer Festival for those who want to imbibe some of the best local beers in the region.
For history buffs, there is no shortage of options to enjoy— from the Michigan Firehouse Museum to the Vietnam Veterans Memorial.
If you prefer to spend your time outdoors, you'll be happy to learn that the town sits along the beautiful Huron River, and is filled with gorgeous parks including Prospect Park, Riverside Park, and Frog Island Park. Just a short drive away is the stunning Ford Lake and surrounding North Bay Park.
Ypsilanti is also beloved for its central location to other destinations, including Ann Arbor and Detroit—both just a short drive away on I-94.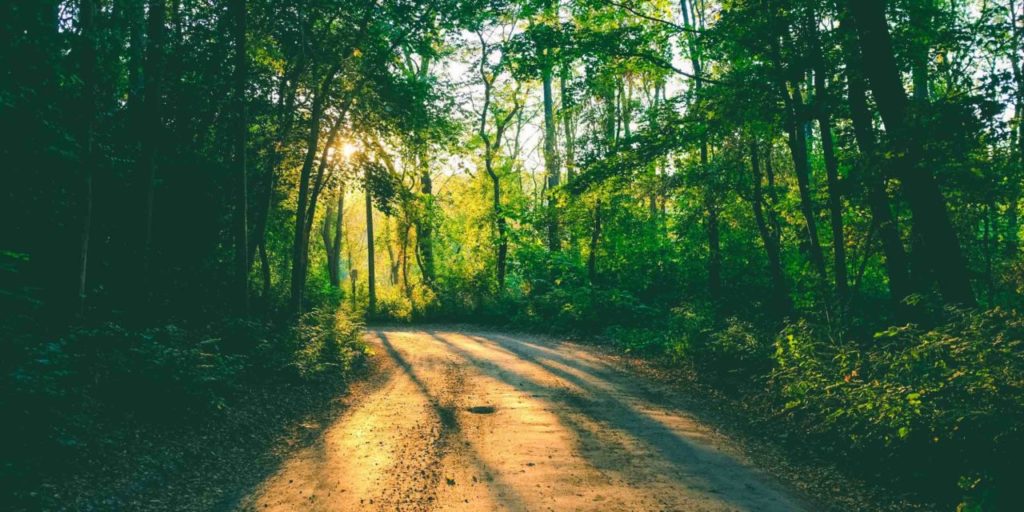 Fun Facts About Living in Ypsilanti, Michigan
Apartments in Ypsilanti may be a hot commodity today, but the city's fascinating history goes back much further. The city was originally a French-Canadian trading post, where fur traders eventually set up a permanent establishment. Its unique name comes from a man named Demetrios Ypsilantis, who was a hero in the Greek War of Independence.
Like its contemporary city Detroit, Ypsilanti is also significant in the history of automobiles. It's home to the last Hudson automobile dealership, which has since been turned into the Ypsilanti Automotive Heritage Collection where visitors can check out the original Hudson Hornet race car—inspiration for Paul Newman's character, Doc Hudson, in the Pixar film Cars.
The Great Outdoors
With over 25 township parks, and within driving distance of many state parks and recreation areas, Ypsilanti is a dream for those who love getting outside. Moreover, residents will have plenty of options for a quaint walk along the river, a bike ride through a park, and snowshoeing in the winter. Check out our list of the best nature hikes near Ypsilanti.
You can't go wrong with the 98-acre Ford Lake Park for those included to pick up a fishing pole. Enjoy a public boat and canoe launch as well as designated fishing areas—also, Ypsilanti near four golf courses, including Green Oaks and Hickory Creek. We'll put it this way; there's no excuse to get outdoors and have some fun when you live in Ypsi.
Good Eats
Ypsilanti is a great mix of rural and urban, which results in creative and farm-to-table food. From vegan to bar food, you'll find it all at Ypsi's many eateries. Further, if you're more inclined to cook your meals, support local farms at the Ypsilanti Farmer's Market.
Since this is Michigan, a beer lover's paradise, you'll have no problem finding delicious craft beers and ciders to wash down your meal. Check out this guide to Ypsilanti's bar and brewery scene.
Suggested Neighborhoods in Ypsilanti
Looking for apartments in Ypsilanti? We operate apartments in some of our favorite Ypsi spots. Those include Ford Lake, a beautiful lakeside destination, as well as northwestern Ypsi near Eastern Michigan University. We also recommend west Ypsi, conveniently located just a few minutes from an entrance to I-94 for those that love quick access to nearby cities.
Looking for apartments in Ypsilanti? You've come to the right place. McKinley operates multiple apartments in Ypsilanti throughout the city in some of the hottest neighborhoods in town, so you're sure to find the perfect place for you to call home and explore everything Ypsilanti has to offer.