May is Asian American and Pacific Islander Heritage Month, a time to recognize and celebrate the contributions of Asian Americans and Pacific Islanders to American society, history, and culture.
Asian American and Pacific Islander Heritage Month originated in 1978 when President Jimmy Carter signed a joint resolution to designate the first week of May as Asian Pacific American Heritage Week. It was later expanded to a month-long observance in 1990. The month of May was chosen to commemorate the arrival of the first Japanese immigrants to the United States on May 7, 1843, and to honor the contributions of Chinese laborers in building the transcontinental railroad, completed on May 10, 1869.
This month at McKinley, we want to feature some Asian American and Pacific Islander-owned restaurants that, with their delicious plates, invite us to dive deeper into their culture.
To read about Michigan's Asian American and Pacific Islander-owned restaurants, click here.
Sean 'Sonny' Nguyen, who grew up in the restaurant business because his aunts and uncles owned restaurants, opened his first DOMU restaurant in 2016 in Orlando's East End Market. He remembers spending his childhood hanging out in the back and playing with his cousins. With a love for cooking, Sonny worked for Bento for nearly a decade before branching out to start DOMU. His time at Bento taught him valuable lessons about the business side of operating restaurants, which has helped him with DOMU. Today, DOMU is a nontraditional ramen shop in the neighborhood that plays hip-hop music and provides a unique dining experience. You can also visit the rest of Sonny's restaurants, which are equally delicious; Tori Tori and Edoboy.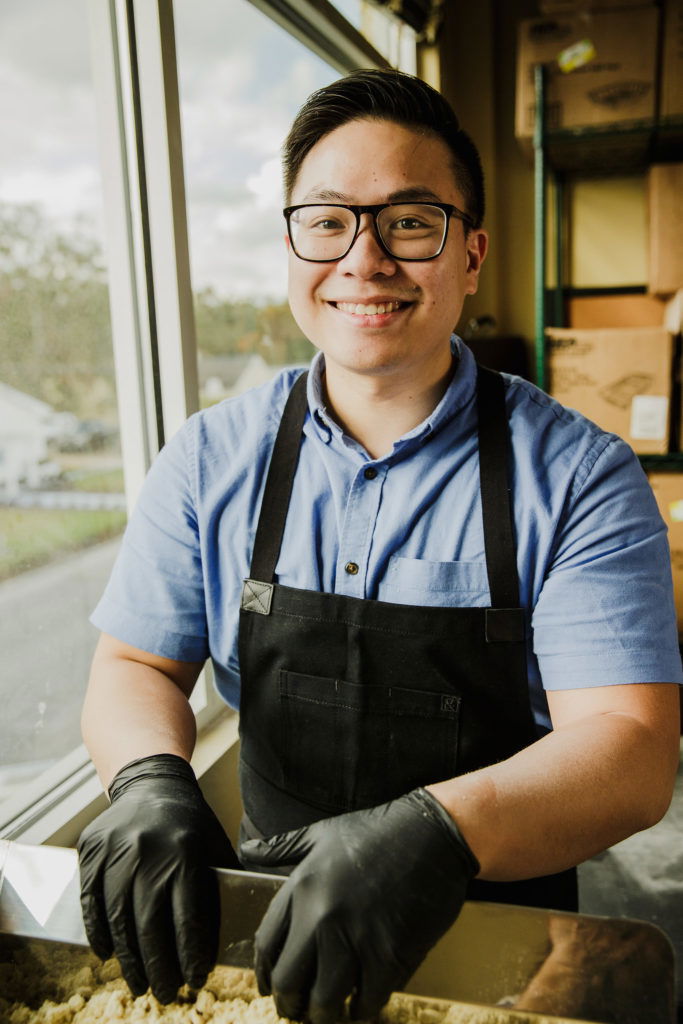 Chef Vic Nguyen brought to life his brother Hoi Nguyen's idea of serving delicious steamed buns to all of Central Florida. His goal is to broaden your taste buds with new and unique flavors. The journey all started in 2016 with the construction of the first location in 50-Mills Ave. At that time, the concept of a Bao dedicated restaurant in Orlando was new and fresh. But after years of successfully bringing unique flavors to the community of Downtown Orlando, King Bao is now a Central Florida favorite.
King Bao is a highly-addictive quick-service eatery that offers a unique blend of Eastern and Western cuisine using high-quality ingredients. At this no-frills restaurant, you can savor soft, airy steamed buns filled with mouth-watering proteins and unique toppings. Additionally, the tater tots are a favorite of both adults and kids. (Because we will never be too old for tater tots!) King Bao offers reasonable prices and quick pick-up, making it a must-visit for all foodies.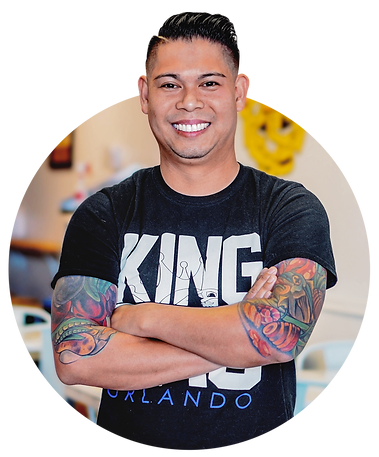 In 2010, Robert and Teresa embarked on a mission to open a restaurant together. However, they wanted their restaurant to stand out and offer a unique experience. Knowing they both shared a love for food and creativity, they brainstormed ideas. They wanted to include their favorite food; sushi and something fun, which resulted in the idea of ninjas. Over the course of a year, Robert and Teresa honed their skills in sushi-making and provided their friends and family with their delicious creations at sushi parties and events in their hometown of Orlando, FL.
On August 29th, 2011, the inaugural Sus Hi Eatstation debuted across the street from the University of Central Florida, marking the beginning of a thriving business venture. Initially established to offer an unparalleled culinary adventure, the establishment has gone on to revolutionize the sushi scene and the concept of a NINJA.
The cool thing about Sus Hi Eatstation is that you can make your own sushi or poke bowl with your favorite ingredients!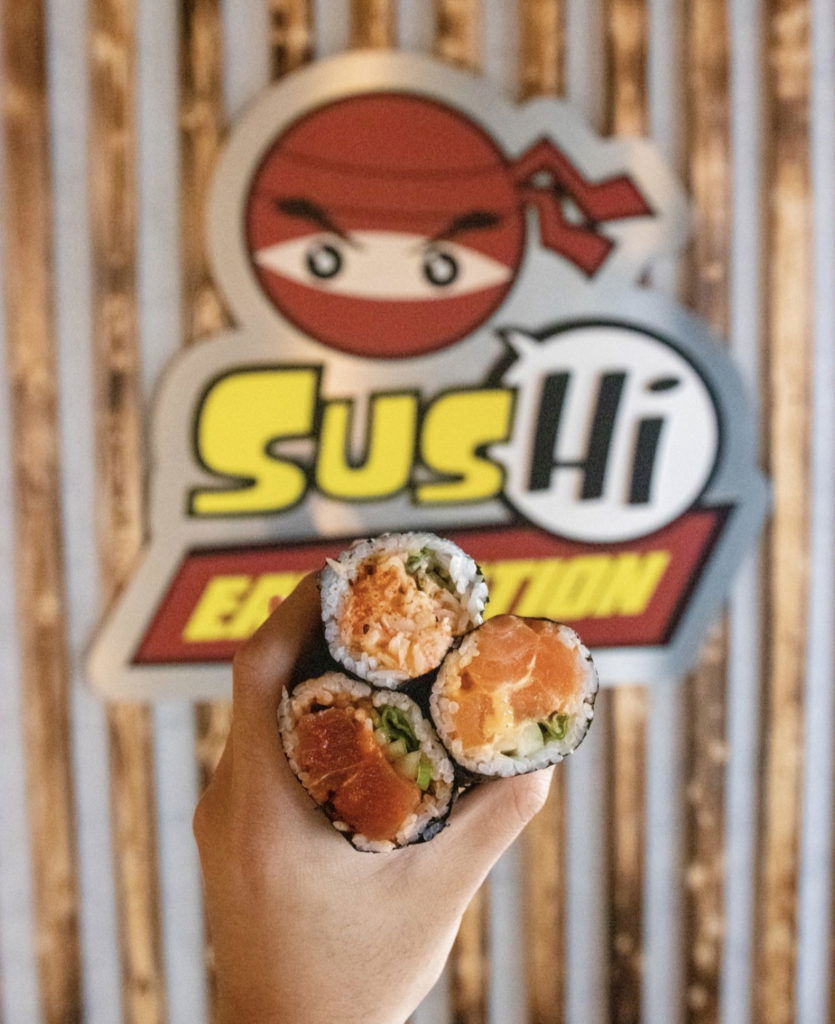 OverRice was established in Orlando, FL, back in 2011. They specialize in a blend of traditional Filipino and Hawaiian cuisine. They aim to combine classic family recipes, their passion for cooking, culture, and service. OverRice caters to parks, street fairs, and special events as they strive to deliver fresh, healthy scratch cooking that blends classic flavors with ethnic roots. The food truck is owned and operated by Mayra and Joel, a dedicated husband and wife dynamic duo. Mayra handles the behind-the-scenes details while Joel serves and cooks the delicious food he grew up with. Joel's recipes are shared with customers, and everyone can enjoy the delightful dishes prepared fresh daily.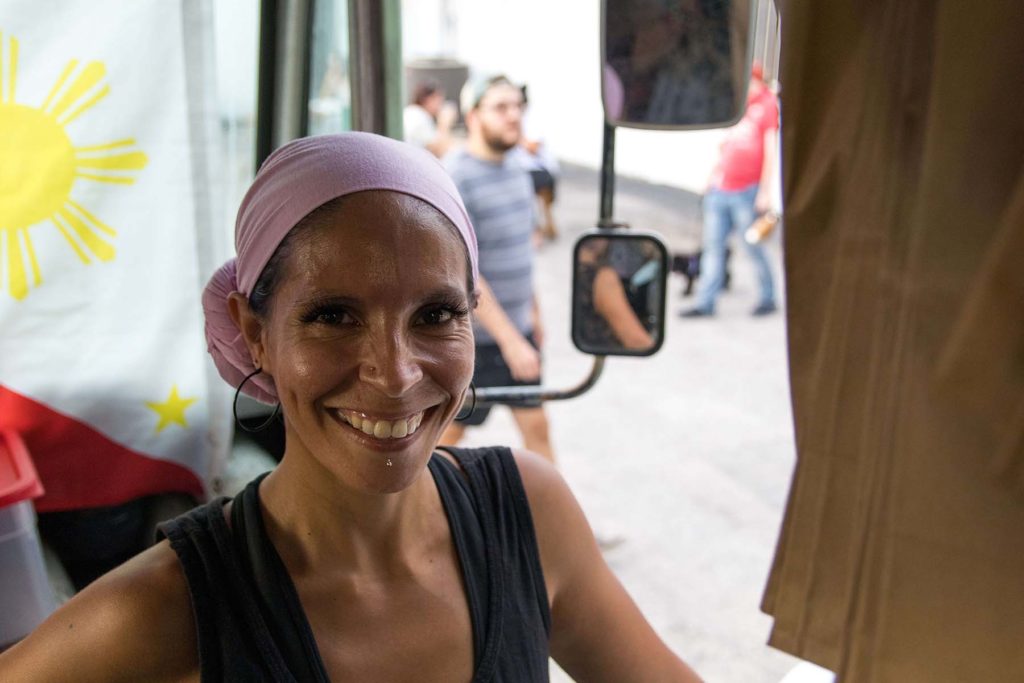 The owners of Viet-Nomz, Chris Chen, Phil Nguyen, and Mike Cho, met as members of the same fraternity at UCF. They dreamed of opening a dinner and coffee shop and realized no casual, quick-eat Vietnamese restaurant existed in Orlando. They decided to turn their dream into reality and quit their corporate jobs. They signed a lease for the first fast-casual Vietnamese restaurant in December 2015.
Viet-Nomz serves fresh produce and meat on their menu as people become more health-conscious. Their broth is simmered with care to bring customers a breath of fresh pho. The restaurant strives to bring a unique twist to Vietnamese cuisine and wants each customer to experience that in every bowl.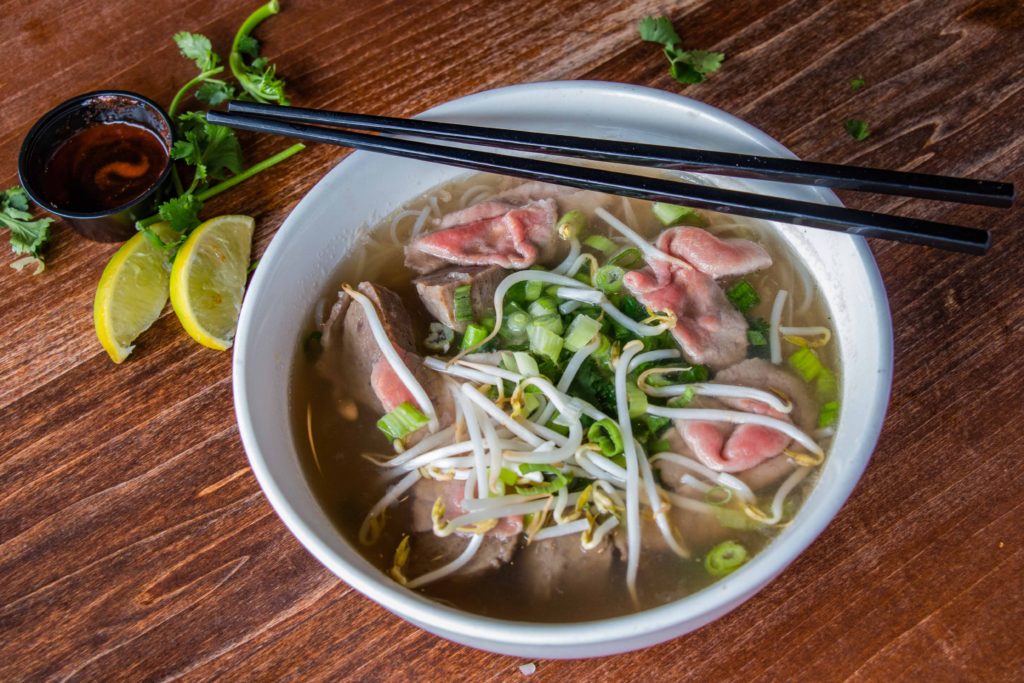 Asian American and Pacific Islander Heritage Month is a time to celebrate the rich history, culture, and contributions of Asian Americans and Pacific Islanders to American society. By exploring and learning about their cultures through tasty dishes we can promote diversity, inclusion, and a greater appreciation of the many ways in which different communities have helped shape American history and culture.