From the Winter Park Memorial Hospital to Rollins College, Winter Park, Orlando is a hard-working town, which means coffee…lots of coffee. Thankfully, there are plenty of great locations for coffee in Winter Park to keep workers and students perky as a peacock. 
There's no shame in the coffee game, which is why Americans drink about 400 million cups of coffee per day. So don't feel bad leaving your McKinley Winter Park apartment to try each café on this list. 
While there's always the ubiquitous Starbucks nearby, Winter Park offers a unique array of local coffee shops and cafes for those looking for something different. 
Brew can do it! Support local with the best coffee in Winter Park
According to disturbmenot.com, 79% of Americans prepare coffee at home. While we don't blame you for brewing up a cup of joe at your McKinley Winter Park apartment, supporting local shops is more crucial than ever, so please give these small businesses a chance and remember to tip! 
We have a feeling you're going to like this list a "latte," so let's get to it. Here are some of our favorite coffee spots in Winter Park. 
Nourish Coffee Bar + Kitchen 
Address: 2005 Mizell Ave Winter Park, FL 32792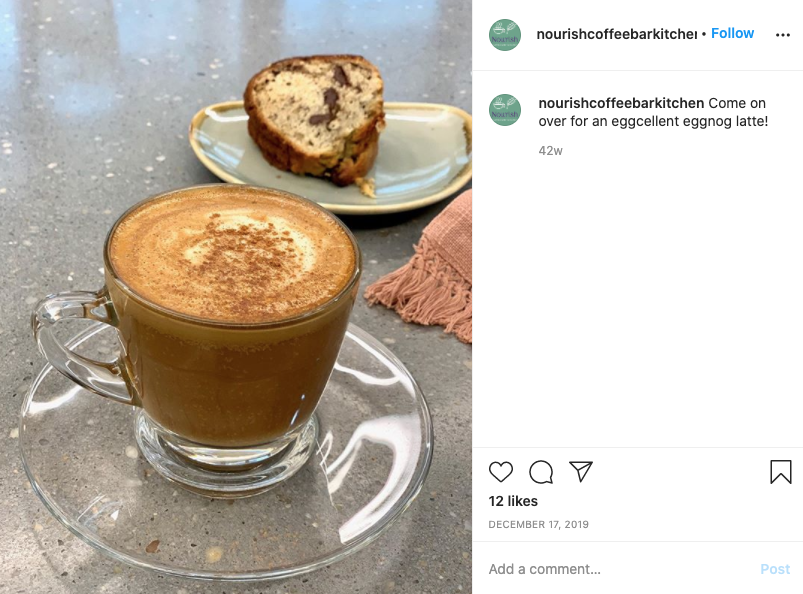 Nourish Coffee Bar + Kitchen is where you'll want to venture when you're both hungry and in need of caffeine. Located inside the Center for Health and Wellbeing, you'll also enjoy a healthy meal that's made with locally-sourced produce at the peak of its nutrition along with your coffee. 
If a pickup is what you need, we suggest the espresso double, brewed from organically grown Blue Heron Espresso Nicaragua Selva Negra. 
And for something genuinely nourishing, try the Reishi Mushroom Mocha. Reishi brings an earthy flavor to the decadence of a mocha. It may come as a surprise, but Reishi mushroom pairs oddly well with dark chocolate. Further, Reishi Mushrooms are said to support well-being, including help with sleep, stress, and your immune system. Cheers to your health! 
Barnie's Coffee & Tea Co.
Address: 118 S Park Ave, Winter Park, FL 32789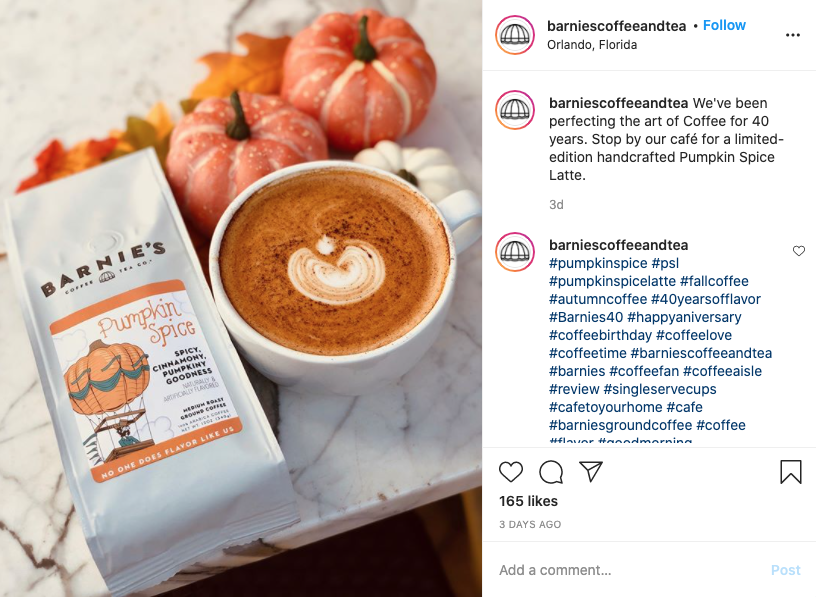 Barnie's Coffee in Winter Park has a bold mission: to create "the most dramatically delicious coffee in the world." Inspired by delectable and rich flavors in other foods and spices, Barnie's has successfully translated its mission into a memorable coffee. 
For those looking for copious amounts of caffeine, you can't go wrong with Barnie's espresso bar. Do you enjoy variety? Their "daily brew" changes, well, daily. 
Barnie's signature drinks are fitting for the holidays. Get yourself in the spirit with a Santa's White Christmas Latte. 
Austin's Coffee 
Address: 929 W Fairbanks Ave, Winter Park, FL 32789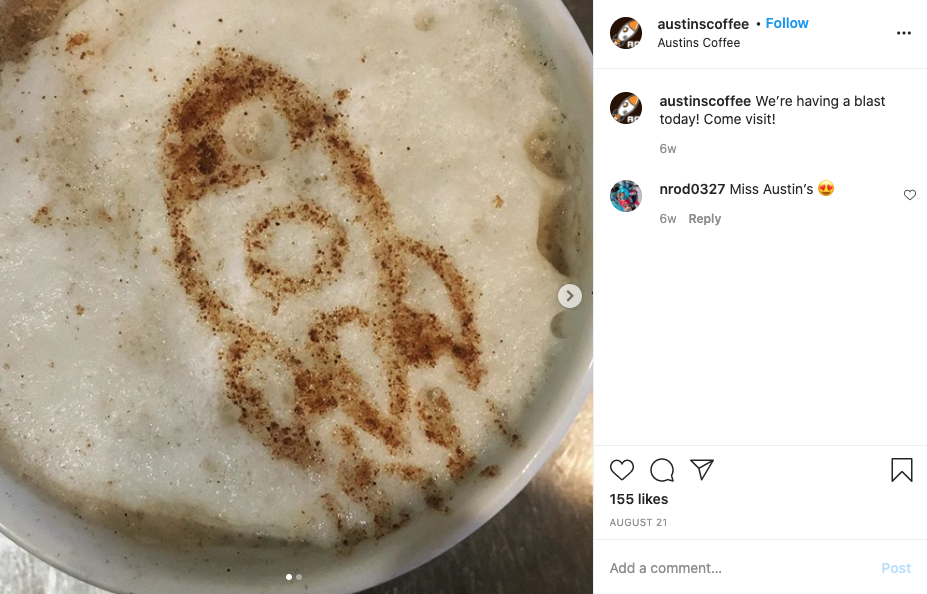 Austin's Coffee in Winter Park is all about supporting local businesses, building community, and brewing darn good coffee. From their website: "From local produce and honey to nearby livestock ranches, we prioritize supply from the Central Florida region and our own backyard!" 
Austin's offers a daily brew that is micro-roasted on-site to ensure freshness. We can almost smell it now. On a warm day, chill out with a 24oz iced coffee. 
Are you feeling hungry? From farm-fresh salads to gourmet sandwiches, Austin's is also an excellent place to grab lunch.
Foxtail Coffee Winter Park 
Address: 1282 N Orange Ave, Winter Park, FL 32789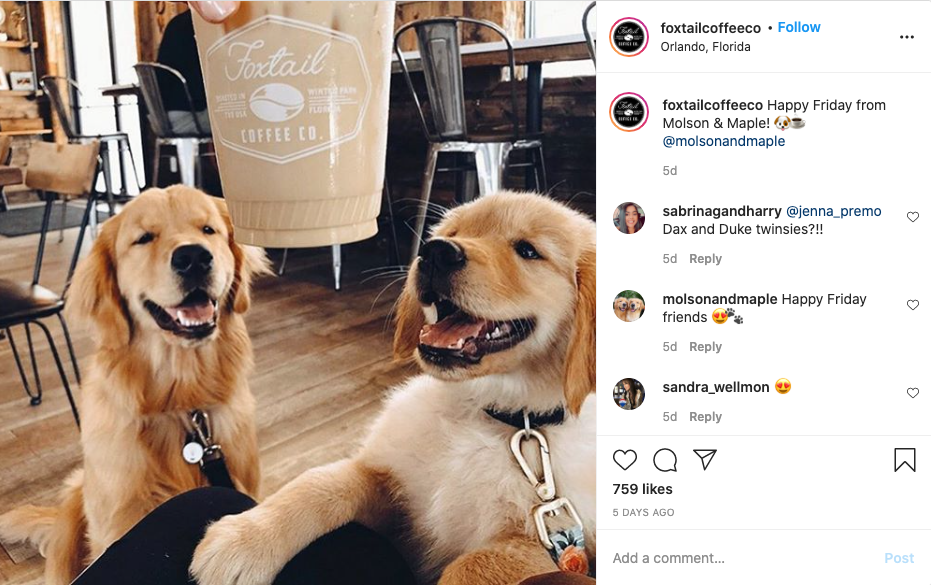 With over 1,000 Google reviews and an average of around 4.5 stars, it's safe to say that Foxtail Coffee in Winter Park is a local favorite. 
Founded by two friends with a passion for coffee and business, Foxtail has expanded to many locations. It seems as though people can't get enough of their house-roasted coffee and yummy baked goods. 
The cold brew game is strong at Foxtail in Winter Park. Options include the original, vanilla caramel, clementine, and Cubano cold brews. Are you craving a quick jolt of caffeine? Try out Foxtail's FoxTrot concentrated cold brew. This 2oz shot of concentrated cold brew is perfect for those mornings when you have a lot to do on very little sleep. 
Donut Central and Fuelpresso 
Address: 495 N Semoran Blvd Unit 1, Winter Park, FL 32792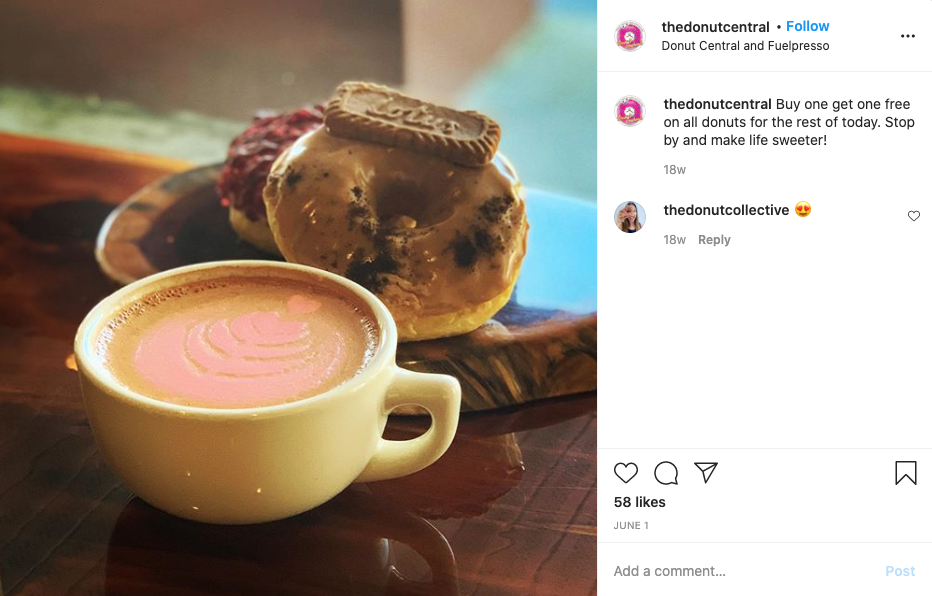 It's about time we mentioned donuts on this list! We aren't talking your Grandpa's donuts, no, Donut Central and Fuelpresso is serving up artisanal donuts. Donut making is an art form, after all. 
Baked fresh daily, Donut Central in Winter Park serves up a unique donut experience with delicious flavors, including chocolate Butterfinger and maple bacon. We can't think of a better complement to your freshly brewed coffee. 
As for the coffee, Fuelpresso sources only the best coffee beans from around the world for its hand-roasted cuppa joe. Try one of their seasonal lattes, or trust the master and go for the barista special. 
CFS Coffee Winter Park
Address: 430 W New England Ave, Winter Park, FL 32789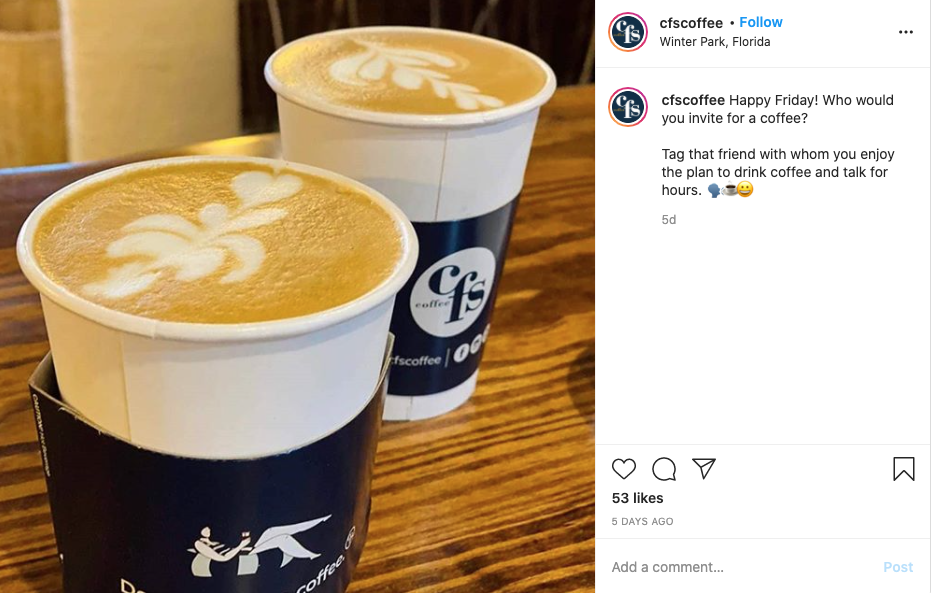 This cozy and gorgeous cafe offers "high-quality Columbian Coffee served by Columbians." CFS Coffee (Coffee for the Soul) is known for its friendly and welcoming staff, so don't be shy about visiting this location. 
Warm-up with the Farmer's Choice Coffee, a specialty coffee sweetened with sugar cane and spiced to perfection with cinnamon. 
For food, CFS Coffee offers a range of Columbian and cafe treats, including arepas. The homemade cornmeal flatbread comes in many varieties, including Venezuelan, Caribbean, Mexican, and Columbian. 
"But even a bad cup of coffee is better than no coffee at all." – David Lynch
We hope you enjoy these fa"brew"lous coffee shops in Winter Park. Please let us know your favorite spots for a cup coffee (or tea) near your McKinley Winter Park apartment. 
Thinking about moving to Orlando? Read our guide!