At McKinley apartments, we're not just about providing housing for the people we care about—we also want to help guide you through the processes of moving or relocating. It can be a stressful experience, and that stress can begin long before you ever decide to move. Please enjoy Part II of our ultimate guide to moving to Orlando. Read Part I here!  
Please keep in mind this guide was written pre-COVID, so there are aspects that may have changed. That being said, we hope you find plenty of valuable information to help you with your move to Orlando. 
Moving to Orlando? What's the cost of living?
If you're looking for some of the best places to live in Orlando, you might be wondering what the Orlando lifestyle will cost you. So let's talk about the cost of living.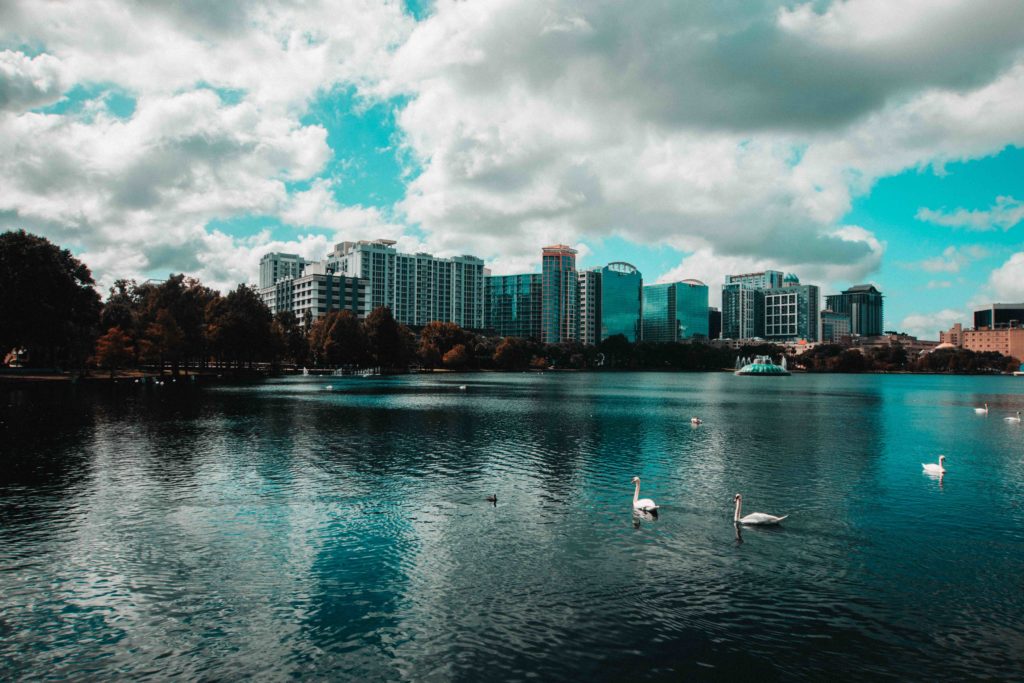 In general terms, the cost of living refers to how much money you need in a given place to meet specific standards for how you live your life. In essence, it describes how much it costs you to live in a place—hence the phrase 'cost of living.'
Calculating the cost of living is more complicated than it sounds. The calculation can include expenses like rent or mortgage payments, the cost of everyday needs like food, groceries, utilities, transportation, healthcare, and taxes, plus how much nonessentials like entertainment and other services cost compared to other places.
The cost of living also takes into account the average wages of an area. For example, two cities might have roughly the same rent costs, taxes, etc. However, if the average salaries in one city are higher, that city has a relatively lower cost of living. They may have the same costs as another city, but they earn more money on average to cover those costs.
 The Cost of Living in Orlando
Good news! In most metrics, Orlando has a relatively reasonable cost of living than much of the country, particularly related to other cities. Moreover, in some key metrics, costs are considerably lower than the national average. For example, Orlando's price of groceries is lower than the national average— pretty amazing, considering that Orlando is an urban center, and the national average includes so many rural areas.
Meanwhile, healthcare costs in Orlando are also lower than the national average.
Let's talk taxes. Did you know that Florida does not impose income tax on citizens? That's right, no state income tax for anyone living as a resident in Florida. That can significantly help keep your costs of living down when moving to Orlando.
Meanwhile, Florida's average gas price is roughly the average for the whole country, which means you don't have to worry about paying much higher prices per gallon for gas thanks to living in an urban center.
Comparing Orlando Cost of Living
For comparison, let's examine Orlando's cost of living to another sunny U.S. city—Los Angeles. On average, the cost of living in Los Angeles is 66% higher than in Orlando, with homes costing 180% more than they do in Orlando. If you make $100,000 in Orlando, you'd have to make $173,500 to have the same standard of living in Los Angeles. That's a big difference.
Weather and Wildlife: What is the Natural Environment Like in Orlando?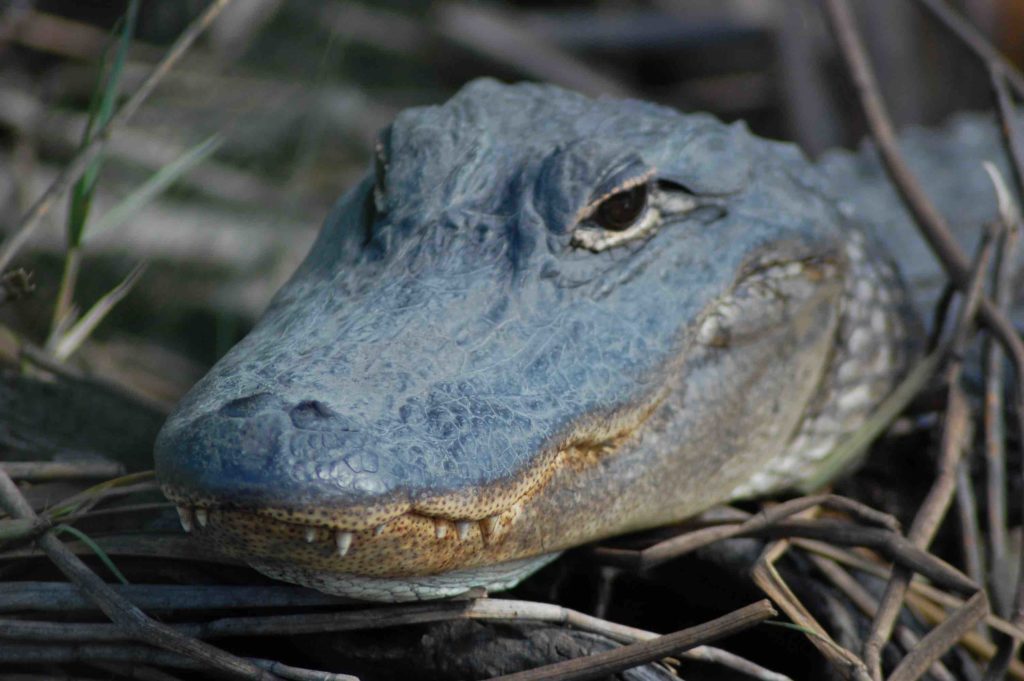 Grab your sunglasses, and let's talk about the weather in Orlando. What can you expect when it comes to walking outside your door on an average day? Sunshine and warm temperatures. 
Orlando's climate is known as subtropical, which means that it brings very mild winters and warm summers. The good news about Orlando weather— you don't have to stress about continually changing conditions, as Orlando weather is fairly stable. You have your warm and rainy season, from May until September, and then your warm and dry season, from October to April.
During the hottest time of year, Orlando's temperatures usually top out in the lower 90s—hot, to be sure, but not blazingly hot. Perfect beach weather! Interestingly enough, the humid climate of Orlando in summer helps protect against incredibly high temperatures. The highest temperature ever recorded in Orlando is 103 degrees Fahrenheit—hot, sure, but interestingly not dramatically hot, considering that many other southern locations in the U.S. can experience weeks at a time of 103+ days during summertime.
But what about winter? Will you have to break out your parka and scarf? Not even close. Winters in Orlando bring low humidity and very mild weather. The average daily temperature in January in Orlando is a delightful 60 degrees. It's no wonder why so many people in colder climates escape to Orlando during the wintertime. Check out our list of five ways to exercise in Orlando. 
Rainfall in Orlando
Most of Orlando's average rain comes during the rainy season from May to September. During this period, the average rainfall is right around seven inches per month, while the dry season sees only about 2-3 inches per month.
If you're worried about snow, forget about it. There's only been one recorded instance of snow accumulations in Orlando's history, and that was way back in 1948. 
Hurricanes
Many people considering a move to Orlando hear about Florida's risk of hurricanes and wonder whether they should be worried. The truth is that every city comes with its unique environmental hazards, from tornados in the midwest to earthquakes on the west coast to hurricanes in the southeast. That said, Florida's highest risk area for hurricanes is actually in South Florida's urban corridor, with Orlando experiencing a significantly lower risk.
Wildlife in Orlando
Now let's talk about wildlife. After all, when you move to a place, you don't just have to consider your human neighbors— you also have to think about the critters that crawl, slither, walk, and fly around the area.
Because Orlando is an urban area, you're not likely to spot quite as many wild animals as you would in the more rural or suburban areas. In some ways, that's a good thing. Who wants to wake up and find an alligator or snake in their apartment?
 But if viewing wildlife is your thing, there are plenty of places in and around Orlando where you can do precisely that.
 Alligators & Crocodiles
 You won't find these modern-day dinosaurs striding through the streets of Orlando. You can view gators at nearby nature preserves like the Merritt Island National Wildlife Refuge and Myakka River State Park. They're much more commonly seen during the warmer months than in winter.
Armadillos
Armadillos are often associated with America's southwestern deserts, but they're quite common in Florida. Like the alligators, you can see armadillos at Myakka River State Park. Fun fact— did you know that each litter of armadillos contains identical quadruplets?
Deer
Known as the Key Deer, the native deer of Florida may also be known as the Adorable Deer. These tiny creatures are unbearably cute and found in the Keys region of southern Florida.
Pelicans
Capable of gulping up big splashes of water with their inflatable throats, pelicans are one of the most famous sea birds in the world—and they call Florida home. See pelicans at the fittingly named Pelican Island National Wildlife Refuge.
Sea Turtles
These gentle icons often migrate to Florida shores to nest and lay eggs. Archie Carr National Wildlife Refuge is an excellent place to try and catch a glimpse of these amazing mothers. This refuge features the densest population of Loggerhead turtles in the entire hemisphere.
Manatees
Gentle giants, and closely related to elephants, manatees can be as long as ten feet and weigh half a ton. They enjoy the warm waters off Florida's coast, spot them at Blue Spring State Park, Three Sisters Springs, and Homosassa Springs Wildlife State Park.
Dolphins
Everyone loves dolphins, and you can see them on just about every coast of Florida all year long. You can also see them at SeaWorld, local aquariums, and sanctuaries.
Bald Eagles
Did you know that bald eagles are the only eagle species found in North America? More bald eagles breed in Florida than in any other state in America. You can check them out at the official bald eagle sanctuary at Marco Island.
Bobcats
These wild cats are relatively small (though still twice as big as your domestic cat) and can be spotted if you're very observant and visit St. Marks National Wildlife Refuge or Wekiwa Springs State Park.
Bears
Bears, oh my! Florida black bears are very sweet animals that generally avoid people rather than get into confrontations. You might be able to spot them at Wekiwa Springs State Park, particularly in May, June, August, or September.
Florida Panthers
The Florida panther doesn't get much press these days, but it should. This incredibly beautiful and rare panther is now one of the most endangered animals on the entire planet. They reside in Fakahatchee Strand Preserve State Park and Ten Thousand Islands National Wildlife Refuge, and if you're lucky enough to see one, it can be an inspiring experience.
Blue Heron
This four-foot-tall bird has a wingspan as wide as a grown adult and lays beautiful blue eggs. You're most likely to catch a sight of them at Sebastian Inlet State Park, particularly Melbourne Beach. 
The Orlando, Florida Lifestyle
Many people wonder when moving to Orlando or any other city in the world— will I feel welcome here? People want to know whether the environment and vibe of a city are welcome and inviting and whether they'll feel like this is a place where they belong.
The best way to understand the overall vibe of a city is to learn about the locals. Fortunately, many Orlandoan bring a unique and inviting perspective you won't find anywhere else in the city. To understand why it can help to take a look at the Orlando tourism industry. Orlando tourism is one of its biggest income sources, and millions of visitors come through every year. Orlando has the third-most visitors of any city in the United States.
Because Orlando is so dependent on tourism, Orlando's local people have learned to become comfortable with a rotating door of people coming in and out of the city. They're not hostile to outsiders, because outside visitors are a major part of life— and help make the city so successful and vibrant. When you move to Orlando, you don't have to worry about being surrounded by entrenched lifelong locals suspicious of your presence. Orlando is constantly bringing in outside visitors, so many of your neighbors will often have moved in just a little bit before you.
Orlando's diversity helps add to an atmosphere of welcoming all kinds of people from all walks of life. You'll meet people from all over the country and the world, helping add to the incredible richness that makes moving to Orlando so desirable. Overall, Orlando's people are inviting, welcoming, and diverse in their beliefs, opinions, and backgrounds. You'll quickly feel like you're part of the neighborhood and vibrant culture that makes the city so incredible.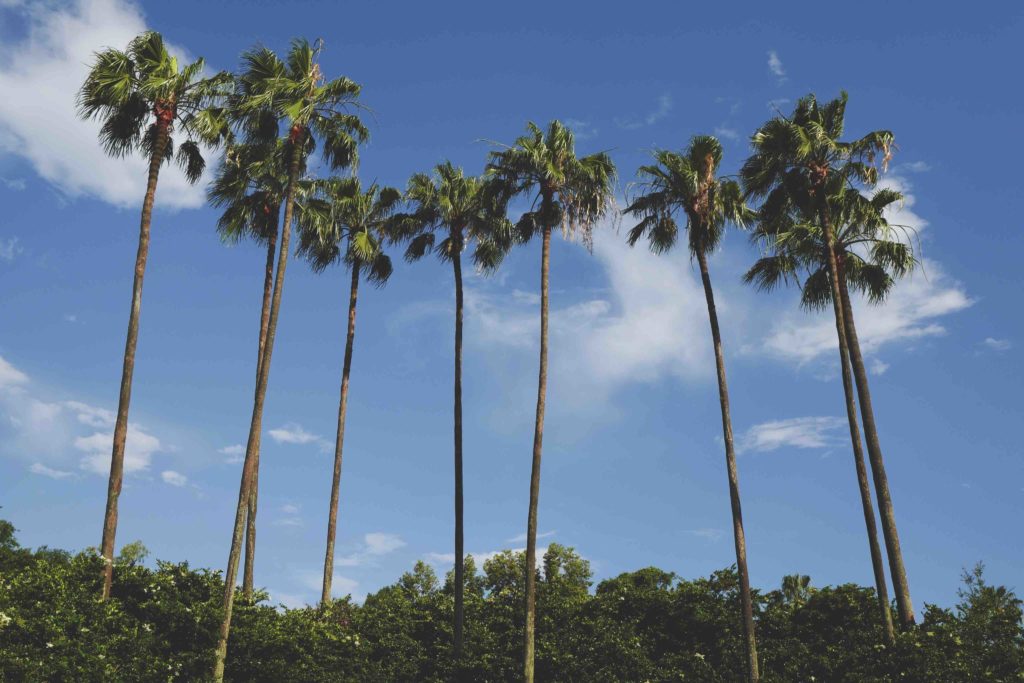 Areas Around Orlando: What is There to Do Around Orlando?
Like many cities, you can't define Orlando as one thing. There are neighborhoods with their very own vibes and styles, and if you're moving to Orlando, you must understand what to expect. After all, not everyone wants a fast-paced downtown lifestyle. For every person that wants to be right in the heart of everything, there's another who wants to enjoy a more laid-back suburban vibe—all while being able to get to the city whenever you want.
With that in mind, here are a few neighborhoods to consider in both the more city-center areas and the suburban sections of the city.
College Park
College Park might sound like it's all about college students, but it's a great place to live if you want both the city lifestyle and a more family-friendly or laid-back vibe in one spot. Downtown is just a short drive from College Park, and the neighborhood features a range of incredible, award-winning restaurants and nightlife opportunities while combining the chill lifestyle of a smaller town with the thrill and excitement of Orlando.
Lake Eola Heights
Lake Eola parks are one of Orlando's most beautiful natural areas, and Lake Eola Heights is just a few blocks away. Here you'll find beautiful historic homes.
Thornton Park
Walking through Thornton Park is like stepping 100 years into the past when it comes to architecture. It features lots of 1920s-style homes and boasts delicious restaurants, some great shopping opportunities, and just a short walk from Orlandos' downtown.
Suburban Neighborhoods
Lake Nona
Lake Nona is a hot and up-and-coming spot in Orlando, featuring a combination of a family-friendly environment and brand-new places to live. It's a fascinating combination of small-town feel while being just a short drive to downtown Orlando.
Winter Park
Winter Park is a historic suburban neighborhood that boasts excellent restaurants, natural beauty, and plenty of attractions within a short drive. It's a tight community where housing is less expensive than downtown. Check out our available McKinley Winter Park apartments. 
Are you looking for some caffeine? Check out our list of the best coffee shops in Winter Park, Orlando. 
Moving to Orlando Will Be the Best Decision You Have Ever Made!
Let's review a bit about Orlando as a city and just what makes it so unique.
Orlando's cost of living is reasonable compared to a range of other cities in the United States, including being dramatically less expensive than major cities like Los Angeles and New York.

Orlando is a very diverse city, featuring people from various backgrounds, places, ethnicities, beliefs, and lifestyles. You'll see the full range of human experience when living in Orlando.

Orlando features great schools and plenty of educational opportunities and a relatively low crime rate compared to many other cities.

Orlando's nightlife is vibrant and unparalleled. It begins with Walt Disney World Resort, Universal Orlando Resort, and all of the other resorts and theme parks, but Orlando is absolutely filled with other opportunities—clubs, lounges, bars, and much, much more

.

Orlando is known for world-class restaurants, including many operated by famous chefs you'll see on TV regularly.

Orlando's weather is warm and mild, with hot summers and warm, pleasant winters. Rainfall is mostly confined to the wet season, with over 230 sunny days per year

.

Orlando may not be crawling with wildlife, but Florida, as a state, is filled with unique wildlife that you can see and enjoy in a range of wildlife preserves and wild areas.

People in Orlando are welcoming and inviting and come from all kinds of backgrounds. Visitors and new residents are likely to experience a welcoming atmosphere and quickly feel right at home.
Find your next home with our Orlando McKinley apartments. 
Are you considering moving to Florida, but aren't settled on Orlando? Read our guide: Everything You Need to Know About Moving to Florida.