Since Halloween parties and gatherings will have to wait until it's safe to do so, we want to engage our residents in a fun and socially-distanced way. Inspired by our blog post "how to decorate your apartment for Halloween," we encourage residents to decorate their doors and share their creations with us.
We hope that our spooky door challenge will bring some smiles and a feeling of community during a time when it's needed the most! Let's get spooky.
"McKinley Spooky Door" Facebook Competition!
We encourage McKinley residents to decorate the outside of their doors for Halloween. Think streamers, construction paper cutouts, Halloween inspired wreaths, etc.
Step one: Email photos of your door to mma@mckinley.com with the subject line Spooky Door Challenge. Please include your name and apartment complex.
Email submissions end Tuesday, October 27th 11:59 PM!
Step two: Like McKinley on Facebook to follow along with the contest and vote for your favorites.
Step three: We will share entrants' photos on our Facebook page! Share and tell your friends and family to "like" their favorite!
Step four: The winner will be announced on Thursday, October 29th on Facebook! We will also contact the winner via email.
The winning "spooky door" will receive a special prize!
Let's keep this fun for the whole community! Please make sure decorations don't encroach on any walking areas, damage the door, cover door numbers, or include anything inappropriate or insensitive. Further, please follow all safety guidelines when enjoying your neighbors' doors, including wearing a mask and social distancing. Have fun!
Are you interested in living in a McKinley apartment? Learn more here!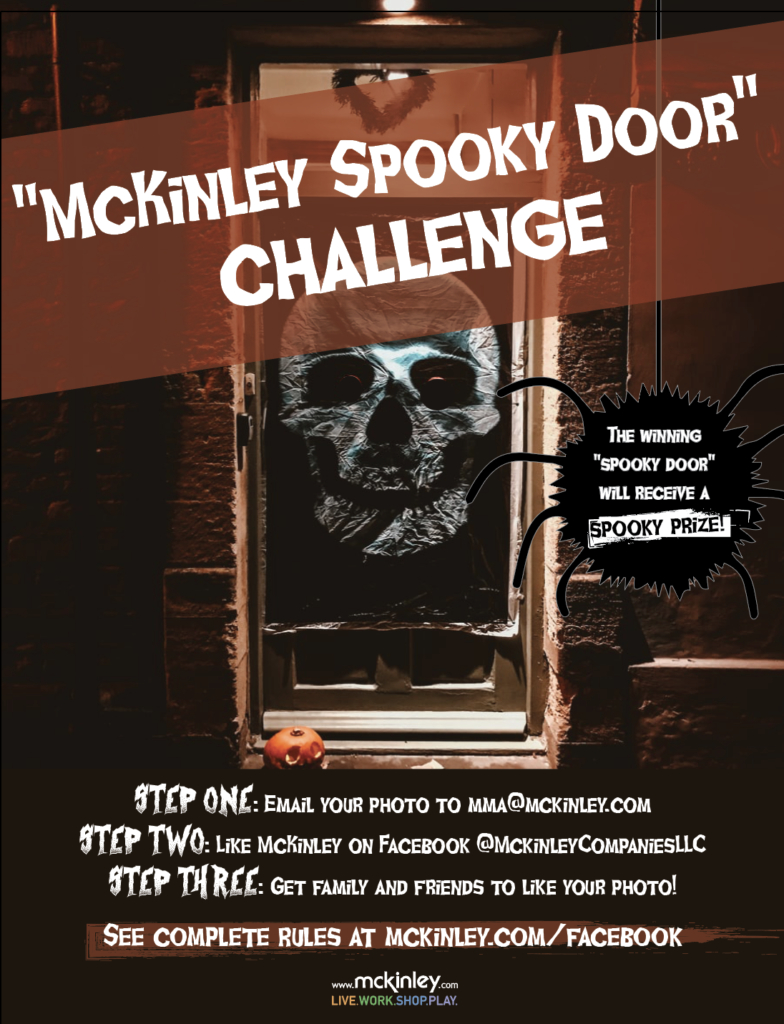 Here are the 2021 Spooky Door Challenge Entries!