Today is #NationalCandyDay, so you're obligated to eat a variety of sweets all day. Sorry, but it's your civic duty. To help you celebrate the holiday properly, we've put together a list of the best candy stores in Orlando. 
From candy corn to candy canes, sweets help us celebrate nearly every holiday, which is why candy deserves its own day. Moreover, the origins of #NationalCandyDay aren't too exact, though we assume a dentist didn't start it. 
Get pumped up for National Candy Day with these ten candy stats: 
Americans purchase over 600 million pounds of candy each Halloween

Makers named Pez after the German word pfefferminz (mint) 

A candy factory in New Jersey makes four million M&Ms every hour 

The Mars Family named its Snickers candy bar after their beloved horse 

Analysts expect the 

U.S. Candy Market

 to reach a value of USD 19.6 billion by 2025

On average, Americans each consume nearly 12 pounds of chocolate per year 

The biggest candy sales season of the year is Christmas 

The Wrigley Company produces 200 million Skittles a day 

Speaking of Skittles, it's the most popular Halloween candy based on sales

The world's largest lollipop weighed the equivalent of 4.5 horses (7,00s lbs) 
Okay, these stats make it seem like Americans eat the most candy, but we pale compared to Germans — we aren't even in the top ten. Based on candy consumption per capita, Germans lead with 28.7 pounds of candy, followed by Ireland and Switzerland.  
Let's get to our sweet list of the best candy stores in Orlando! 
6000 Universal Blvd, Orlando, FL 32819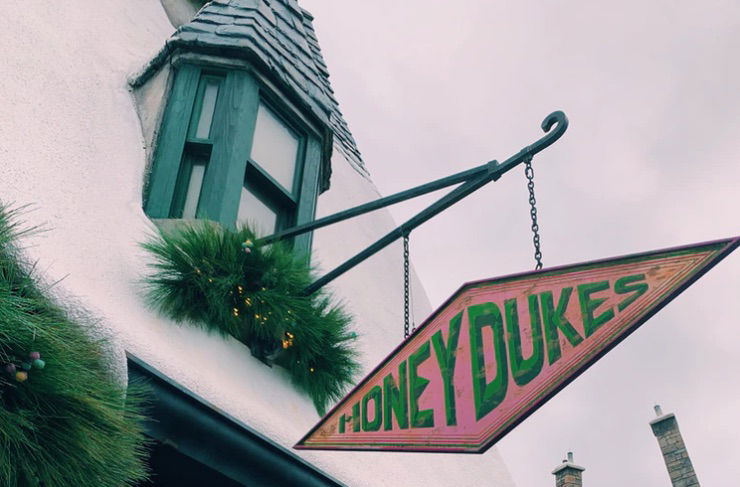 If it's good enough for Harry Potter and friends, then it's good enough for us. No trip to the Wizarding World of Harry Potter is complete without a visit to Honeydukes™. Enjoy Exploding Bonbons, Fizzing Whizzbees, Bertie Bott's Every Flavour Beans™, and much more! Please don't blame us if you, unfortunately, eat a rotten egg flavored bean. 
122 N Park Ave, Winter Park, FL 32789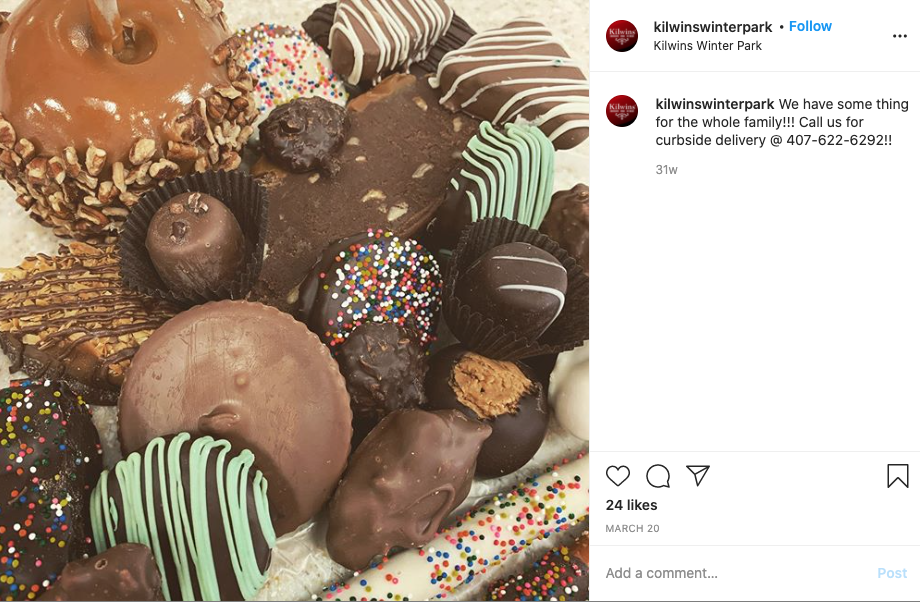 From ice cream to fudge, Kilwins is a sugar lover's dream. Kilwins, founded in 1947, creates high-quality products paired with excellent service. 
We suggest the Dark Chocolate Pecan Tuttles: fresh pecans, copper-kettle hand-dropped Caramel, & velvety Kilwins Heritage Dark Chocolate. Or, are you feeling old-fashioned? Taste Kilwins' dark or milk chocolate seafoam; a crisp and salty treat. 
4973 International Dr suite 3F.02, Orlando, FL 32819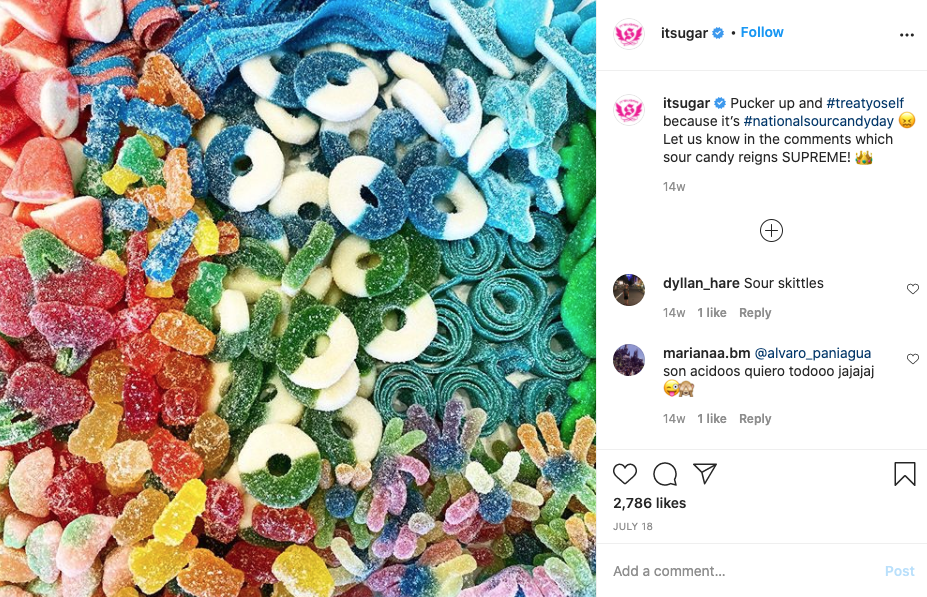 If you want an experience with your candy, stop by IT'SUGAR at the Orlando International Premium Outlets. 
IT'SUGAR is "a land of make-believe come true for the stylish and young at heart, an ultra-chic, super sweet candy-land adventure." When's the last time you had an ultra-chic candy experience? 
Go big or go home with IT'SUGAR's giant candy selections. Now, don't act as if you've never wanted a 5lb Gummy Bear. 
4875 New Broad St, Orlando, FL 32814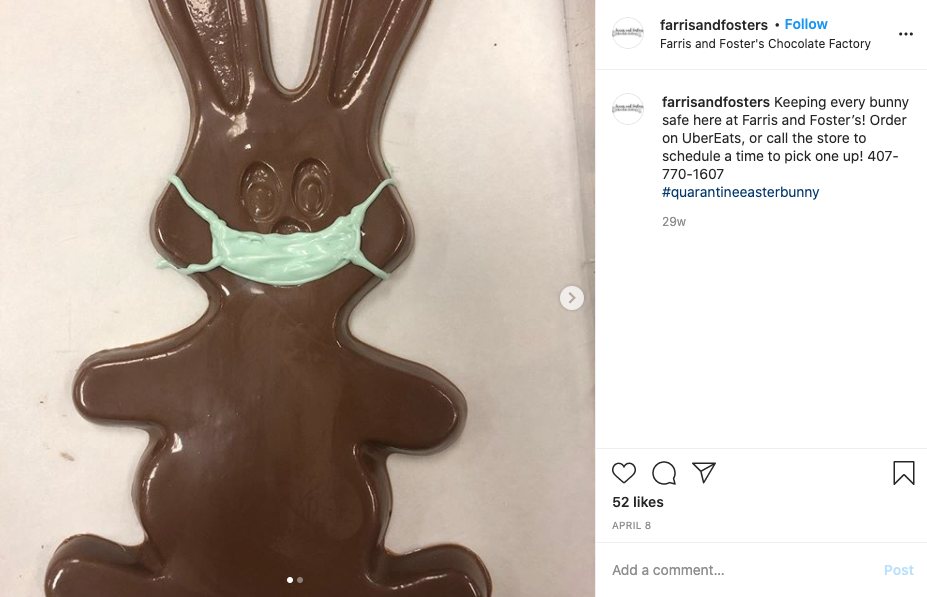 Family-owned Farris & Foster's is the ideal stop for chocolate lovers in Orlando. Their specialty chocolates span a wide range of flavors, shapes, and sizes. Further, the chocolate shop offers specialty-shaped treats to help Orlando residents celebrate events such as baby showers and birthdays. 
Try the Farris wheel: a layer of cashew or pecans covered with caramel and then topped with chocolate.  Or you can create a custom chocolate variety box or basket for an extraordinary gift. From lemon cream to peppermint patty, you'll have plenty of flavors from which to choose.  
11701 International Dr suite 400, Orlando, FL 32821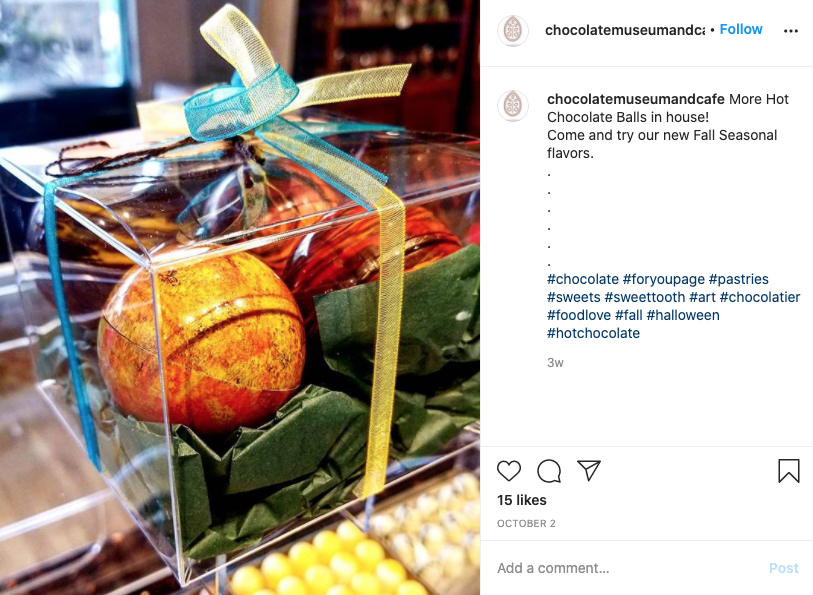 While this isn't a candy store per se, the Chocolate Museum & Cafe in Orlando is a great place to pay your #NationalCandyDay respects. From the history of chocolate to "25 solid chocolate sculptures of some of the world's most famous landmarks and people," you'll immerse yourself in all things chocolate. 
Don't worry; eating is part of the adventure: taste Valrhona, Amedei, Zotter, and other exceptional chocolate brands at the tasting room. 
300 S Park Ave, Winter Park, FL 32789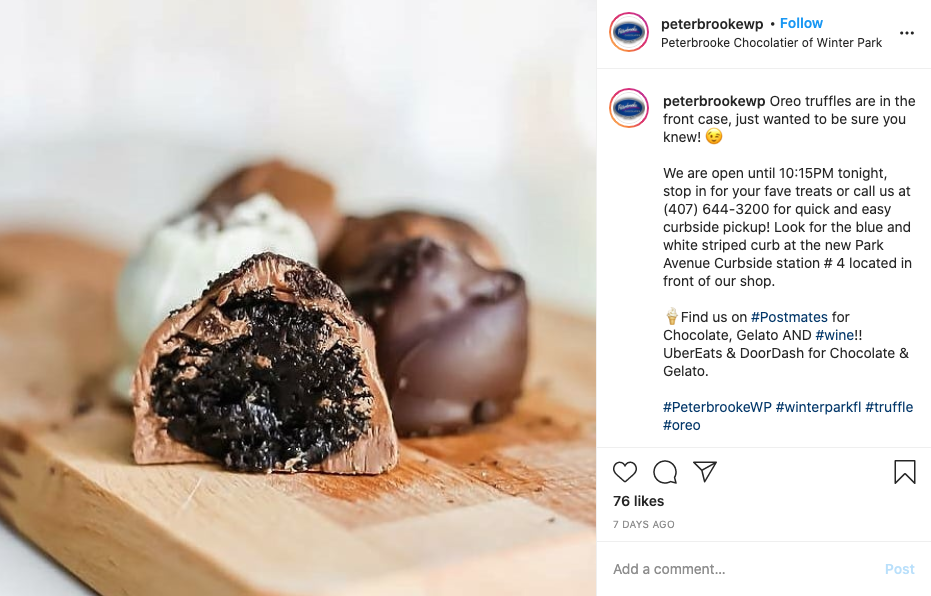 To the folks at Peterbrooke Chocolatier of Winter Park, chocolate making is a fine art. The store, named after the founder's daughter and son, is a landmark in the Winter Park community. 
Are you celebrating a special occasion? Order a custom chocolate shoe! In case there's any confusion, this shoe is for eating, not walking.
If you're searching for something sweet and salty, try Peterbrooke's famous chocolate covered popcorn—we are talking about movie theater buttery popcorn covered in silky smooth chocolate, folks. 
Have a Sweet Day! 
Don't let this opportunity to celebrate National Candy Day slip between your butterfingers! Enjoy these fantastic candy stores in Orlando.
Find your next home! View our McKinley Orlando and Winter Park apartments.