Washtenaw County has over 23,000 acres of public parks and recreation areas. In other words, the good people of Ypsilanti have options when it comes to getting fresh air. To calm any nature FOMO you might have, we've put together a list of the best nature hikes near Ypsilanti. So lace up those boots and put your trail mix in a baggy because we are going hiking!
"A walk in nature walks the soul back home." – Mary Davis  
Why hike?
Hiking doesn't always mean travailing a mountainside with a heavy Eddie Baur daypack. No, hiking is any long walk in nature or the countryside. You can even hike in jeans if you want. To put it simply, you shouldn't get intimidated by the idea of hiking. 
So why should you hike? There are many benefits, but let's start with your health. Hiking is cardio work, which means your heart and blood pressure will benefit. When you decide to hike in nature, you'll expose yourself to incline changes, potentially upping the cardio compared to a walk around your neighborhood. 
As with most cardio workouts, you'll utilize muscles such as your glutes and hamstrings. Strengthening these muscles and your core can potentially prevent future injuries and increase bone density.  
"After a day's walk, everything has twice its usual value." – G.M. Trevelyan
Still not convinced? In addition to improving your health, hiking can have a similar effect on your mood. If you're feeling stressed, worried, or in malaise, hiking in nature can help put things in perspective and promote calmness. We suggest taking a hike with your phone turned off. Even if you see a nice view and want to snap a photo, don't. Instead, take a deep breath, and live in the moment.  
Also, hiking can help you get back in touch with the environment. In our modern lives, with smartphones and streaming sites, we take nature for granted. Try hiking the same trails throughout the changes of season. Take note of the subtle differences as the year unfolds. For example, when do native flowers bloom in the spring? When do the first signs of fall appear? Nature therapy, friends! 
Fun fact, in Australia, trail mix is called Scroggin. 
North Bay Park
1001 Huron St, Ypsilanti, MI 48197
At North Bay Park, you'll want to keep a lookout for wildlife as you meander the boardwalks and dirt trails. It's not uncommon to see herons, swans, and barn swallows at this hiking destination. Further, look closely for sunbathing turtles on branches emerging from the water.
At 139-acres, North Bay Park provides ample space for hiking. Further, the Park's location is along Ford Lake, so don't forget to bring a fishing pole.
Riverside Park
2 E Cross St, Ypsilanti, MI 48198
Hiking is a great way to experience urban areas, so Riverside Park is on our list. Following the mighty Huron River from Downtown to Depot Town, the Park offers nature and architecture views and an excellent location for people watching. 
With 16-acres to explore, a hike at Riverside Park is bound to work up an appetite. Thankfully, you can grab a bite to eat at one of Ypsilanti's local restaurants. 
Waterloo Recreation Area
16345 McClure Rd, Chelsea, MI 48118
Hear us out; though it's a bit of a drive (about 32 minutes), Waterloo Recreation Area is worth it. As the largest State Park in the Lower Peninsula, Waterloo offers miles of trails to explore. 
Since the Park encompasses 21,000 acres of forest, wetlands, and lakes, you'll need a map and a plan. There are many different hikes to try, ranging from easy and low-commitment to strenuous and high-commitment. For example, if you only have an hour or less for a brief yet lovely hike, we suggest Waterloo-Pinckney Spur (1.1 mi) or the Island Lake trail (0.6 miles). Or perhaps you have the whole day to hike. In that case, try the Big Kame Loop (5.1 mi). 
If you enjoy the Park's many bogs, swamps, and lakes, you can thank retreating glaciers from the last ice age. 
Hewen's Creek Park 
6515 Bemis Rd, Ypsilanti, MI 48197
Though it sounds like the name of a '90s teen drama, Hewen's Creek is a picturesque out and back nature hike in Ypsilanti. Hewen's Creek is an excellent option for hikers short on time. Further, it's a relatively flat hike. 
Hewen's Creek Park is popular with Washtenaw County birdwatchers. As the area includes tall prairie grasses, ponds, and tree groves, that's no surprise. Make sure you bring your field glasses to spot migratory waterfowl and songbirds. 
Keep in mind that the trail draws a lot of mountain bikers. Further, you'll want to hike in the opposing direction of bikes. Safety first, folks! 
LeFurge Woods Nature Preserve
2452 N Prospect Rd #2198, Superior Charter Twp, MI 48198 
Not only is LeFurge Woods Nature Preserve a wonderful place to hike, but it's also a story of conservation. According to the Southeast Michigan Land Conservancy, "over 12 years, the Conservancy made five land purchases to consolidate 325 acres of farmland and natural habitat along Prospect Road in Superior Township." 
The Preserve is home to habitats that offer some of the best wildlife viewings in the area, from woods to wetlands.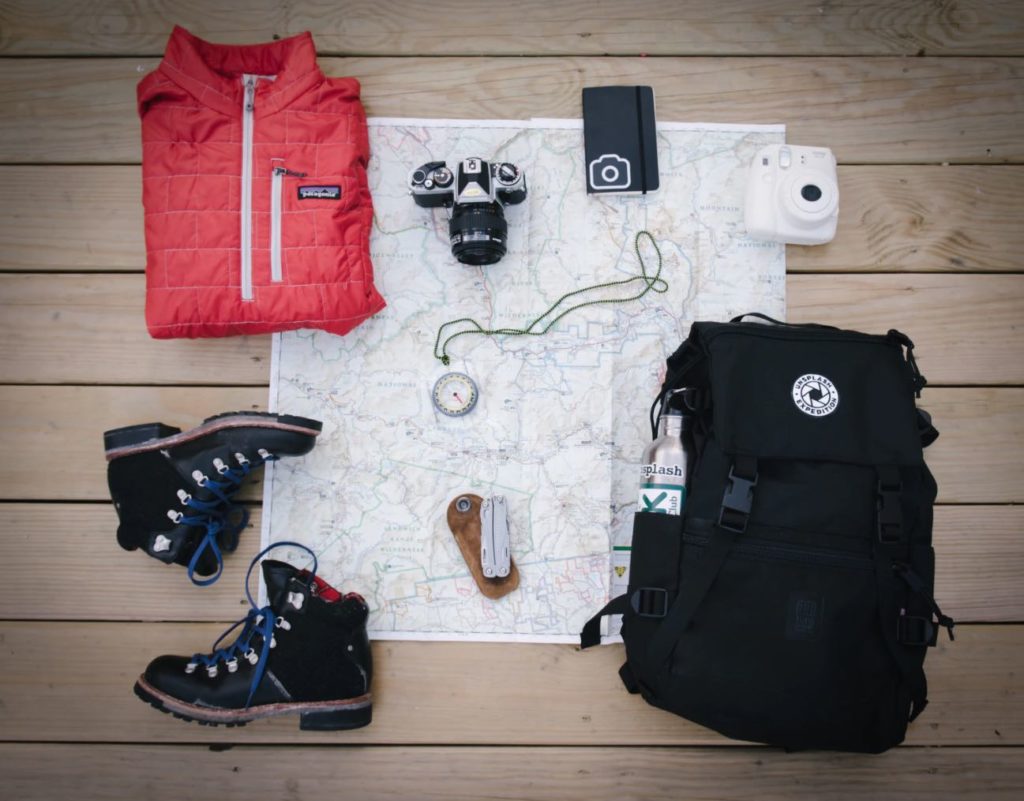 Happy hiking! 
While these five hiking spots in Ypsilanti are all worth a visit, we encourage you to explore all of the parks Washtenaw County has to offer. The more you explore the natural areas in your city, the more connected you'll feel. Also, you'll get a good workout as you do it! 
Find your next apartment in Ypsilanti!