Year in and year out, Ann Arbor continues to fly under the radar as one of the best places to live in America. With a low cost of living, beautiful natural landscape, and rich history and culture that citizens love, it's no wonder that many outlets vote Ann Arbor as one of the best cities in America on multiple occasions. With all of this interest, you might find yourself looking to make a move to Ann Arbor.
Want to know the best Ann Arbor neighborhoods? You've come to the right place. At McKinley, we want to help you identify the best place for you to live— not just based on some reviews or recommendations but also on your personal preferences and unique interests. Further, every neighborhood in the city has its charm and reasons to call it home. 
But before we get to our list of six great Ann Arbor neighborhoods, we want to explore a bit about the city itself. 
Intro to Ann Arbor
Did you know that Ann Arbor gets its name from the wives of the original village's two founders, both named Ann? The 'arbor' portion of the name comes from the beautiful bur oak trees and other tree varieties found all across the city. 
When the University of Michigan moved to Ann Arbor from Detroit in 1837, the city increased. While it hasn't reached the level of a massive city like Los Angeles or New York, its residents like that just fine— the city prides itself on a more laidback vibe that's perfect for a wide range of lifestyles.
Thanks to the University and other cultural organizations in the area, Ann Arbor boasts a rich and thriving arts and culture scene. From a range of museums to over 60 performing arts events each year, there's plenty of theater, music, art, and more to go around.
But don't worry, there's plenty to love for sports fans, too. Did you know that the University of Michigan's Michigan Stadium is the world's largest football stadium? It's host to a range of sporting events, concerts, and other attractions each year.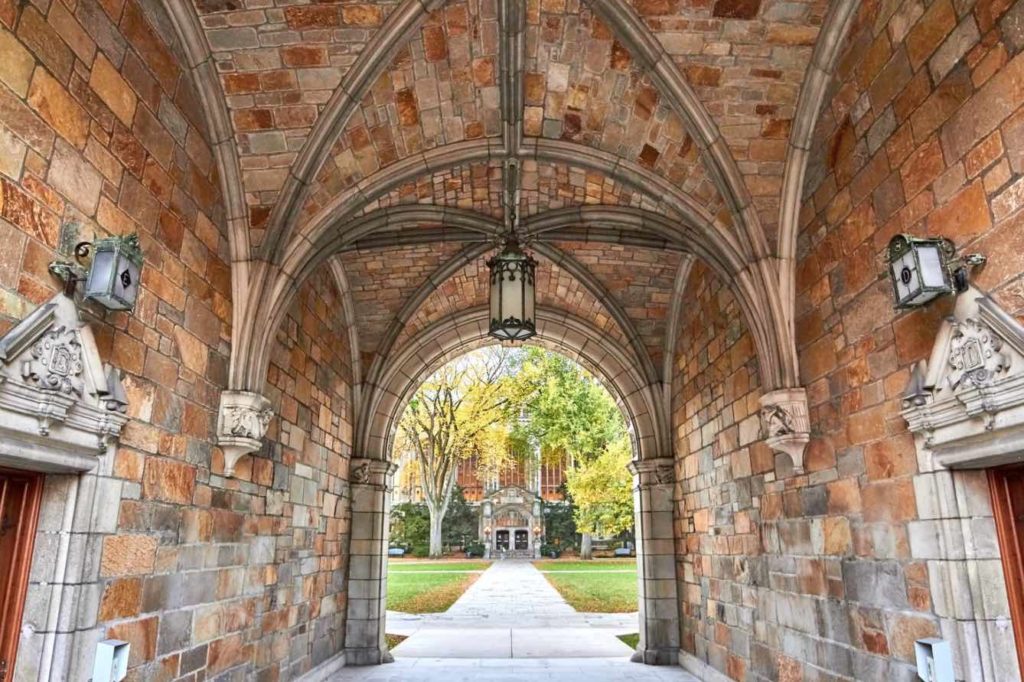 Choosing the Right Place to Rent in Ann Arbor 
Choosing the best Ann Arbor neighborhood doesn't have to be a major challenge. Every area of Ann Arbor has something to offer. It's more about understanding your unique needs and interests and choosing a neighborhood based on those personal tastes.
That said, there are some specific factors you'll want to consider before choosing where to land. Here are some of the most important things that define a neighborhood in Ann Arbor, as well as some tips to help you decide how important they may be to you when selecting your next rental home.
Restaurants
Whoever you are, you've got to eat. Whether you're someone who hardly ever uses your kitchen or someone who just likes enjoying a meal out every once in a while, the options available to you for dining are pretty important when it comes to picking the best Ann Arbor neighborhoods.
Ann Arbor's local spirit means that it's filled with excellent local diners, restaurants, cafes (here are the best places to get tea in Ann Arbor), and brunch spots. You'll find something for everyone as you walk the tree-lined streets looking for a delicious bite to eat. Just make sure you do some research into the dining options nearby. The good news is that you're sure to find delicious options just minutes away from just about any spot in the city.
Do you prefer take-out? Check out this list of 12 outstanding Ann Arbor restaurants for check-out. 
Nature
Ann Arbor might be known for its local culture and small-town vibe, but did you know that it also offers plenty of beautiful outdoor parks, walking trails, and other opportunities to enjoy the great outdoors? After all, it's named for the many trees that dot the landscape throughout the city.
If you're someone who likes to get out and stretch their legs, enjoying the fresh air, being near a park (or ten) will probably be pretty high on your list when it comes to picking the best Ann Arbor neighborhoods. Keep that in mind and ask around about local parks and their proximity to specific neighborhoods. You may be surprised by just how many options are available right in your little slice of Ann Arbor.
Also, a large draw for living in Ann Arbor is the changing of the seasons. You'll get to enjoy your new favorite city in four unique settings. Check out our list of the best places in Ann Arbor to see fall foliage and our list of the best winter activities to try near Ann Arbor. 
Attractions
If you're a major fan of collegiate life, sporting events, and everything living near one of the nation's most beloved colleges can provide, then you may want to consider a neighborhood near the University of Michigan.
If you want something a bit more laidback and relaxed, then you might want to try a neighborhood further from the University. Fortunately, there are plenty of spots.
Neighborhood Vibe
Do you prefer purely residential areas, or do you like to be within walking distance of grocery stores, cafes, and venues? Do you like lots of trees, parks, and open spaces, or a more urban, city feel?
Every neighborhood has its own unique vibe. Some are better for families, some are better suited to singles looking to get out and enjoy the nightlife. Some are more chill, others are more active, and others fall somewhere in-between.
When possible, we recommend spending a bit of time in and around the neighborhoods you're considering to help you find the best Ann Arbor neighborhoods based on your personal preferences.
Commute
It's easy to fall in love with a neighborhood-based on a great restaurant, an awesome park, or a killer music venue right on the corner. But you also need to take into account some practical considerations— for example, your work.
If you're working in Ann Arbor, you'll probably want to choose a neighborhood with some proximity to wherever you work. That said, Ann Arbor has plenty of public transportation options available that make commuting around town fairly easy— and quick. Do some searching to find out just how long you'll have to travel for your commute depending on the neighborhood you select.
Nightlife
Is vibrant nightlife important to you? Most people might not know Ann Arbor for its nightlife, but it has plenty of attractions for those who like to have a good time in the evening and on weekends. You'll find music venues, restaurants, and even a few clubs within the city. Moreover, it is a college town, which means there are plenty of bars. Ranging from dive to classy cocktails, you'll have many options to enjoy a drink with friends. 
Six Great Ann Arbor Neighborhoods for Rentals
Do you have a good sense of what you're looking for in the best Ann Arbor Neighborhoods in which to rent? Then it's time to dive into the list of our six favorite neighborhoods in Ann Arbor.
Each of these areas has something unique, whether it's proximity to gorgeous parks, delicious restaurants, or a convenient location close to everything the city offers. We hope you'll get a sense of which neighborhood might be the best one for you and how you can choose the best Ann Arbor neighborhoods for your unique needs, interests, and personal tastes.
So, without further ado, here's our list.
Eberwhite
Looking to move to Ann Arbor for the beautiful trees? It can't get much better than the neighborhood of Eberwhite. This beautiful neighborhood features a huge range of parks and outdoor spaces. The centerpiece of it all? The Eberwhite Woods, a huge forest filled with oak, hickory, and other tree varieties. The idea of enjoying an actual forest in the middle of their neighborhood is enough to get just about any nature-lover to move to Ann Arbor. In the Eberwhite Woods you'll also find a variety of bird and animal species, making it the perfect place to walk and spot wildlife.
Not only that, but Eberwhite also boasts a range of interesting architecture that connects the past and present with stylish and eye-catching results. It all adds up to one of the best Ann Arbor neighborhoods we can think of living.
Bach
The Bach neighborhood of Ann Arbor encompasses its historic area, featuring buildings that stretch back as far as the 1930s and contain a rich history all their own.
While residential spaces are limited in Bach, there are plenty of nearby surrounding neighborhoods where you can live and stay in close proximity to this beautiful area, filled with darling architecture, gorgeous tree-lined streets, and plenty of open outdoor walking spaces to enjoy the city's lovely summer weather.
PS— it's pronounced 'bah,' rather than like the composer. If you want to become a local, you should probably know how all the local quirks!
Angell
The neighborhood of Angell is an interesting contrast in and of itself. While a large majority of it is comprised of student housing for the University of Michigan (the neighborhood is named after a previous school president), it also features some of the largest and most expensive mansions in the city.
Between all that you have some additional residential housing options, perfect for those who want to live close to the University and experience a bit of the collegiate energy and excitement—including the biggest football stadium in the world, Michigan Stadium.
Burns Park
The centerpiece of Burns Park is the huge, 15-acre park of the same name. Far from just an unkempt natural space, Burns Park features a basketball court, five tennis courts, a large hill for sledding and playing in winter, a playground, restrooms, drinking fountains, and more.
Some of the local favorite restaurants in Burns Park include Pizza House, Maize and Blue, Kang's Korean Restaurant, and Belly Deli. But that's just a small sampling— Burns Park is known for having some of the best restaurants in Ann Arbor. Perfect for carrying to a picnic in the park on a lovely summer day.
Haisley
Largely family-oriented due to its proximity to Haisley Elementary, the neighborhood of Haisley features pretty tree-lined streets, a range of home styles, and plenty of green spaces. It's located near Veterans Memorial Park and features delicious restaurants like Carylyle Grill, Fresh Forage, and The Session Room— where you can find delicious grilled foods that will have your stomach grumbling for more.
Thurston
Thurston is known for being highly diverse, with a wide range of cultures coming together to create something wholly unique. It's also located near the historic Ford Motors area of the city, calling back to Ann Arbor's rich history of automobile design.
Conclusion
Are you looking for apartments to rent in Ann Arbor? Visit our Ann Arbor apartment listing page and find your new home today!