Staying healthy is a personal journey. To some, it means hitting the gym, working up a sweat, and drinking protein shakes. To others, it means going for a long walk, eating lots of veggies, and meditation. Also, not everyone has the same access to healthy food, exercise, or other health resources. Oh yeah, and we are in a pandemic, so most of us have to find ways to stay healthy in our homes. For this reason, we've put together a few suggestions on how to stay healthy in your apartment.
Much like the pandemic, keeping up on your physical and mental health while living in an apartment comes with its fair share of challenges. For example, you may have limited access to an outdoor area or no access at all. The good news is, there are resolutions to these challenges. That said, we hope you feel happy and healthy by following these apartment-friendly health solutions.
"Keep your vitality. A life without health is like a river without water." – Maxime Lagacé
Have Your Groceries Delivered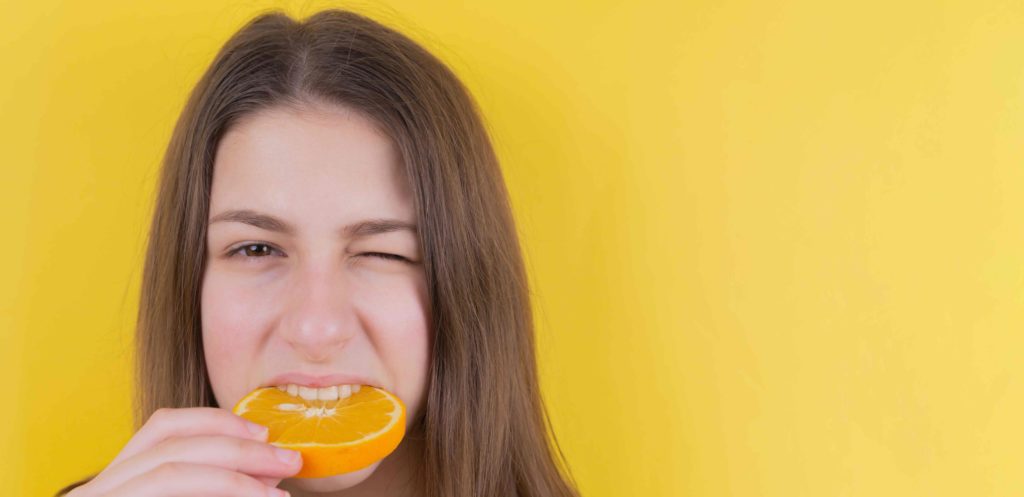 The idea of lugging your weekly groceries from the supermarket, then having to make multiple trips via the stairs or elevator can be overwhelming. Thus, many renters turn to take out or fast food only for convenience. While we all love a greasy slice of pizza or a juicy cheeseburger once in a while, continually eating out can be tough on your wallet and your health. That's why we suggest choosing a few nights a week for take-out to help support local businesses, then commit to healthy homemade meals for the rest. 
The great news is, you can order groceries and other household essentials online for delivery and have them brought right to your apartment. Ordering online not only saves you from buying stuff you don't need while aimlessly wandering the aisles of the grocery store but also keeps you safe from large crowds. Taking advantage of a service like a grocery delivery can be life-changing and free up much needed time for other healthy activities. 
Check this out: 29 healthy foods that are incredibly cheap
Work up a Sweat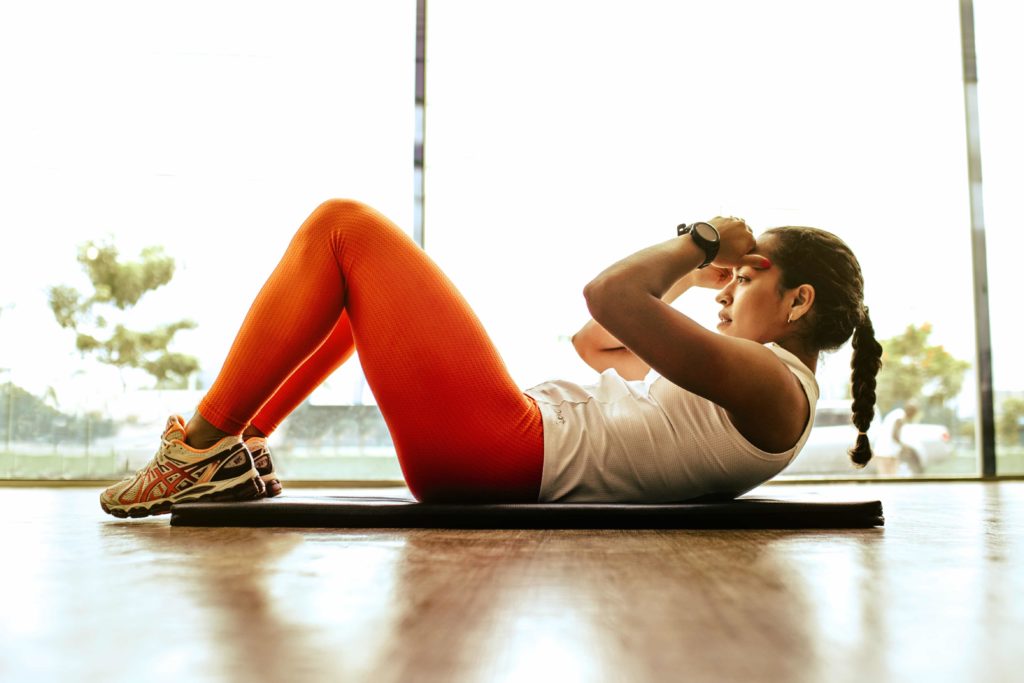 While getting outside of your McKinley apartment for a hike, bike ride, or run is a great way to stay in shape, not everyone feels comfortable leaving their apartments these days. Staying inside doesn't mean that you can't set fitness goals and crush them; it just means you'll have to be a bit more creative in doing so. For example, designate an area for exercise in your apartment. It doesn't have to be permanent. When it comes time to work up a sweat, move some furniture around, set down an exercise mat, and try a free workout on Youtube. From yoga to cardio, there are many options. 
Of course, you must be mindful of your neighbors! Not everyone appreciates loud music and stomping of feet. Try out this killer home routine that won't upset your neighbors. 
If all else fails, don't forget to utilize what's around you. Running or even walking up and down the stairwell is an excellent form of cardio that ensures your blood pumping and heart rate going. While we wait for gyms and rec centers to be safe again for everyone, don't let the confines of your apartment stop you from getting some exercise. 
Make Sleep a Priority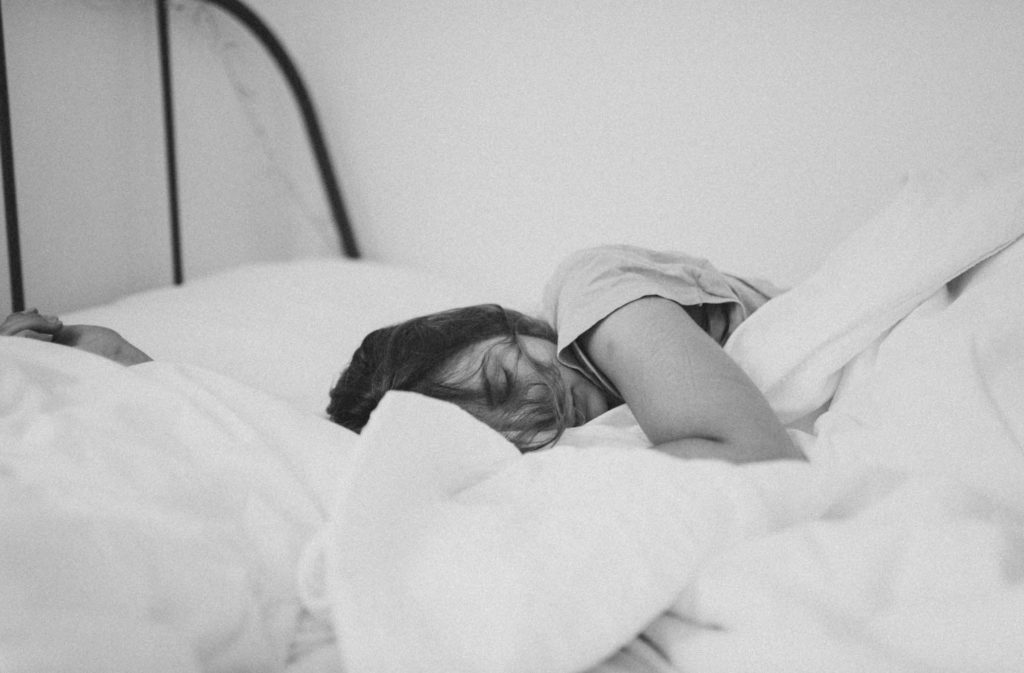 It may come as a shock, but each night when you lay down to go to sleep, you might not be getting enough sleep or the quality of sleep your body needs. Just because your eyes are closed and you have a dream or two does not mean you're sleeping soundly. For some, the sounds of Living in an apartment can make sleep difficult. 
These factors all play a part in how well you sleep each night. If you find you're waking up groggy (read our tips on five great ways to start your day), irritable, or just plain exhausted, there are several solutions. For example, investing in a sound machine with a white noise option is a quick and affordable way to drown out some disturbances. Other options include using blackout curtains in your bedroom to keep bright lights from coming through and even laying down thick pads under your rugs to act as a sound barrier for any noise coming from the floors below. 
Whatever you decide upon, continuing to make sleep a priority can lead to health benefits such as an improved immune system and a healthier heart. 
Adopt a Cleaning Routine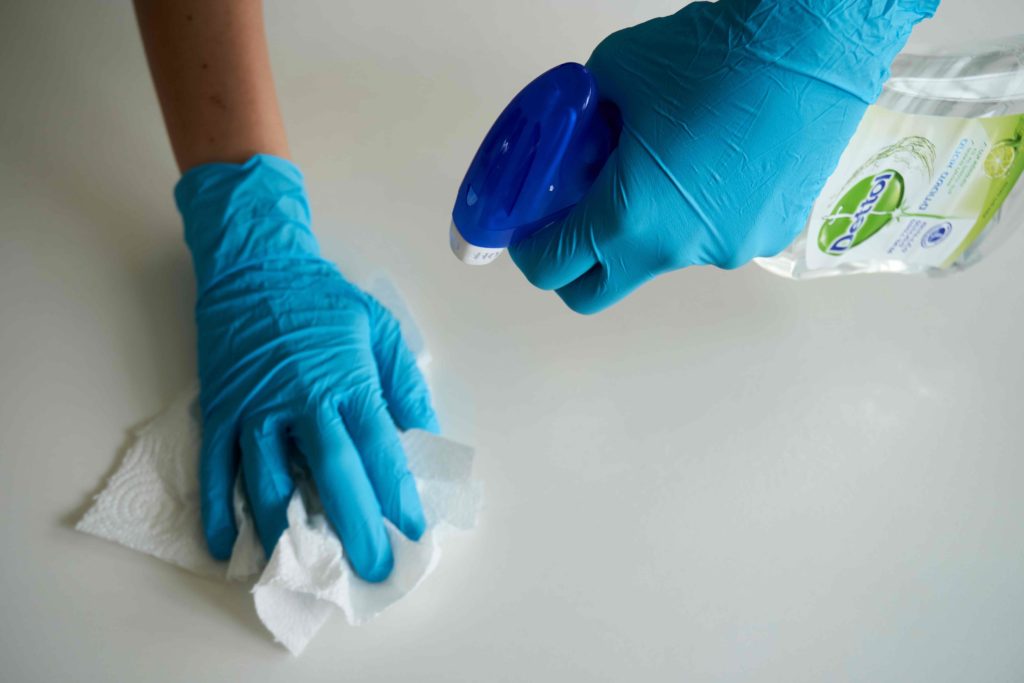 Keeping your living space clean is key to maintaining your health. Adopting a solid cleaning routine and sticking to it allows you to keep up on the dust and dirt without becoming too overwhelmed. If you want to get into a habit, the first thing you should do is make a list of the areas you want to focus on cleaning. Maybe one day out of the week, you vacuum your living room rug, and another day you dust your appliances. 
Laying out what you want to accomplish and assigning days to each task puts the job at hand into perspective, making it much less intimidating. 
Depending on your schedule, you may want to devote an entire day to cleaning. Moreover, if you're unsure where to start or want to change up your current cleaning routine, check out these simple apartment cleaning tips.
Also, going green can benefit your health and the planet. Check out our list of four eco-friendly tips for your apartment. 
Putting forth the effort to keep healthy will improve your daily life; you may even find yourself feeling a newfound sense of love for apartment-living. Finally, remember to laugh, it's good for your health! 
"A good laugh and a long sleep are the best cures in the doctor's book." -Irish proverb
Please visit the apartment living section of our blog for more tips!