Here at McKinley Living, we're always looking for great local places to eat, shop, and visit. Why? Because we believe it's important to support small businesses in the area in which you live. We also believe in teamwork! For that reason, we've enlisted the help of Ann Arbor foodie Aparna Bankston of @notaleafeats to share her favorite vegan and vegetarian restaurants in Ann Arbor. Enjoy! 
For many years, people who have lived in Ann Arbor know it was slim pickings to find a decent vegetarian or vegan meal. Luckily that isn't a problem anymore! If you are someone who has had a plant-based diet for years or are curious what you could eat if you went that route, Tree Town has you covered. Let the herbivore adventure begin as we dish out these five vegan and vegetarian spots you should try in Ann Arbor.
Note: With the ongoing pandemic and the state of things, it's important more now than ever to support these locally-owned businesses in Ann Arbor! All the places shared below offer curbside pickup and delivery through third-party food delivery sites or their website. 
 300 Detroit St, Ann Arbor, MI 48104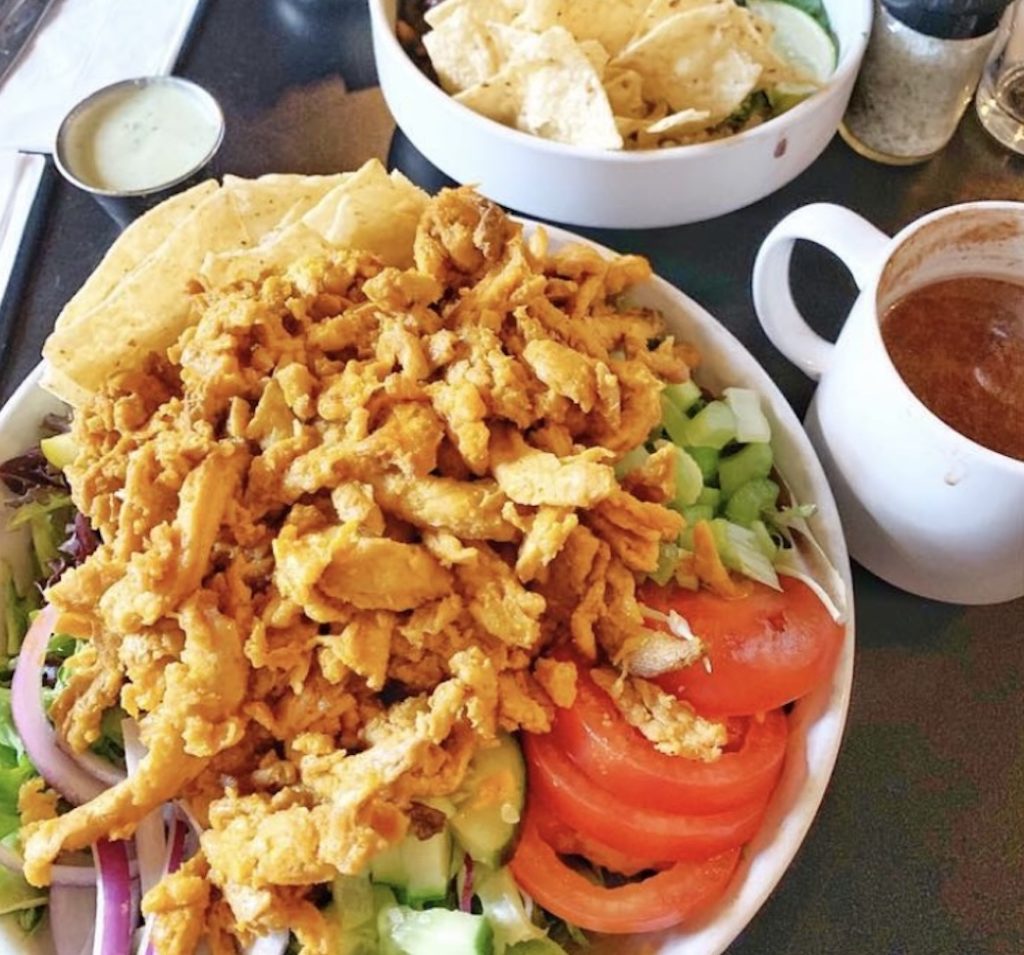 Ask any townie where to get vegan food, and I guarantee Detroit Street Filling Station (DSFS) will make their list. Owned and operated by Phillis Engelbert, this place has come a long way. First starting as a food cart ten years ago to making a flagship restaurant called The Lunchroom, opening a sister bakery – The Lunchroom Cafe & Bakery on the northside of town – and now run as Detroit Street Filling Station. Moreover, you'll find DSFS in the heart of Kerrytown, and the entire menu is vegan.
Enjoy daily soups, freshly baked desserts (make sure you make room to try one of them!), salads, wraps, burgers, and rotating dinner specials. My favorite go-to? The buffalo salad or the buffalo wrap (depends on my mood) with a side of tots. The tots' magic is the yum yum sauce, so don't complete your meal without that! 
1106 S University Ave, Ann Arbor, MI 48104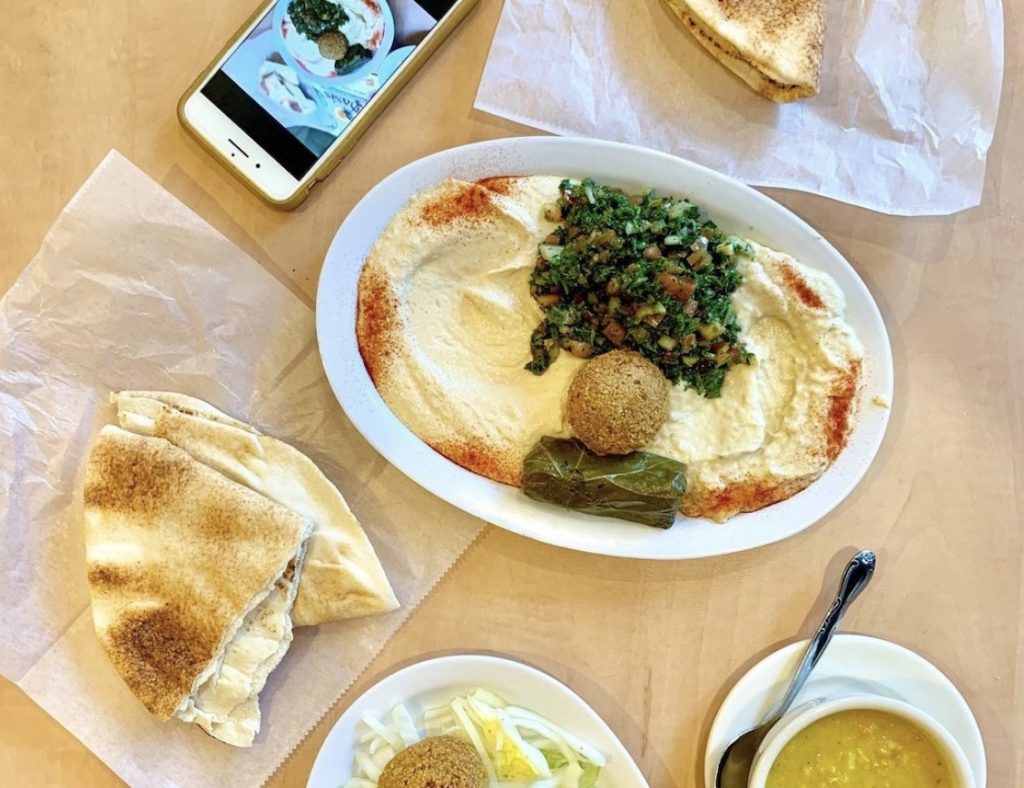 You really can't go wrong with good falafel and some crushed lentil soup, and that's where Oasis Grill can help. The restaurant is located on S. University and has a new home down the block from their original location! Family-owned, Oasis offers up Mediterannean staples but has plenty of vegan-friendly options (just get some items without cheese) and can accommodate your diet as well. Further, everything is made fresh and to order. 
Westgate Shopping Center 2541, Jackson Ave, Ann Arbor, MI 48103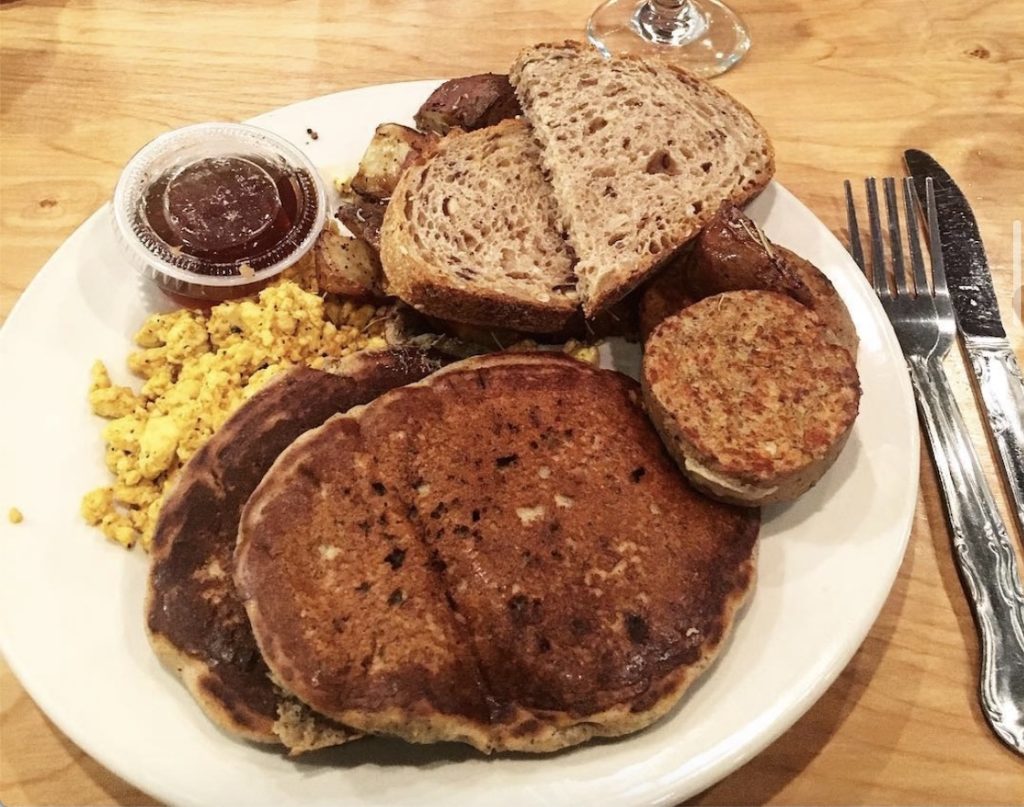 Seva is an Ann Arbor institution. Previously located downtown, you can now find it on the west side of town in the Westgate Shopping Center. Don't let its distance from downtown keep you from going or ordering curbside pick up. Seva has been offering up vegan and vegetarian food in Ann Arbor for more than 40 years. They always have daily specials and breakfast anytime, but you can find things like pad thai, enchiladas, vegan scramble, TLT (tempeh, lettuce and tomato), and more! I highly recommend their vegan California scramble made with tempeh instead of eggs. 
505 E Liberty St Suite #200, Ann Arbor, MI 48104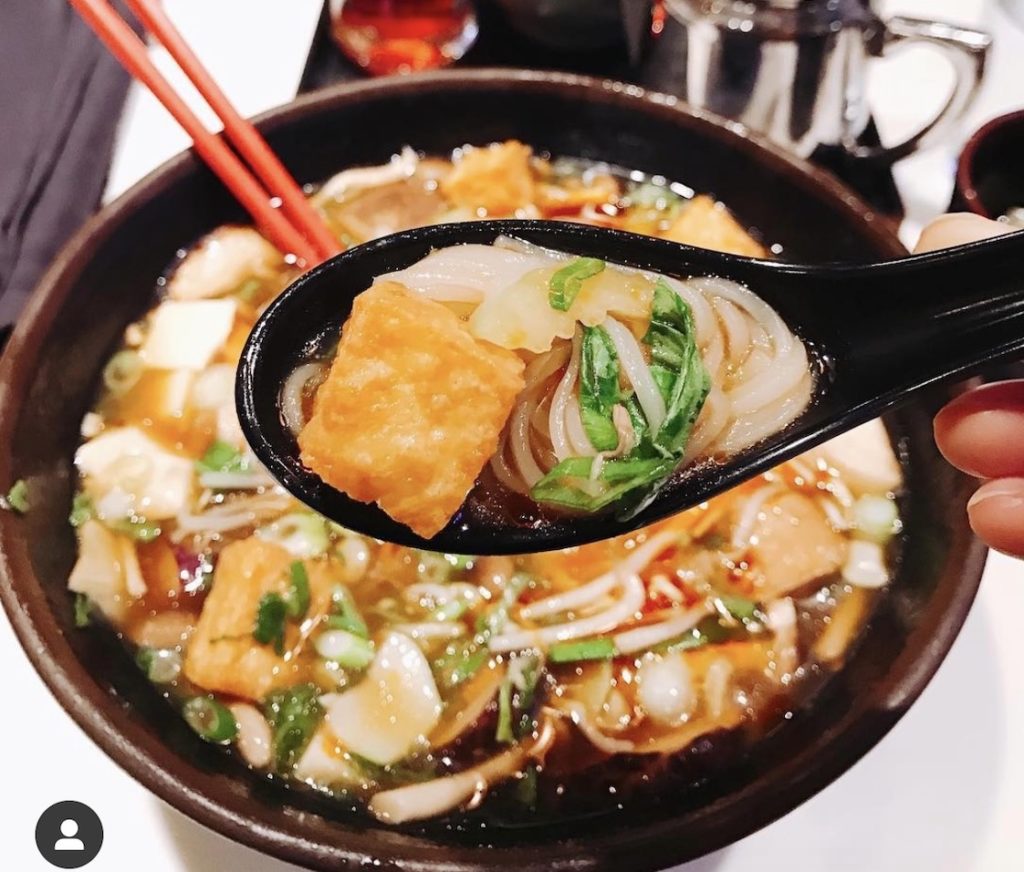 One of the best comfort foods you can eat is a bowl of noodles. Tomukun Noodle Bar opened in Ann Arbor not too many years ago, but it has quickly become a hot spot amongst locals and students alike. Before 2020's events, you could expect to wait up to an hour for a table during the lunch hour or during prime dinner time.
I recently learned they have a separate vegetarian and vegan menu, a game changer! Also, if you ask to make a ramen vegan or vegetarian, they can sub the miso broth without an issue and leave out the soft boiled egg to keep it vegan. They also have items such as yakisoba and bibimbap, which are delicious. Tomukun is a go-to as we're hitting the colder days of Michigan winter!
205 N Main St, Ann Arbor, MI 48104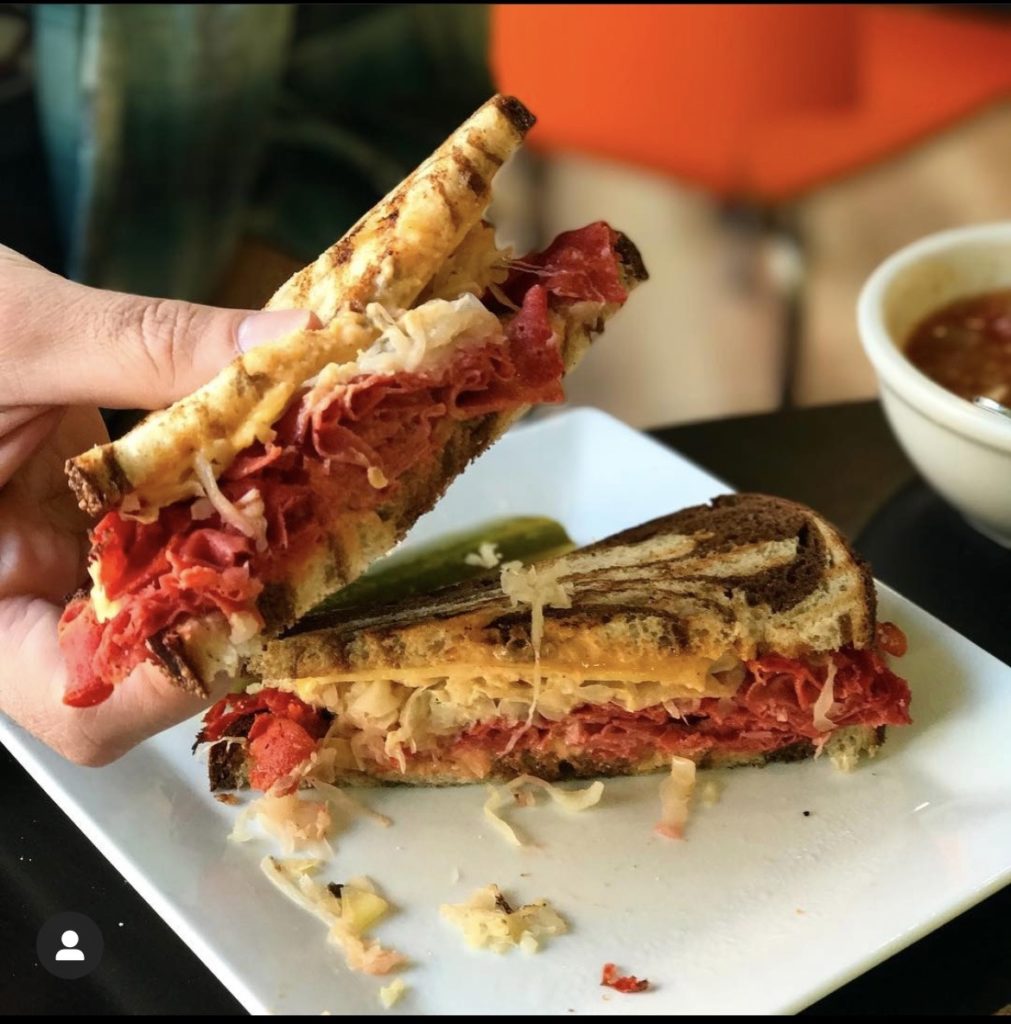 Vedge Cafe is the newest kid at the table, and they definitely earned their spot. Owner Amanda is a registered dietician and vegetarian (now vegan). With her background, the menu is not only delicious, but it's healthy, so you can feel good eating the food. That said, make sure you add the Irish Reuben or the Gyro to try. 
To sum up, if you're thinking of trying a plant-based diet or just need to spruce up your options, definitely give these local gems a try, especially during these more challenging times. Did we miss a spot? Let us know! 
Are you looking for an apartment in Ann Arbor or Ypsilanti? Please view our McKinley properties. 
All photos were taken by Aparna Bankston of @notaleafeats and used with permission.