A gentle breeze, the scratchy call of a Florida scrub-jay, sun streams cresting over the leaves of a cypress tree. It's hard to imagine these things and not let out a sigh of relief. A perfectly natural reaction. According to the Health Journal, "Researchers have observed a 50 percent reduction in mental health risks among people who regularly exercise in natural settings." In other words, exercising outdoors comes with benefits you can't find in a gym. If you're fortunate to live in Tampa's historic Hyde Park area, then you won't have to travel too far for some nature therapy. To help you on your way, we've put together a list of the best nature hikes near Hyde Park (Tampa). 
Make the most of your nature hike
Since Hyde Park residents are blessed with incredible weather nearly year-round, there's no excuse to stay inside. Think of it this way, when have you ever heard of someone going on a nice nature walk and feeling worse after it? Never. Well, unless it rains. On that note, here are some tips for making the most of your nature hike near Hyde Park:
Do your research. Some of these parks have multiple trails, so look at a map before heading out on your walk. Also, it never hurts to learn the history behind the park/preserve before visiting. Doing so will lead to greater appreciation. 
Utilize airplane mode. While you'll want to keep your phone on you in case of an emergency, cut off all distractions with airplane mode. Wait, what are those sounds? It's called nature. Tune in. 
Bring water and snacks. Water is essential; snacks are optional. It's hard to tell how much shade there will be, so stay hydrated. If you're planning on a longer hike, then bring a healthy snack. 
Wear sunscreen and the right shoes. It's Florida, hence the sunscreen. As for shoes, make sure you opt for comfortable sneakers with athletic socks. Even if it's a leisurely walk, sneakers will give you the support you need. 
If you go alone, tell someone. Hiking in nature is a great activity to do with a friend, but sometimes you need to go it alone. In that case, mention where you're going to a friend or family member. While these parks are all safe and not too sprawling, there's always the chance of getting lost. 
Leave it behind. Whether you're stressed about work, relationships, or life in general, plan to leave it behind while you're walking. You earned this time of calm in nature. Please don't ruin it with your worries. 
Okay, let's get to our favorite nature hikes near Hyde Park. 
Eureka Springs 
6400 Eureka Springs Rd, Tampa, FL 33610 
Why you should visit: From exotic tropical plants in the floodplain forest to a unique fernery and orchid house, Eureka Springs is a botanical dream. Yes, we said a fernery. The conservation park is home to the largest publicly owned collection of ferns in Florida. Ferntastic! 
Morris Bridge Park 
13330 Morris Bridge Road, Thonotosassa
Why you should visit: It's not a long trail, but the Morris Bridge offers a lovely view of the Hillsborough River. Keep a lookout for birds resting in the tall cabbage palms and cypress trees.
Weedon Island Preserve
1800 Weedon Dr NE, St. Petersburg, FL 33702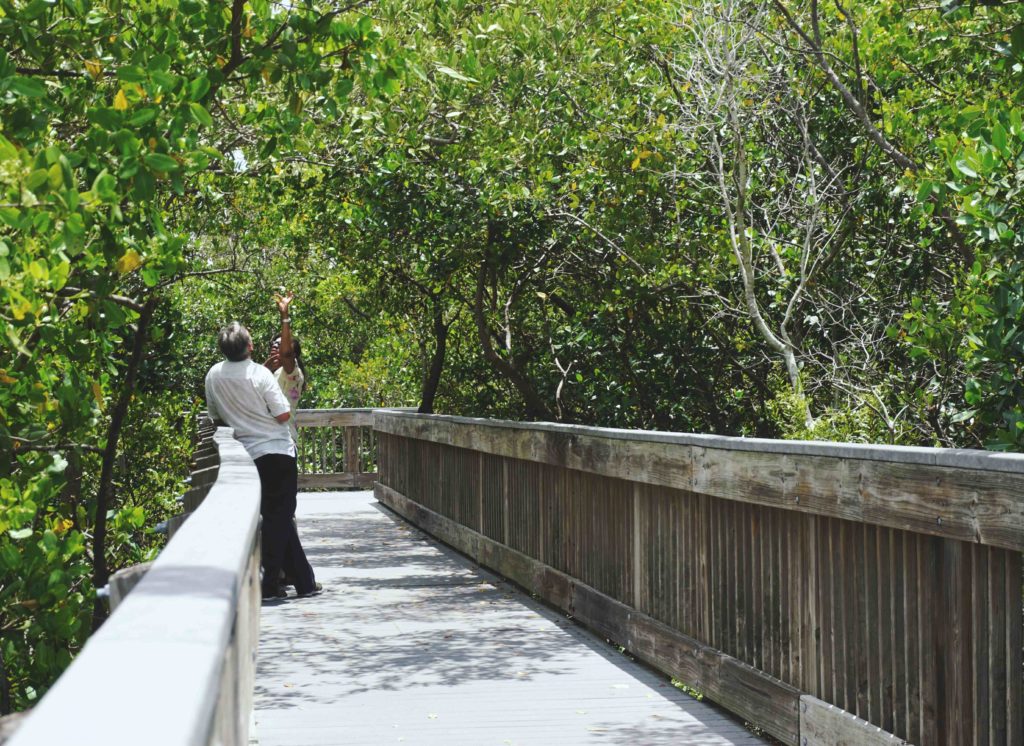 Why you should visit: While you can't beat the kayaking, Weedon also offers some incredible hiking trails. Enjoy two miles of handicap-accessible boardwalks, crossing mangrove forests and tidal ponds. Want an unforgettable view of Weedon Islands' 3,190 acres? Don't miss the 45-foot observation tower. 
Lettuce Lake Park 
6920 East Fletcher Ave., Tampa
Why you should visit: Lettuce tell you why! Sorry, too good not to say. Stroll down the Park's 3,500-foot boardwalk on the Limkin Loop Trail, an excellent destination for wildlife watching. Herons, gators, oh my! The name most likely comes from the dense water lettuce that covers the Park's ponds.
Cockroach Bay Preserve State Park
end of Cockroach Bay Road, Ruskin, FL 33570
Why you should visit: The cockroaches, duh! We are only teasing. The unfortunate name most likely comes from the many horseshoe crabs in the area. The crabs resembled cockroaches to the Spanish explorers. The Park, mostly a protected mangrove swamp, offers two short (under two miles) trails with gorgeous views.
Little Manatee River State Park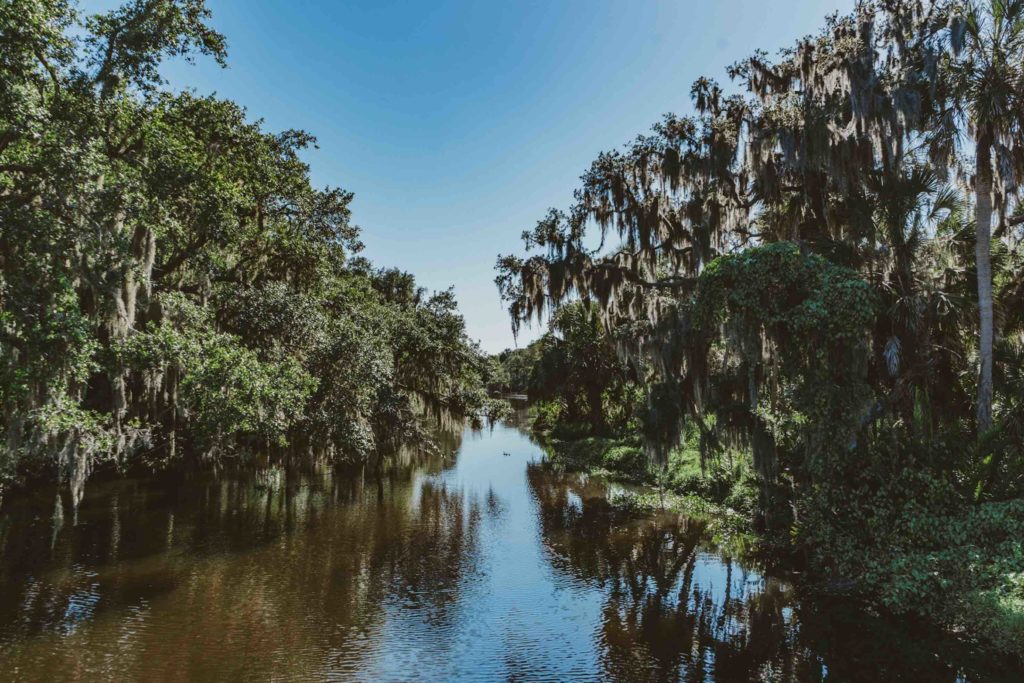 Why you should visit: Don't let the name fool you; the Little Manatee River State Park offers one of the longer hikes on this list. The 6.5-mile loop is considered one of Southwest Florida's most incredible hikes. Explore rare ecosystems such as oxbow wetlands. 
We hope this list of the best hiking trails near Hyde Park (Tampa) gets you off your laptop and on your feet! 
Are you interested in living in the area? Please view our McKinley apartments in Tampa bay.