Mornings in Tampa Bay can be pretty enchanting. There's just something about the soft light of the sun filling your apartment as a calm and comforting Gulf breeze enters your window. It's that sweet spot of activity, energy, and awakening meeting the laid-back, optimistic vibes of life on the coast. Further, Tampa is Florida's largest estuary after all, so life, from people to egrets, is bustling as soon as the first daylight illuminates the sand. Aren't we poetic, and we haven't even had breakfast yet! You must be starving. Here are five must-try breakfast spots in Tampa Bay, Florida.
21220 US Hwy 19 N, Clearwater, FL 33765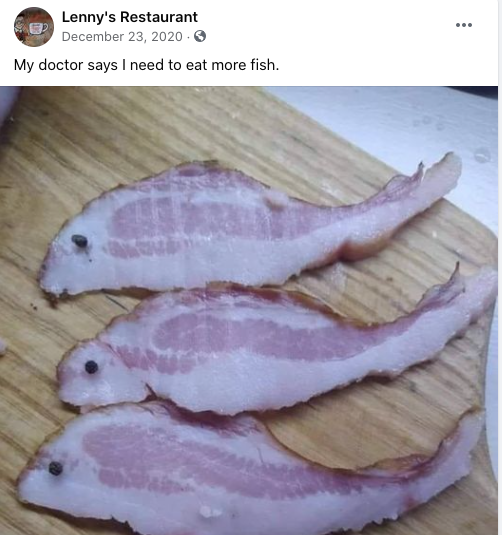 Why go to Denny's when you can go to Lenny's? This unpretentious eatery is serving up, well, pretty much everything for breakfast. For example, you can choose from eight varieties of Lenny's bennies (eggs benedict). You can even get a chicken waffle benedict topped with homemade white pepper gravy. Seriously, Lenny's menu reads like an encyclopedia on American breakfast foods, so you're going to have options. Further, you'll enjoy a tasty and complimentary Danish basket. We'll take a basket to go, please! 
Also, we should warn you that their omelets are…outrageous. Seriously, that's what Lenny calls them: outrageous omelets. For an authentic Florida experience, try Dan's famous gator omelet, made with fresh Florida alligator. You don't need to worry about this omelet biting back because Dan is careful not to include any gator teeth. 
9700 Ulmerton Rd, Largo, FL 33771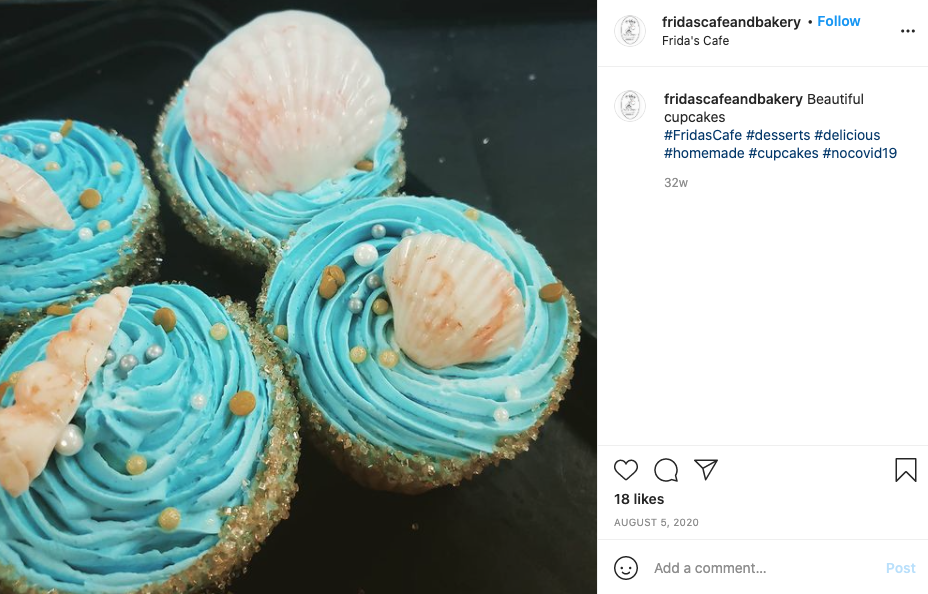 Frida's is the place to go to get your sugar fix. With a 6,000 sq ft. bakery, you can have your cake and breakfast too. Moreover, don't sleep on Frida's yummy breakfast sandwiches. We suggest the paninis, which come in fillings ranging from sweet apple to bacon and eggs. And if you're feeling fancy, opt for the brie and cherry sandwich: Fresh cherry preserves, sliced Brie & bacon on a French Baguette pressed to perfection. 
Since this is a bakery, you mine as well get a cookie with your breakfast sandwich. Go for a classic peanut butter cookie or try something a bit different with a Swedish Dream, loaded with walnuts and pecans. Worth the drive!
520 Tampa Street Tampa, FL 33602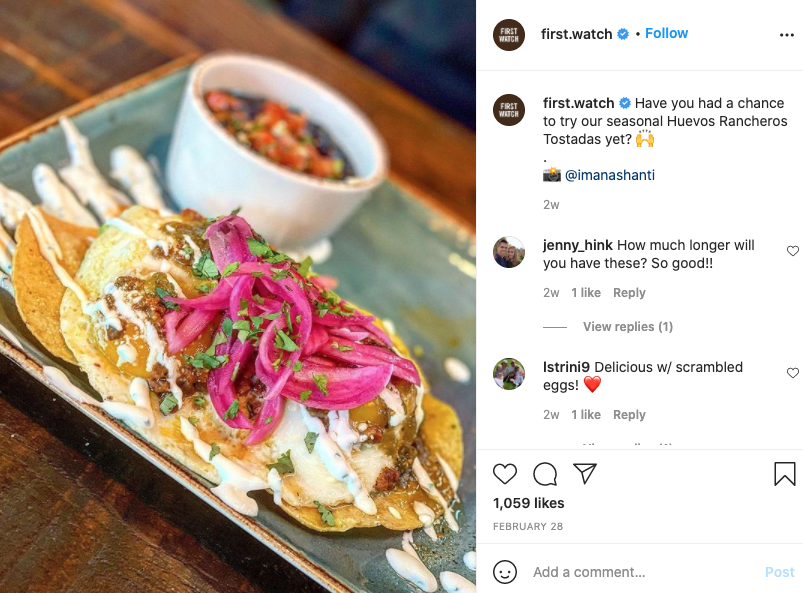 First Watch is the perfect Tampa restaurant for the first meal of the day. Why? Because here, it's all about fresh ingredients. And who doesn't like to feel fresh in the morning? While you're dreaming in bed, the First Watch staff is up in the early hours baking delicious muffins and slicing fruit and vegetables. Moreover, your server will greet you with a pot, not a cup, of their project sunrise coffee. You don't even have to say "but first, coffee"; they already know that. 
For a fun start to your morning, try the avocado and wild-caught crab toast. The dish includes Wild-caught blue crab and fresh smashed avocado on top of whole-grain artisan toast with house-pickled red onions, EVOO, fresh herbs, and Maldon sea salt. First Watch serves it with two cage-free basted eggs. Are you hitting the gym after breakfast? Charge up with the triple berry Açai bowl.
420 W Kennedy Blvd, Tampa, FL 33606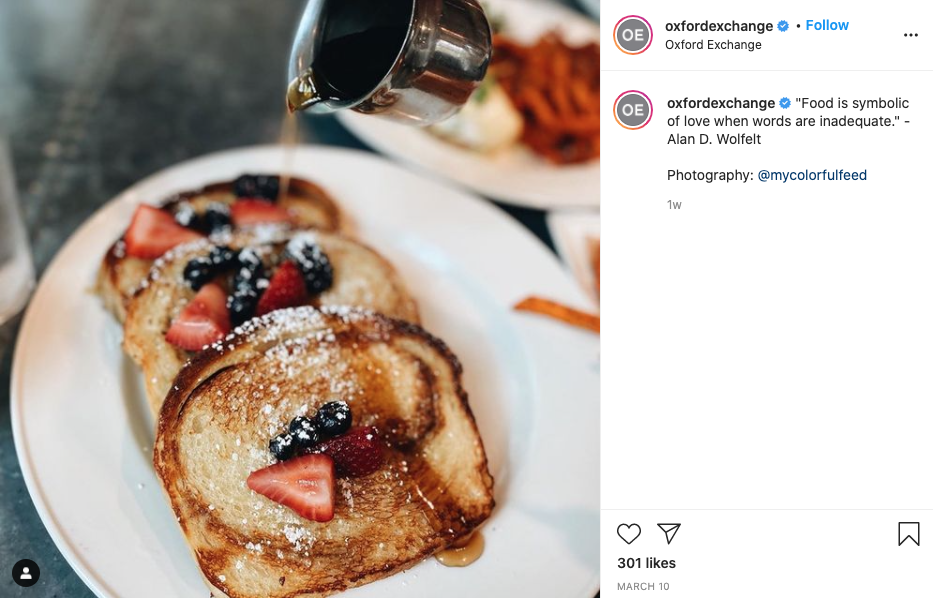 Okay, we know this is a Tampa Bay breakfast list, but some people like to sleep in, so we'll include brunch. The Oxford Exchange in Tampa serves up a gratifying, and boozy if you so choose, brunch. From a decadent cinnamon roll with fresh strawberries to breakfast tacos filled with eggs, chorizo, and jalapeño pico de gallo, you'll have more than enough options for breakfast fare. We suggest complementing your main dish with a side of crispy avocado wedges: panko crust, Sambal sour cream, smoked sea salt, lime. 
Liven up your R.B.F (resting brunch face) with champagne and muddled peach bellinis. And to whoever is out there muddling peaches, we thank you.
3920 6th St S, St. Petersburg, FL 33705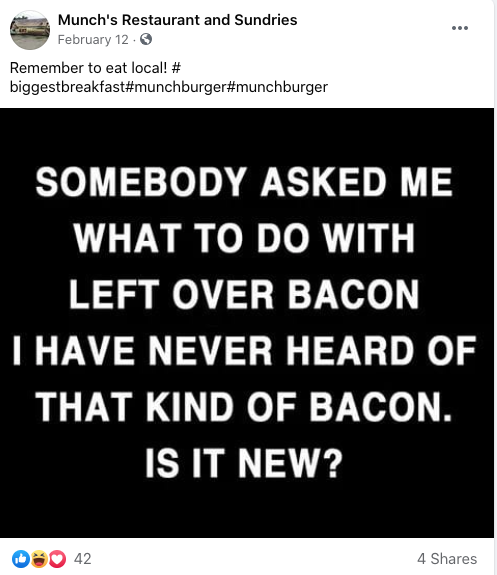 Munch's in St. Pete has been cracking eggs and flipping flapjacks since 1957. You can't serve breakfast for that long if you aren't any good at it! Munch's Sundries is about as all-American, old-fashioned of a breakfast joint as you can find. Further, they serve up the "biggest breakfast in town," so going 'round town hungry is not on the agenda after a visit to Munch's. 
For a classic breakfast, try the Silver Dollar Special: two eggs, three silver dollar hotcakes, and your choice of bacon or sausage patties. Or, if you want to try something a bit different, go for the Southern breakfast: mullet, catfish, or tilapia, with two eggs, grits, and a biscuit. And since this is the south, we are talking about a buttermilk biscuit. Well, I declare! 
As if you needed more reason than biscuits to visit Munch's, it's earned the approval of America's favorite head of frosted tips. That's right; Guy Fieri graced this eatery on an episode of Diners, Drive-Ins, and Dives. So don't feel shy to let out a "we're riding the bus to Flavortown" after a big bite of your pecan hotcakes.  
Now, time for lunch. Check out our favorite BBQ joints in Tampa Bay. 
Are you looking for a new apartment? Please view our McKinley Tampa properties.