After a long hard winter, with freezing temperatures, multiple layers of clothes, and gloomy weather, spring brings nature back to life. More than that, when you hear the birds singing and see the sun shining, even your mood changes, and you feel recharged. But apart from letting spring into your heart, you can also welcome spring into your apartment. And don't worry, you don't have to spend all your savings to do that. Here are six budget-friendly ways to bring some of that spring into your home.
1. Spring cleaning
The name says it all. When spring comes, it's time to do some thorough cleaning in your apartment. But before you start cleaning your windows, washing the curtains, and every other corner of your home, you should declutter.
Assess the wardrobe situation
It's amazing how even if you clean out your wardrobe every year, you still accumulate so many things that you no longer like or need or that are worn out. So, it's time to take a look at your clothes and shoes and decide what to keep, donate or throw in the trash. But if you want to do a good deed, please don't donate items that are very worn out.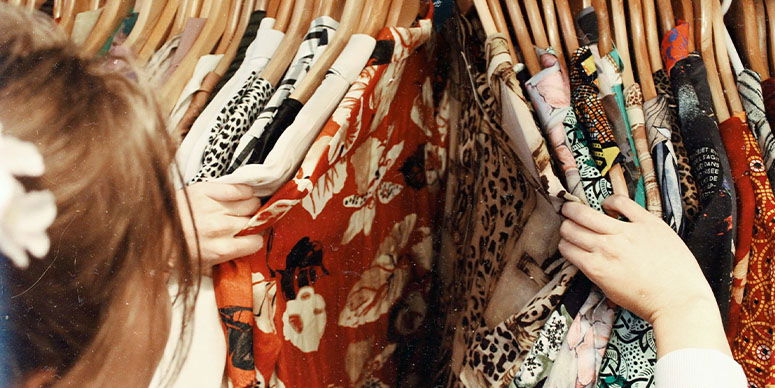 Declutter the storeroom
If you are so lucky to have an apartment equipped with a storeroom, you already know that's where you hide everything you don't need. But unless you want all those things to fall on you the next time you open the door, you should declutter it. Once you've sorted everything, use storage boxes and baskets to organize the remaining items.
Get some storage
If your apartment is small with not enough hiding places, or you have some pieces of furniture with sentimental value that don't match the interior design, you can rent a storage unit. To find the best offer, you must know what you're looking for. Different items require different types of storage. For instance, you'll need a climate-controlled unit that is not too far from your home for your valuables. The reason why the right conditions are important when storing valuables is that, if you're not careful, they might deteriorate from humidity or low temperatures.
2. Let the sunlight into your apartment
There's nothing more wonderful and relaxing than feeling the warm sunlight on your face. So, welcome spring into your apartment by letting some natural light inside. Apart from cleaning your windows, you can also lose the curtains. Or, if that makes you feel too exposed, then at least open the curtains for a few hours while the sun is shining. This is good for your mood and your health because of the boost in vitamin D intake.
3. Rearrange the furniture
If you feel that it's time for a change in your apartment, you don't have to dive into your savings account. Instead of buying new pieces of furniture, you can simply rearrange the existing ones. It might sound silly, but it works. You will feel like entering a completely different room. Besides, some of the items that were not very visible before can become centerpieces.
4. Welcome spring into your apartment through nature
Spring is the season when trees blossom and flowers bloom, so add a bit of that to your apartment. On your way home from work or during one of your weekend walks, pick up some fresh and colorful flowers. Not only will they improve the decor, but they will also make your apartment smell like spring. However, if you are looking for a more permanent solution, you can add some potted plants to your home.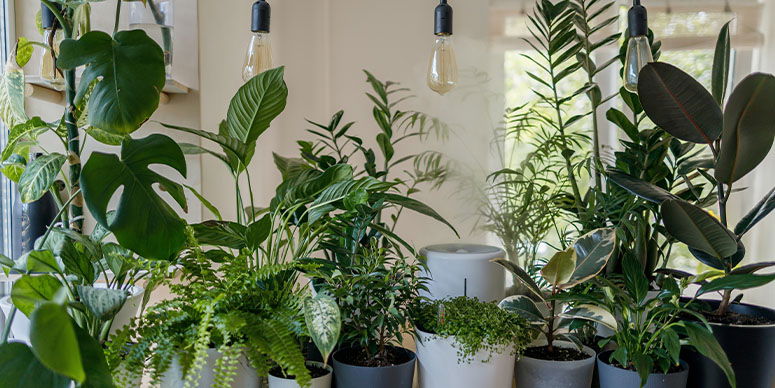 5. Play with colors
It is a well-known fact that colors have the power to boost your mood. So, add some warm, bright colors to your apartment. Yellow is considered the most representative of spring, but you can choose whichever color makes you feel good. Here are some tips:
Repaint the walls. If you are looking for a significant color change, then repainting the apartment's walls is the best way to do it. However, this can get a bit messy. So, make sure you're ready for that. Also check with your landlord what the rules are about painting the walls (and repainting them back before your lease ends).
Paint old furniture. If you have an old chair or an old coffee table, go outside and paint it a different color. It will look new and pretty. Plus, it will give you the satisfaction of creating something for your home.
Change the art. No, you don't have to invest in an expensive piece of art. Go online, find a colorful image you like, and print it as a poster or on canvas. This can light up any room.
Get a few colorful decorations. You don't have to make any significant investments in decorations. You can simply get some colorful candles, pots, or a vase to add a bit of color.
Use colorful pillows. A great way to add some color to your apartment is to throw some colorful pillows on the couch and armchairs. You don't even have to buy new pillows, just the pillowcases.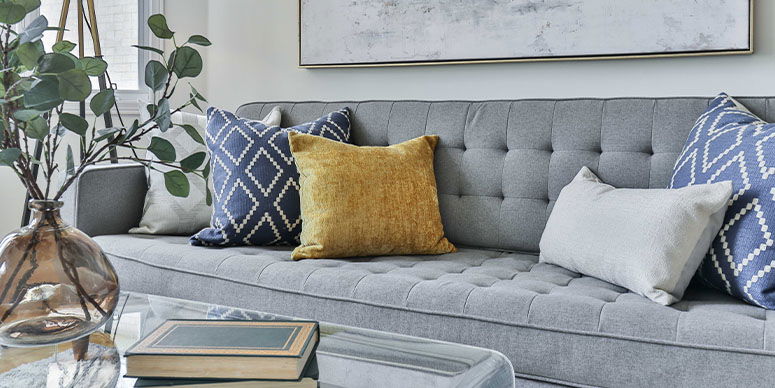 6. Prepare your balcony for the warm weather
Regardless of whether you have an open or closed balcony, you can still enjoy the spring sunlight there. So, create a hang-out area on your balcony. Add a small table and some colorful chairs to create the perfect spot for drinking your morning coffee. Don't forget about the plants, because they can help you create a tinny garden on your balcony. If you also want to enjoy warm spring evenings with a few friends, add some colorful decorative lights. This will make your balcony feel cozy and inviting.
Final thoughts
Spring is a time of revival and joy! So, you should enjoy every moment of it. Go outside and marvel at the beauty of nature. Get inspired by all those colors and scents, and then welcome spring into your apartment as well. Use this small guide to freshen up your home and boost your mood.