Here's a shocker for you: a recent YouGov survey found that "Doing more exercise or improving my fitness" was the most common New Years Resolution for 2021. What came in second place? "Losing weight." None of this should be surprising since exercising more was the top resolution in 2020 and most likely every year before that. Let's hope the desire to burn calories is the only thing carried over from last year. To help you fulfill your resolution, here are five ways to get exercise in Orlando. 
"The only bad workout is the one that didn't happen." Anonymous
Exercising more can be daunting, but reframing how you view it can help change that. For example, realize that your exercise journey is unique to you. Don't compare yourself to others or make yourself feel bad for not keeping up with the fitness influencers TikTok. Do what makes YOU feel good, healthy, and happy. To illustrate, if keeping track of your progress, mileage, calories, etc., makes you feel empowered, then track away. On the other hand, if it makes you anxious or embarrassed at how long it's taking to reach your goals, put less emphasis on keeping track. 
Another way to exercise more is to find the right activity. If you've never enjoyed running in your life, odds are 2021 won't change that. Don't sour your resolution early by punishing yourself with workouts you hate. Try something new! Some out of the box ideas:
Trail hiking

 (you'll be so distracted by wildlife spotting and scenic views you'll forget you're exercising) 

Dancing 

Obstacle course racing 

(yes, this is a thing)

Rock climbing 

Walk while taking phone calls

Play with your kids

Ultimate Frisbee

Stair workouts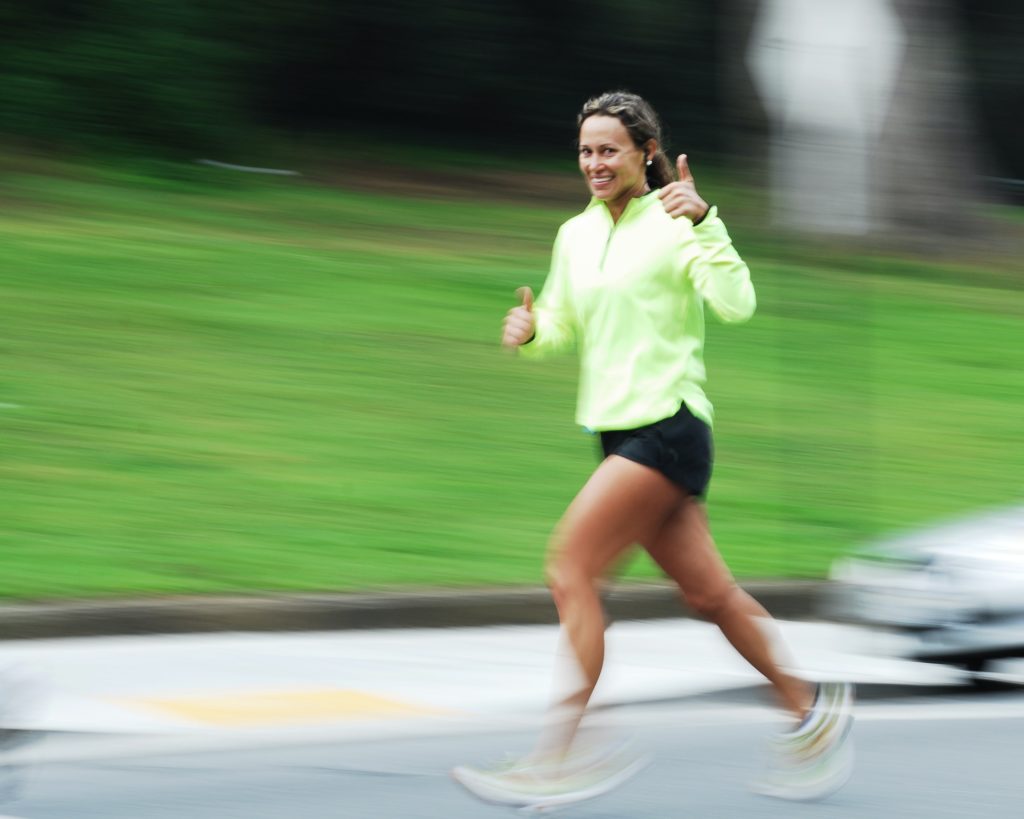 Need some specific ideas to get you out of your house to exercise? Don't sweat it! Well, actually, you should sweat it with these four workout ideas in Orlando.
Bike the West Orange Trail 
Biking is an excellent and fun aerobic exercise, which means your heart will thank you. Further, biking can strengthen bones, decrease stress, and improve your posture. Are you convinced? Good! 
A great Orlando destination for biking is the West Orange Trail. Ride over gently rolling hills on this 22-mile long trail. Catch views of both urban and natural beauty. Further, there are many points where you can start and stop, so don't get intimidated by the 22 miles.
Other great biking trails in Orlando: Cross Seminole Trail, Spring to Spring Trail, Gainesville-Hawthorne State Park Trail
Take a Hike at Blue Spring State Park 
For most people, a health-focused New Years' resolution often means a gym membership. While working out in Orlando's many gyms or at the gym in your McKinley apartment complex is excellent, it's hard to beat fresh air. In other words, add some nature therapy to your next workout session. 
Thankfully, there are many park and recreation areas in Orlando. We suggest hitting the trails at Blue Spring State Park. Get your heart pumping on the 4.5-mile Pine Island Trail. Remember to keep your eyes peeled for ospreys, eagles, and other wildlife. 
 Other hiking areas near Orlando: Orlando Wetlands Park, Econ River Wilderness Area, Black Bear Wilderness Area, Turkey Lake Nature Trail 
Run the 
Cady Way Trail, Winter Park 
We suggest checking out the Cady Way Trail in Winter Park for those out there who enjoy running. This rail-trail runs 7.5 miles and is mostly asphalt. Moreover, the trail connects many popular destinations, such as the Fashion Square Mall and the Magic Kingdom. Just keep alert for cars. 
Here's a fun bit of trivia: In 2015, Active.com designated Orlando as America's best city for runners. With all of our sunshine, paved trails, and nature, it's no surprise. 
Other running trails in Orlando: Gaston Edwards Urban Trail, West Orange Trail, Lake Louisa State Park 
Paddleboard Yoga at 
Lake Jennie Jewel  
You read that correctly. We are suggesting you do yoga on a paddleboard. Does it get more Florida than that? Paddleboard yoga is similar to landbound yoga; only it requires a bit more balance and a life jacket. Further, if you overheat, roll over into the cool water. 
Let the gentle undulations of the water match your breath at Lake Jennie Jewel. In case you're a fledgling yogi, sign up for a guided class. Talk about relaxing! Namaste, folks. 
Play a match of tennis a the Orlando Tennis Centre 
Grab a friend or three and hit the tennis courts! Tennis is a popular and fun workout that is good for your heart and metabolic function. You don't have to be Serena Williams to enjoy a friendly match at the Orlando Tennis Centre. The facilities feature five hard courts and nine clay courts. Please be mindful that you need a membership to reserve courts. 
Did you know that the game of tennis originated in Great Britain?
Since you're working out in Florida, don't forget to load up on water, sunscreen, and bug spray! 
We hope these five workout ideas in Orlando kicks off and active and healthy 2021. 
Are you looking for a new apartment in Orlando? Click here to view our McKinley Orlando apartments.