We are sure you are all exhausted of articles beginning with "And now more than ever" and "It's been a difficult year," so we'll kick off our post with this: Happy holidays! That's right, despite the isolation, uncertainty, and heartache of this year, we all deserve a content holiday season. And what makes this time of year so happy? Well, for many, it's friends, family, fun, and traditions. Yes, there is a distance between you and those things, but that doesn't mean you can't get creative! To help you along, here are five fun socially-distanced holiday activities. 
"Maybe Christmas, the Grinch thought, doesn't come from a store."

― Dr. Seuss, How the Grinch Stole Christmas! 
We hope these five socially-distance activities will create new holiday memories you reflect on fondly for years to come. 
Start a Holiday Book or Movie Club 
One of the best parts of the season is revisiting our favorite holiday movies and novels. Indeed, many of us get stuck watching the same films and reading the same books every year. But it's fun to discover a new classic! A great way to accomplish this is to start a holiday book/movie club. 
First, round up a group of friends willing to participate. Next, ask them each to submit a beloved holiday movie or book—challenge them to suggest something unique so group members can discover new content. Organize the list into a calendar. For example, each Saturday leading up to NYE, you watch one of the list's films. You can either set up a watch party online or have everyone watch on their own, then assemble on Skype after to discuss. The person who chose the week's movie/book can explain why it's unique to them. 
To get the jingle ball rolling, here are some compelling books and movies to include. 
Holiday movie suggestions:
Remember the Night (1940)
The Best Man Holiday (2013)
Jingle Jangle: A Christmas Journey (2020)
The Preacher's Wife (1996)
The Thin Man (1934)
Klaus (2019) 
The Snowman (1982) 
Holiday book suggestions: 
The Gift of the Magi (1905) O. Henry 
The Father Christmas Letters (1976) J. R. R. Tolkien 
Hercule Poirot's Christmas (1938) Agatha Christie  
A Christmas Memory (1956) Truman Capote 
How to Spell Chanukah. . .And Other Holiday Dilemmas (2012) Emily Franklin 
Host a Holiday Fundraiser 
The holidays are a time of giving. And now, more than ever (whoops, we weren't going to use that phrase), people need help from their communities. From shopping locally for gifts to donating clothes and toys, there are so many ways to give. Why not enlist some help? There are many outlets to organize a virtual fundraiser. For example, you can start a Kickstarter campaign or find one that already exists to rally around. 
Connect with a group of friends and family via email, text, or social media and set a fundraising goal. If someone isn't in a position to help out financially this year, ask them to do their part by sharing the fundraiser with ten people they know. 
Have fun with it! Raise the stakes by setting fun challenges as you get closer to your goal. For instance, say, "if we reach X amount this Saturday, I'll wear a Santa Claus hat on my next run and take a video of it." 
The Great Holiday Bakeoff (Quarantine Edition)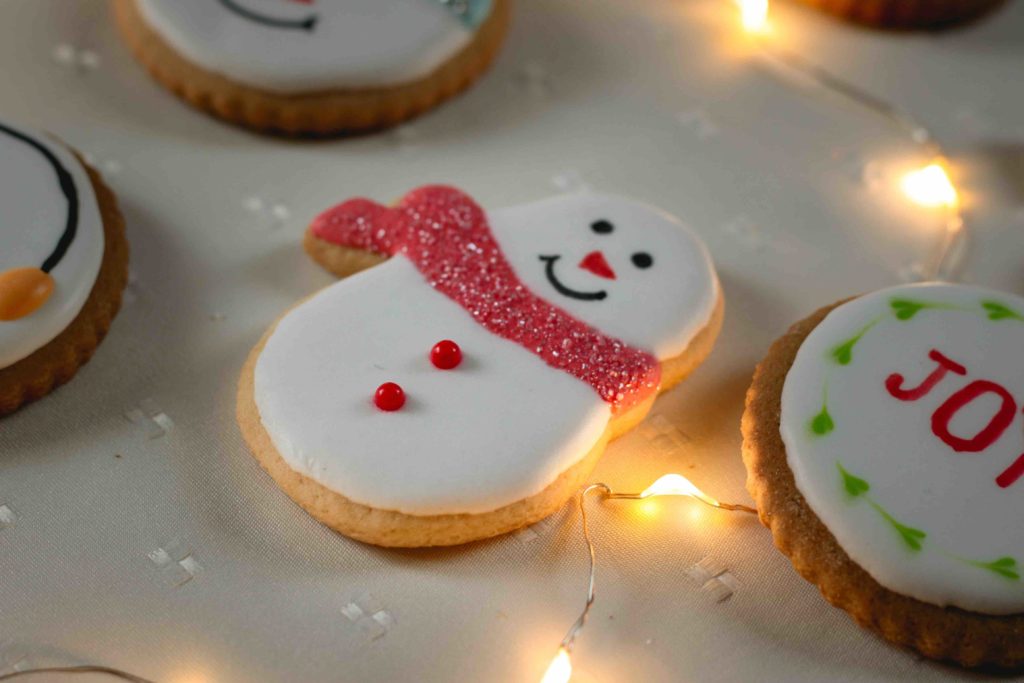 Despite the name, this has no affiliation with a particular Netflix show popular with Anglophiles. First, organize a list of classic holiday baked goods and easy to follow recipes. Next, start a Facebook group where you can share each week's bakeoff challenge. We suggest keeping the recipes simple and allow participants to show their personalities in sweet flourishes. For example, have one week be simple holiday sugar cookies and challenge everyone to get as unconventional as they please with decorations. Next, have each participant post a photo of their baked creation. If you decide to do this challenge with neighbors in your apartment complex, safely drop off your baked goods in front of their door. 
For a real laugh, don't only invite experienced bakers. If you've seen "Nailed It!" then you know that amateur bakers can result in some…charming creations.
Check out this list of the most iconic holiday cookies in each state. 
Let the Games Begin (Virtually) 
We've worked, connected with family, and even hosted happy hours on Zoom, so why not entertain a virtual holiday game? Trust us; they're a lot of fun. Planning some form of an interactive game to play can keep people's attention focused on the video conference and away from Google. Here are two ideas to try!
Holiday Decoration Scavenger Hunt 
You won't need to leave your apartment or home for this scavenger hunt! Gather a group of friends you know to take their holiday decorations seriously. Next, create a list of everyday holiday items one might have in their living space. Once the video call starts, share the list and allow everyone to explore their place for the goods. Here are some ideas:
Your favorite holiday decoration 

Your oldest decoration 

A holiday sweet from the kitchen 

A decoration you got as a gift 
Give a time limit for the hunt, then gather and share what you found!
Festive Trivia 
Test the knowledge of friends and family with a round of holiday trivia! You can even give it a bar trivia vibe by asking participants (of the legal age) to have a drink as they play. To arrange the game, create a list of questions split into two rounds (we suggest fewer than ten questions in each segment) and a final question. Make sure the questions are holiday-themed. Finally, keep score, so you know who wins! 
If a game sounds too complicated, you can host a virtual caroling party (there's always the mute button for the friend who can't sing well). 
Holiday Pets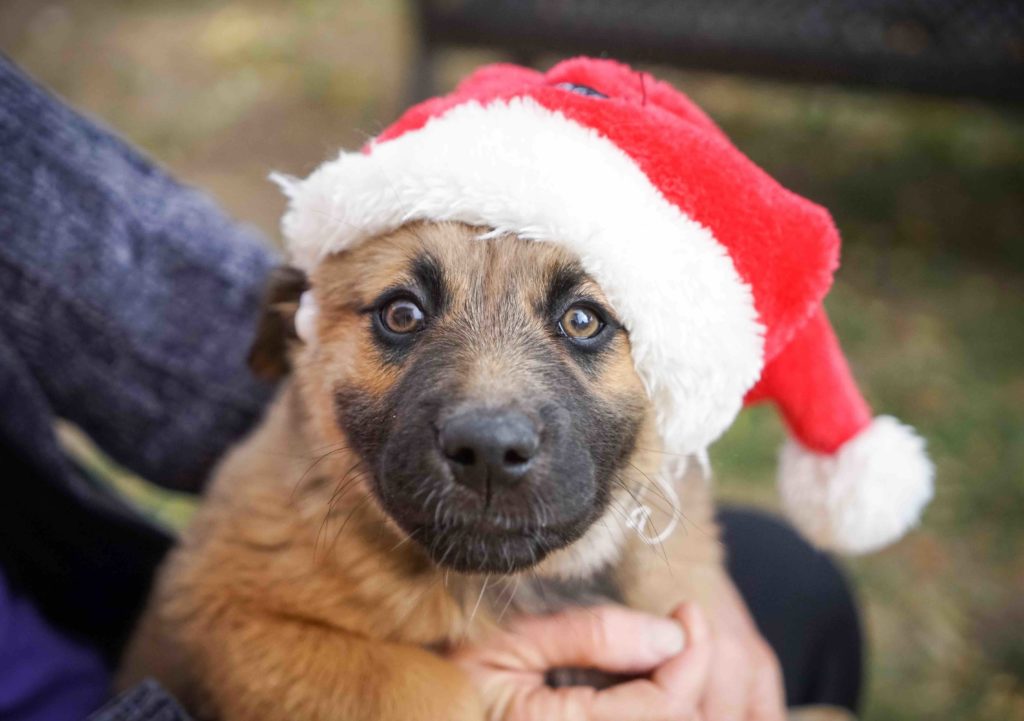 Whether you're fortunate enough to have a furry companion at your pet-friendly McKinely apartment or want to see some cute animals, this suggestion is for you. Wait, who wouldn't want to see adorable pets? Anyway, set up an event page on Facebook for your Holiday Pet Photo Challenge and invite friends. Each week, ask the group to post a cute holiday-themed photo of their pet. For example, you can say, "post a photo of your pet by the Xmas tree." Let the cuteness unfold. 
"There is nothing in the world so irresistibly contagious as laughter and good humor."

― Charles Dickens, A Christmas Carol
We could all use a good laugh and smile this holiday season. Moreover, don't stew in what could have been. Creating happy memories with the ones you love brightens even the darkest times. We hope these five socially-distanced activities for the holidays will help you do just that. 
Read more holiday-related content on the McKinley Living Blog:
 DIY Wreath Ideas for Your Apartment 
10 Ways to Winterize Your Apartment