Having a pet means always having someone to come home to. But, your bundle of joy can sometimes be a bundle of explosive energy that could be a little too much for a confined space. That's why it can be a bit harder to balance life in an apartment with your pet than it is in a house. But, there are ways to make your apartment more pet-friendly and make everything work out just fine.
Establish boundaries
When you have a dog or a cat, it's like having a hyperactive roommate. Because of this, you need to establish some boundaries. It's OK to sometimes share the bed with them, but you should still provide them with their own bed as a backup option. Since your pet probably plays a lot outside, this will also improve the hygiene of your bedroom and help you sleep better. It may be quite beneficial to make cat or dog beds and toys out of old blankets and covers by recycling them into new items for your furry companion. That way, you'll be eco-friendly and make something useful. Dogs mainly take pleasure in dozing off in a comfortable spot, especially if it carries your scent.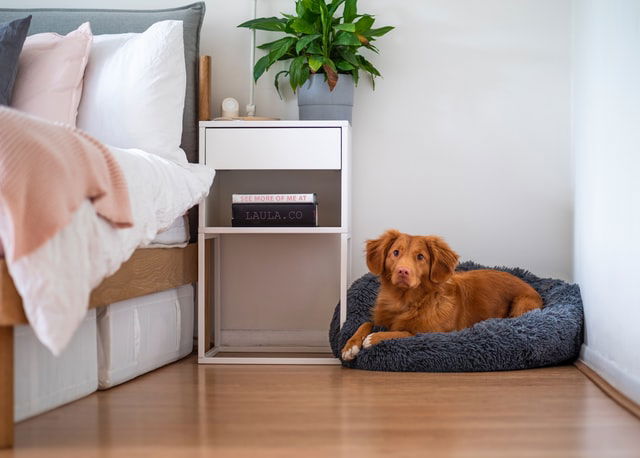 Seal your food supplies
Your little bundle of joy will probably wander into the kitchen out of boredom in day-to-day life. This is particularly likely if they don't have any other pets to play with or if you're not around to supervise them. During one of these unique adventures, your precious furry friend could accidentally knock over a cereal box or break the seal on the milk carton. So, it's highly recommended that you puppy-proof your kitchen. You can store all of your food supplies either in the pantry or the refrigerator. Do not leave anything on the kitchen counter, as those that like to "counter surf" might be pretty determined.
Put the garbage can out of sight
Again, an apartment is a tiny space, and your pet may be too excited to stay quietly in such a confined environment. Their natural tendencies to hunt and their natural curiosity may cause them to investigate your garbage can as the day progresses. Therefore, the best course of action is to conceal the garbage can in a location where the odor will not entice your pets. Better still, invest in a wastebasket equipped with a cover that can be securely fastened to keep curious pets out. Putting the garbage can out of sight can also be helpful for interior design, as it will maximize the space in your apartment at least a little bit.
Potty pads are a must when having a dog
The first thing you need to teach your puppy is how to utilize potty pads. Even if you are bringing in an adult dog that has previously been taught to use pads, they may need help becoming accustomed to your location and relearning the technique. It's not uncommon for a senior dog to make a mess in a new apartment when the owner is working or out of the apartment. When dogs are stressed out, they may get frantic and produce a mess in an unfamiliar place. So, it's your responsibility to provide them with good training. However, it would be best if you did it clearly and concisely. It will be perfect if you have a small place on a balcony for a potty pad.
Add a doggie door
If your dog's potty pad is on the balcony, the next logical thing is to add a doggie door to it. The majority of the time, doggie doors are found in houses. However, there is a method to get one even if you are currently residing in an apartment. If you live in an apartment with a secure balcony or patio, installing a doggie door will allow your pet to leave the apartment whenever it pleases. You won't worry about your pet not using the potty pad when you're not home. Also, your loyal companion will appreciate some balcony time when you can't take it to enjoy a run in a dog park.
A 'doggie door' can be helpful if you have a cat too. Being the Egyptian creature of freedom that it is, your cat will appreciate the ability to spread its legs in the morning sun.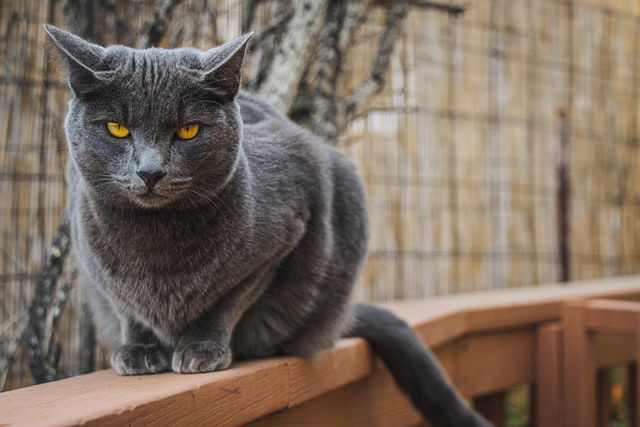 Toys are crucial to make your apartment more pet-friendly
Your pet doesn't have a job, so it will be spending a lot of time inside the apartment, often by itself. This makes it imperative that you provide them with some toys to keep them occupied while you are gone. When it comes to toys, it is vital to have a particular basket or a box where you will put all of that stuff. This will help you maintain your apartment clean and organized. But, you won't only have a clean and organized space. You'll also safeguard:
your furniture
cords
all other stuff that your pet could chew on if it doesn't have a toy to play with
Put valuables in storage
We imagine you don't want that precious vase your grandma gave you to become a toy for your cat. In that case, you'll need to put some things in Tampa storage once you move into an apartment with your pet. If you want a truly safe place for your pieces, it's a good idea to consider contacting professionals and renting storage.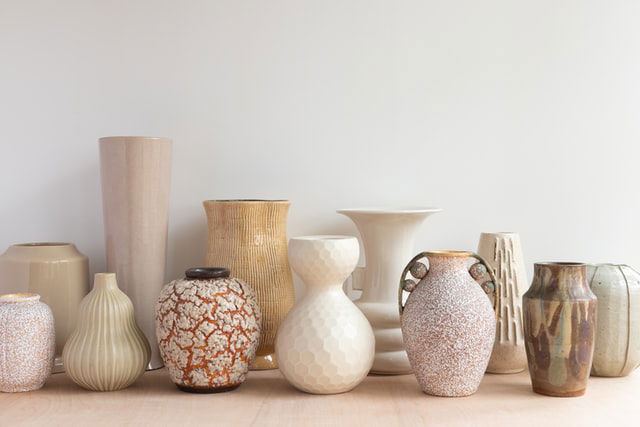 Bottom Line
Pets are like children to many people. Much like baby-proofing, adjusting your residence to your furry companion is important. As apartments are conventionally less appropriate for a pet, it is essential to make your apartment more pet-friendly. That way, you can enjoy spending time with your paw-some roommate and enjoy always having someone to come home to.