February is Black History Month, and we are celebrating this by supporting local Black business leaders who are feeding our communities with delicious food and drinks.
Black History month originated with prominent African American historian Carter G. Woodson. Woodson chose February in part to honor the legacies of President Abraham Lincoln and human rights icon Frederick Douglass, both of whom have birthdays in the month of February.
This month at McKinley, we wanted to feature some Black-owned restaurants, because we can learn a lot about the culture, history, and community through food. All of these restaurants are very different, but they have one thing in common, they are passionate about bringing people together and sharing their favorite flavors with the community.
While there are more, here are 5 Black-owned restaurants in Orlando that you can patronize!
To read about Michigan's Black-owned restaurants, click here.
Orlando's Black-Owned Restaurants
Streetwise is locally owned and opened in April of 2019 by Le Cordon Bleu graduate, Chef Peterson Pierre. The restaurant focuses on flavor, presentation, and customer experience. All of the food is made fresh to order, and crafted by real chefs who still believe in real food! If you visit StreetWise a MUST are the waffles from their Chicken & Waffles Hot Mess; they are one of a kind! They cook them with a special mix of blended herbs and cheese to get the perfect crispy, and flavorful crust, with a light and fluffy interior! Once they are ready, they dust them with powdered sugar, and served with a side of sweet whipped cream, and buffalo maple syrup for a little kick! Mmm mmm mmmmm!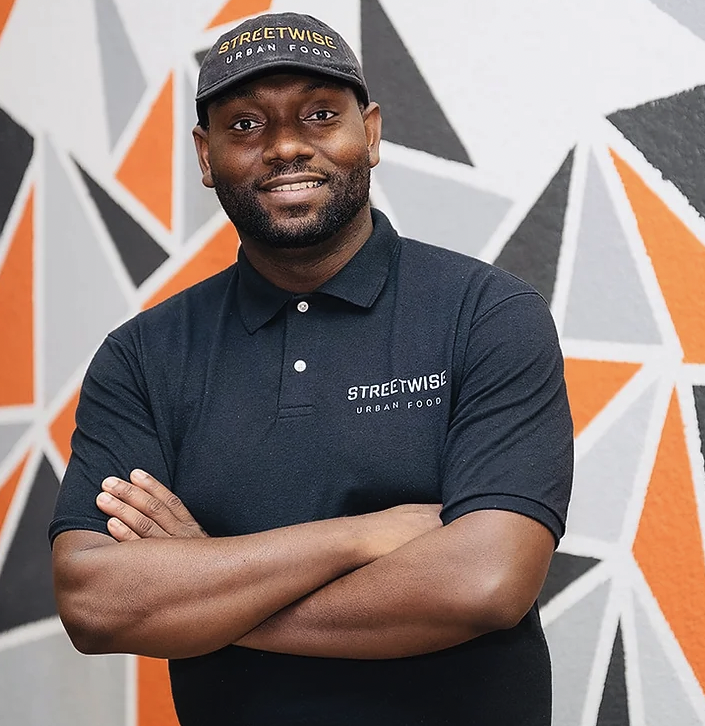 Kentrail Davis, a retired baseball player from the Milwaukee Brewers moved from Mobile, Alabama to Orlando in 2016. Shortly after, he realized that there was nothing in the city that represented the food he grew up with, Louisiana Cajun-style, so he opened Brick and Spoon in 2020. You might see Davis doing a little bit of everything, from cooking to taking care of the customers so when you see him, make sure you say hi! The breakfast menu features pancakes and French toast, a variety of omelets such as the Killer Creole, biscuits and beignets, shrimp and grits, breakfast tacos, and more.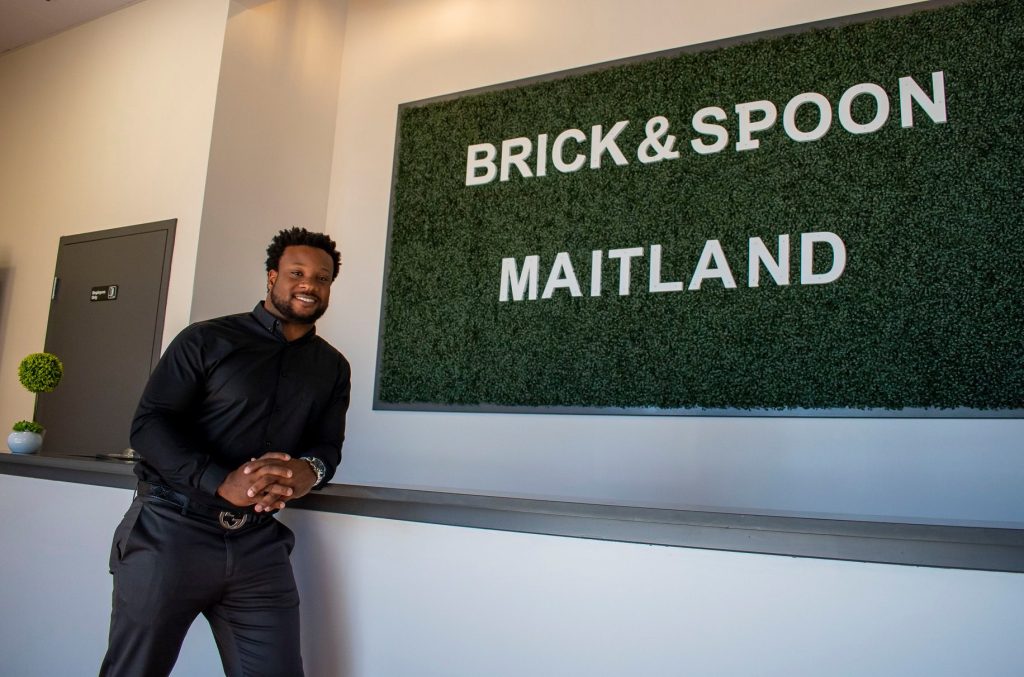 Chicken Fire brings soulful, Nashville hot chicken to Orlando. According to Kwame the owner, Nashville hot is a different type of hot with a load of cayenne. The chicken is covered in crispy batter, cayenne, and other spices before it is deep-fried. Kwame's favorite item on the menu is The Hot Box which has 2 jumbo chicken tenders served with bread, pickles, crinkle-cut fries, coleslaw, and their Signature Fire Sauce. The Signature Fire Sauce isn't hot like the name implies. Instead, it actually helps in cooling the fire in your mouth created by the hot spice level!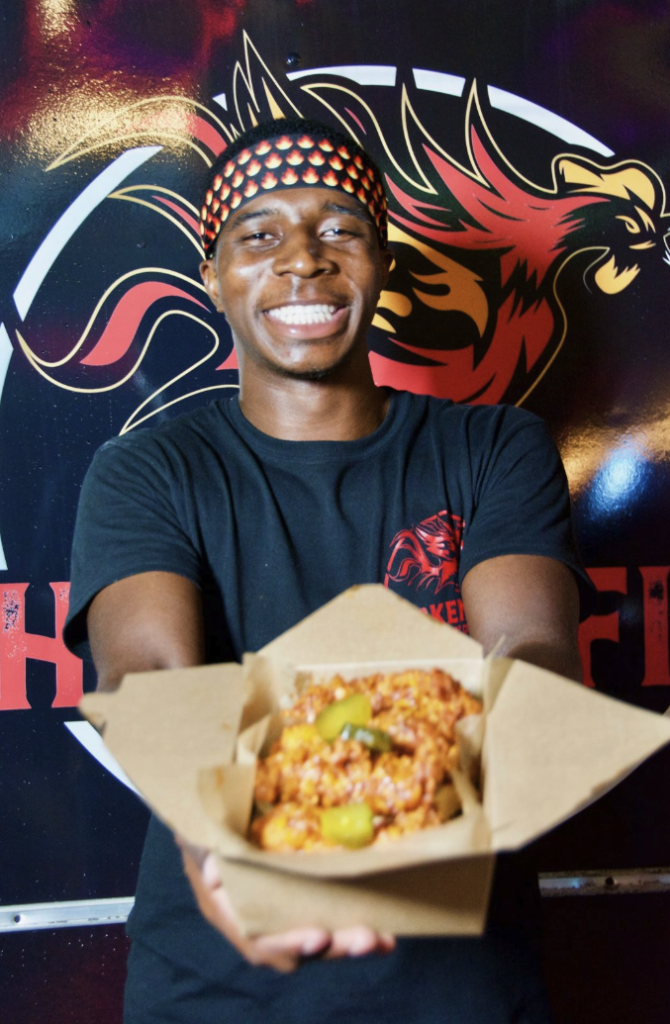 The name Sister Honey comes from owner Evette Rahman honoring her late mother Eulalee Runcie whose nickname was Sweet Honey. Sister Honey and Evette would spend their time together fondly flipping through pages of cookbooks and eagerly watching the original cooking shows like The French Chef with Julia Child and The Galloping Gourmet with Graham Kerr. In 2006 Evette won her first Blue Ribbon for her Orchard Fresh Apple Pie. Soon after, she received multiple ribbons, was featured on The Food Network, and shared award-winning recipes in a cookbook. Sister Honey's has been open since 2012 where all bakery products are made from scratch, daily. Stop by and try their delicious pies, cookies, cupcakes, cakes, pastries, and more!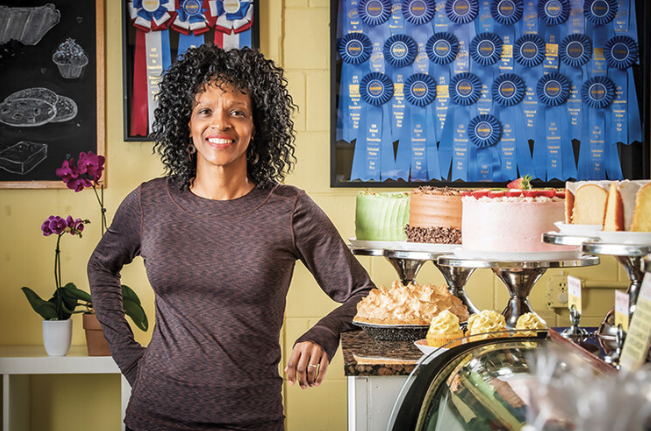 Seana's provides customers the opportunity to enjoy authentic Caribbean Soul food. Joshua Johnson, the owner, is an Orlando native who believes everyone should have an opportunity to eat the authentic, cooked-to-order Caribbean Soul food by his brother, Chef Corey Johnson. Make sure to check out one of Corey's favorite creations, the liquid gold mac 'n cheese!